The murder of Youth Akali Dal Vicky Middhukhera on last Friday i.e. on Aug 7 brought a wave of shock not just amongst his family members and friends but in the general public as well. He was shot in the broad daylight outside his house when around four unknown people came and attacked him. As soon as the news of his demise surfaced, several dignitaries had expressed their grief on his death. Akali Dal Chief Sukhbir Badal had expressed his grief and called it a 'tragic incident' which is a 'testimony' to the chaotic state of law and order in Punjab. Also Read : Shocking! Youth Akali Dal Leader Vicky Middhukhera Shot Dead In Mohali – CCTV Footage Inside!
Now, today, Sukhbir met the bereaved family of the youth leader to condole them. He visited their village Middhukhera, Malout where last rites of the youth leader were also performed.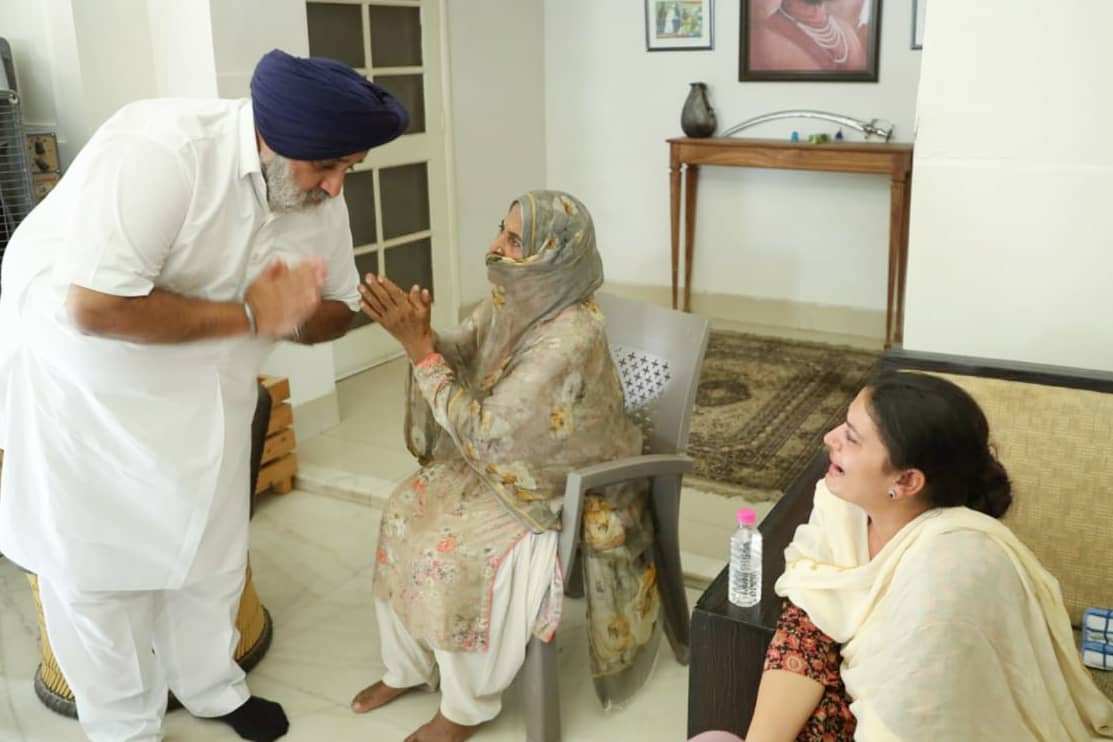 During media interaction he said that he strongly condemns this incident and in constant touch with higher officials so as the people responsible for his death could be punished. He said, "It is a tough time as the lad was killed mercilessly. He was a decent guy." Furthermore, he said, "Vicky's father who had served as village 'sarpanch' for around 20 years has also worked closely with my father, Mr. Parksah Singh Badal. Therefore, he is like a family to me. I am very upset about him being shot dead by the gangsters. It is very surprising to see that gangsters have got enough strength and power in Punjab that it is very easy for them to kill and extort money from people." Also Read : Singer Mankirt Aulakh Shares A Heartfelt Note For YAD Leader Vicky Middhukhera
He even went on to claim that gangsters like Bhagwanpuria are already in jail but they get a VIP treatment by Punjab government and that he is very close to Sukhi Randhawa, MLA, Dera Baba Nanak.
---