Comedian-actor Sunil Grover is one of such names from Punjab who has made a name for himself not just in the Punjabi industry but also in the B-Town with his immense hard work. He has been much appreciated for his acting skills and his comic timing. Ofcourse, how can we forget him playing 'Gutthi', 'Rinku Yadav'and 'Dr. Mashoor Gulati' in the popular comedy show 'Comedy Nights With Kapil'?
His portryal as Dr. Mashoor Gulati, Gutthi and Rinku Devi made him a household name forever and there was no looking back. Rather, he moved to big screen after he quit the show. Thereafter, he was seen in superhit movies like Gabbar is Back, The legend of Bhagat Singh and many more. Also Read : Sunil Grover Shares A Very Special Connection With Jaspal Bhatti- Read To Know The Details!
But can you believe Sunil Grover's son Mohan who was six years old then never liked his father playing 'Gutthi'? Go ahead reading, we'll tell you the deets!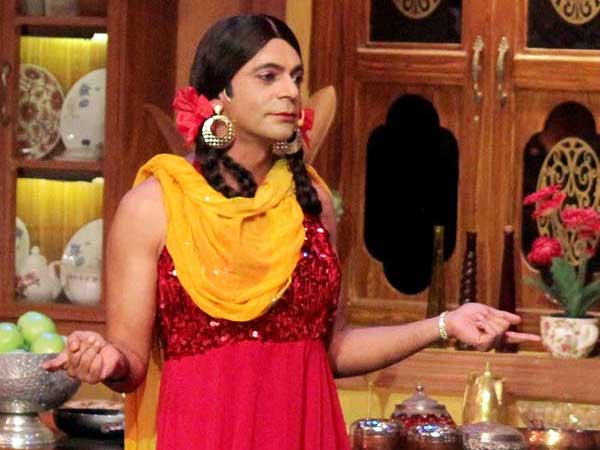 So, during one of his interviews, Sunil had confessed that his son liked him as Dr. Mashoor Gulati but asked him to not play the role of 'Gutthi' as he was being bullied by his friends for playing the role of a woman. The versatile actor had to explain the little kiddo that people loved him as 'Gutthi'. Though, it was no less than a task for him! Though, Sunil always considered 'Gutthi' as a character and never a woman. Also Read : When Relatives Of Comedian Bharti Singh Boycotted Her And Her Family!
Ofcourse, for ever good actor every role is important irrespective of the portrayal of a woman or whatsoever. So is the case with Sunil, over the years he has proved his talent, acting skills and calibur as an actor. He knows well to play a serious role with utmost soberness and delivering humour in the most subtle manner leaving everyone burst out laugh.
---