Ever since the announcement of re-opening of theatres, despite a lot of movie announcements everyone was looking forward to the announcement of 'release dates' to finally go to the movie theatres once again to have that feel of watching their favorite stars on a 70-mm screen. Now, finally our Punjabi filmmakers have also come forward to finally release their projects in theatres and just like every movie buff we can't be happier. So, in order to ease your schedule we have prepared a list of movies that will be releasing this month so that you can mark your calendars in advance.
WEEK-1:
TUNKA-TUNKA: So, the very first movie that will be releasing in the first week of the month i.e. 5 August is much awaited 'Tunka-Tunka', which will mark the acting debut of singer-lyricist-composer Hardeep Grewal. The movie is written by J Davin and directed by Garry Khatrao which will portray a story of an aspiring kid who wishes to be a cyclist and goes through a lot of hardships. Ever since the movie trailer was released, Hardeep's physical transformation has received him a lot of applauds. Also, the movie has already fetched accolades in various International Film Festivals globally therefore making it one of the promising film this year. Also Read : Celebrating 10 Years Of The Blockbuster Hit Jihne Mera Dil Luteya - Special Interview & Trivia Inside!
WEEK-2:
PUAADA: Another one on the list is Rupinder Chahal's 'Puaada', releasing on Aug 12. The movie will feature Ammy Virk and Sonam Bajwa along with Anita Devgn, Hardeep Gill, Nisha Bano and many more. As the trailer suggested, the movie will reflect a conflict between urban and rural background with a comic touch. Ammy – Sonam duo has given several hit movies together including Nikka Zaildar franchise and Muklawa raising a lot of hopes but still how well audience receive this one will be revealed in the times to come. Also Read : Is Shree Brar Writing For Netflix??
WEEK-3:
No Punjabi movie has been announced as of now to be released in the third week but we are high on hopes that a film maker might announce their movie based upon the response of movies released already. Also Read : Celebrating 15 Years Of 'Mehndi Wale Hath', The Surprise Success Of 2006 - Special Interview & Trivia Inside
WEEK-4:
UNTITLED: Last but not the least, actor, director, screenwriter and producer Amberdeep Singh had locked the fourth week i.e. Aug 27 but he did not reveal the title of the project. In a post shared, he had only announced the release date but still we are anticipating the release of either 'Je Jatt Vigad Gaya' or 'Jodi' starring Diljit Dosanjh and Nimrat Khaira. But at the same time you never know, Amber might announce some other project which only the times to come will tell.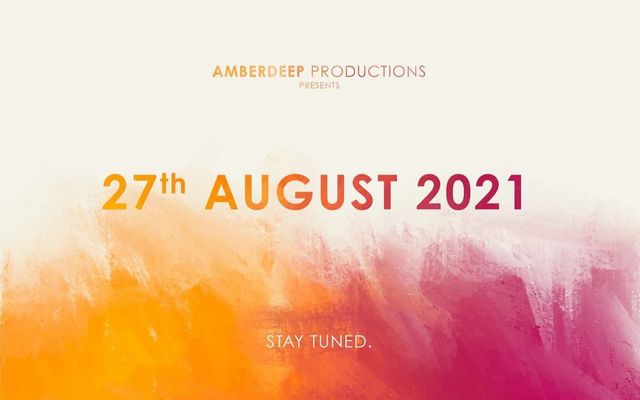 Well, we really hope all the movies after such a long time are releasing in theatres perform well. Till then you guys save the dates and don't forget to watch your favorite stars in the theatres near you.
---