Lately, one name that has been making a lot of headlines is none other than Shilpa Shetty's husband Raj Kundra after his name got into the creation of allegedly creating adult movie. Well, this article is about all the controversies Raj has been a part of as this is not the first time he is in dire straits. Having been rated the 198th richest British-Asian Businessman by Success magazine, he has made headlines for all the wrong reasons earlier also!
IPL SCANDAL
It was in the year 2013, that Raj who is also a co-owner of the Indian Premier League (IPL) franchise Rajasthan Royals was arrested by the Delhi Police on charges of betting, which is illegal. The accusations were made by the team co-owner Umesh Goenka. As a result, he faced a lifetime ban from holding any case relating to cricket by the Supreme Court. Also Read : Shilpa Shetty's Husband Raj Kundra Arrested By Mumbai Police In Porn Film Creation Case
SPOT- FIXING SCANDAL:
Later, US based businessman's name had also cropped up in the IPL-match fixing along with other famous celebrities like Arbaaz Khan, Vindu Dara Singh, cricket player Sreesanth, ICC chief N Srinivasan's son-in-law Gurunath Meiyappan and others. At that time, while cricketers S Sreesanth, Ajit Chandela and Ankit Chavan were arrested in the match-fixing case by the Delhi police in 2013 however, Raj later confessed that he was involved in betting but not match-fixing and was thus acquitted later.
BITCOINS CONTROVERSY:
In January 2018, again he was summoned by the enforcement Directorate for his alleged role in a Rs. 2000 crore bitcoin scam. It was alleged that he had links with Amit Bhardwaj and his brother, Vivek Bhardwaj, directors of a company named 'GainBitcoin' who were accused of cheating more than 8000 people through a crypto currency scheme.
RAJ KUNDRA AND SACHIN JOSHI FRAUD ACCUSATIONS:
Once again in the year 2018, Raj was engulfed in another controversy when he and actor Sachiin Joshi accused each other of fraud. Actually, Raj launched Indian Poker League in 2017 and accused Sachiin of not paying the dues. Raj had alleged that Sachiin bought a team in the tournament, but his cheque for Rs 40 lakh had bounced. Whereas Sachiin accused Raj of 'rigging the tournament' because of which, he backed out. Also Read : Do You Know Raj Kundra Had Once Announced A Punjabi Film?
CONNECTION WITH UNDERWORLD:
Just like many other Bollywood, in the year 2019, Raj Kundra was under the radar for his connection with the underworld don Dawood Ibrahim. He was even interrogated by the Enforcement Directorate in a case involving his business dealing with a man named Ranjeet Bindra, who was reportedly an assistant of Dawood Ibrahim's supporter Iqbal Mirchi.
If reports were to believe, the ED had gone through the details of the real estate firm RKW Developer's Private Limited where his wife Shilpa Shetty was one of the directors. RKW Developers had invested Rs 44.11 crores in Essential Hospitality and provided an interest-free loan of Rs 31.54 crore. Over Rs 30.45 crore of the loan was granted to Essential Hospitality. Also Read : Social Activist Pandit Rao Takes A Dig At Harjit Harman For Singing 'Sharaab' Song In Karan Aujla's 'Bacdafucup'!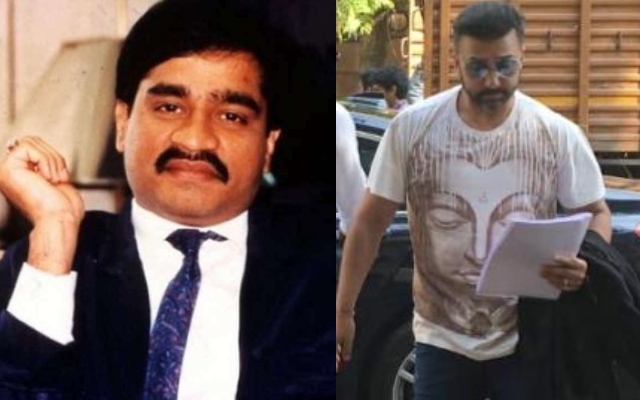 INFAMOUS SPAT WITH FIRST WIFE KAVITA:
Not just professional life, Raj Kundra's personal life has also been no less controversial. Raj Kundra tied a knot with Bollywood actress Shilpa Shetty in 2009 after the former ended his first marriage with wife Kavita in 2007. Shilpa was even tagged as 'home-breaker' and later as a response while talking to a leading entertainment portal Raj had rather accused his first wife of having an extra marital affair with his brother-in-law. He went on to claim that his first wife had got thousands of pounds by a UK tabloid to accuse Shilpa. Furthermore, he had claimed that Kavita didn't allow him to visit his daughter.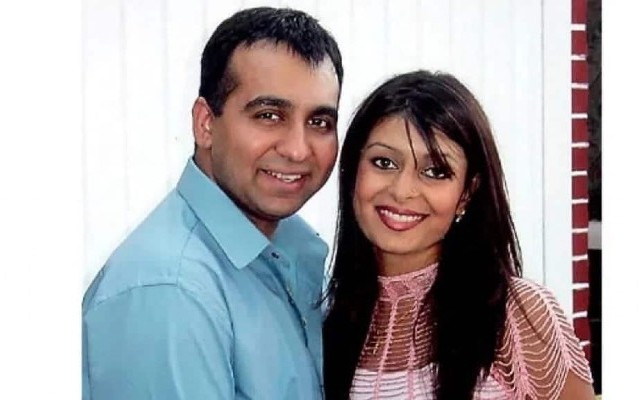 ---