Its been a month when the death of Lovepreet Singh(23), shook the entire Punjab state as he was found dead at his place in mysterious circumstances. Now, the recent update in the case states that his wife, Beant Kaur (21), is being booked in a forgery case for cheating her husband after her in-laws filed a complaint against her for cheating.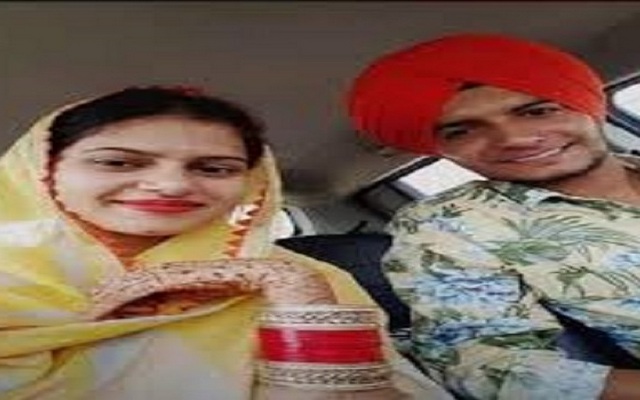 Balwinder Singh, father of Lovepreet of Khite Gobindpura village near Dhanaula town told that his son and Beant Kaur had tied a knot on August 2, 2019 after which she went to Canada for her further studies on August 17, 2019. He went on to claim that his family had spent around ₹25 lakh on her studies but she did not take their son with her and stopped communicating over which Lovepreet alias Laddi was upset. Also Read : Infamous Gangster Preet Sekhon Who Threatened Prem Dhillon Arrested!
The news of Lovepreet's death and the couple's chat went viral on social media and it was being alleged that he has been cheated by his wife. Amidst this ongoing case, Canadian Prime Minister was even prompted to review immigration rules which was declined by him and appealed immigrants to apply through the government's website.
Initially, the police had registered a case under Section 174 of the CrPC against Beant as the family had claimed that their son had died in the field after spraying persticide and did not compalin about chaeting.
But now after Balwinder's complaint, reportedly, Dhanaula police has registered a case against Beant Kaur, who belongs to Khudi Kalan village in Barnala district, under Section 420 (cheating) of the Indian Penal Code. Also Read : Popular Singer Sippy Gill Gets Notified By Animal Welfare Board Of India- Details Inside!
Meanwhile, Beant defending herself had said that she tried to bring Lovepreet to Canada but could not due to the ongoing pandemic situation.
---