Everyday there has been a lot of announcements be it albums or movies. Now, once again another Punjabi movie has been announced titled 'Shahi Majra' to be directed by Prem Singh Sidhu. Interstingly, the movie will be also be produced by him under the banner of 'Prem Singh Sidhu Productions'.
The update has been shared by writer-director Sagar Sharma who is known for movies like Burrraahh, Hero and Hero and several others.Sagar shared a story on his facebook account where he can be seen holding a clapper board for the movie in a police uniform. So, anticipations are being made of him playing a character of a policeman. Have a look!
Also Read : Is Shree Brar Writing For Netflix??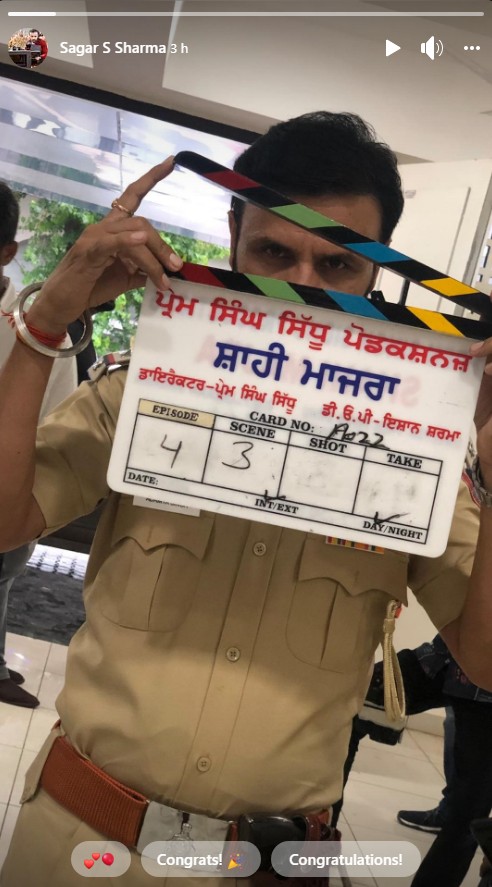 Not many details have been shared relating to the star cast or release date as of now. Well, let's hope to get more details soon!
---