Sidhu Moosewala is one of the biggest sensation that our industry has for sure. He has created his own niche in a very short span of time which is no less than a revolution. His recent release, Moosetape, is also getting a very positive response from the audience. He keeps breaking his own record and an artist who speaks his heart out no matter what.
Well, once again he has done something which is attracting a lot of eyeballs. So, this 'Chosen' singer has become the first ever Indian to get featured on the cover of the Spotify playlist "Global X". Well, that's a huge deal! Also Read : Sidhu Moosewala Replies To Radio Host Who Claims To Buy All His Assets - Must Read
The news was made official by the famous lyricist-composer-producer Bunty Bains. Sidhu also reshared the story on his social media account to notify the audience about the feather added to his hat. Have a look!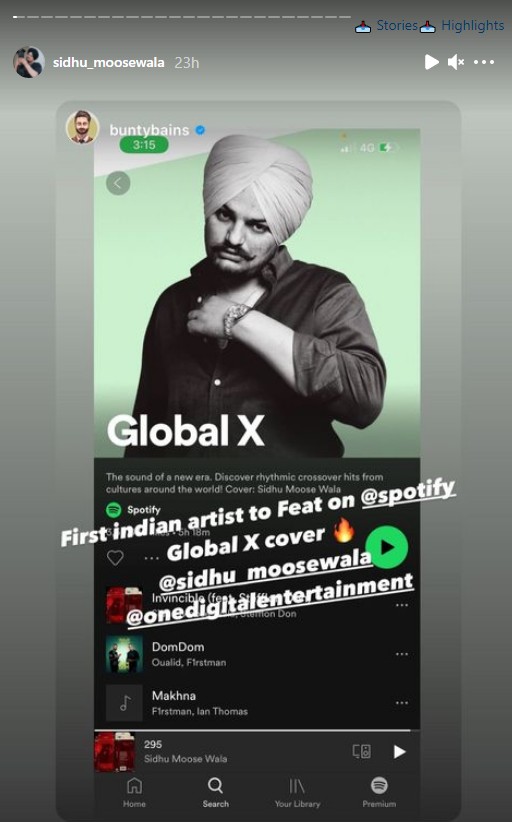 Let us tell you, Global X is a spotify playlist that includes multi-cultural songs from all over combined at one spot. The playlist has more than 3.69 lakh likes on Spotify. Sidhu Moosewala also has many of his songs featured on the playlist. Also Read : A 'Turbaned' Sikh Character To Be Featured In Disney Pixar's 'Turning Red'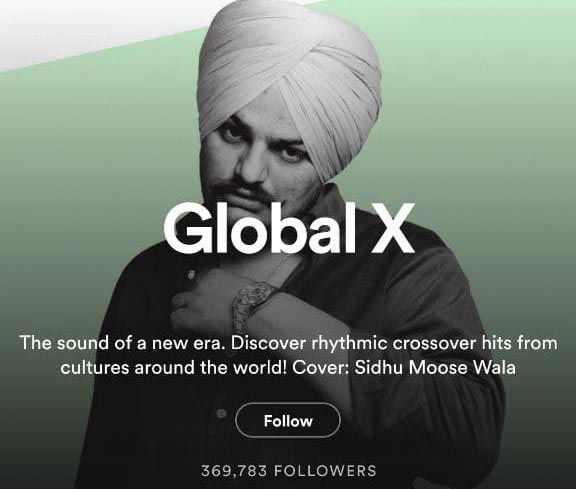 Nodoubt, all his tracks have always been very superhit which has taken him to an altogether new level. With every song he is proving, 'So High' singer is not going to settle for anything less. We, too are happy for his success and hope to see him shining in future as well!
---