Jihne Mera Dil Luteya..though right now Jazzy B's song must be resonating inside your mind but for now, let's stick to the film Jihne Mera Dil Luteya which released in the year 2011.
This year the film celebrates 10 years of its release. This romantic comedy was about two boys who fall in love with the same girl. To know more about the behind the scenes excitement of this blockbuster, we reached out to Rajan Batra, the producer of Jihne Mera Dil Luteya.
Here's what he had to share:
"When we were making Mel Karade Rabba (MKR), we had already decided our next venture. Neeru Bajwa and Gippy Grewal were already doing MKR, while Diljit Dosanjh did a cameo in the film. All three were our first choice for the respective roles in Jihne Mera Dil Luteya."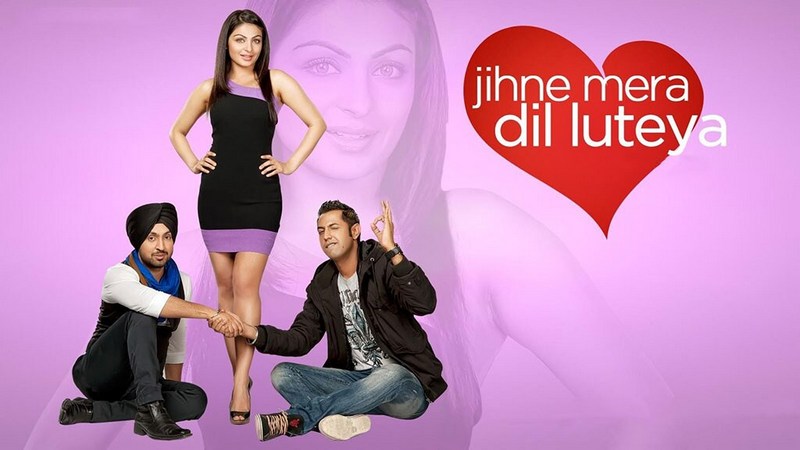 Sometime back, Diljit Dosanjh had cleared the air about his alleged rivalry with Gippy Grewal through a social media post. But at the time of the film's shoot, did you feel that there was any ego hassle between the two over their roles or remuneration?
"No. Both are professional artists and there was nothing of that sort. They were well aware of their roles and on sets, they were pretty friendly. In fact, let me share this with with you, Neeru Bajwa was the highest paid artist in the film. She was paid more than both the male lead actors." Also Read: Celebrating 15 Years Of The Youthful Trendsetter - Yaaran Naal Baharan - Trivia Inside!
Jihne Mera Dil Luteya was the directorial debut for Mandeep Kumar. Were you not sceptical about getting a new director onboard?
"Mandeep was finalised on the sets of Mel Karade Rabba where he was assisting the shoot. It was already decided that he would be doing our next film. He did a great job."
The punchlines like Pinky Moge Wali and the drunkard act of both the male leads in a scene were the highest points of the film. Were you expecting it?
"When we were making the film, general audience had doubts about the acting capabilities of both the male lead actors. But on the contrary, both are very spontaneous actors. Yes, the scene was difficult, but it turned out very well, thereby proving that both are brilliant actors. It was a team effort."
Prior to its release, Jihne Mera Dil Luteya was already hot in the trade market. The music of the film, over ten songs, also scored on the music charts. It opened with 100 percent occupancy in Punjab and its weekend collection was nearly one and half crores. This movie broke the record of all the previous Punjabi films. Also Read: Celebrating 14 Years Of The Blockbuster Hit - Dil Apna Punjabi - Interview & Trivia Inside!
It was such a big hit, has the team never thought of making a sequel of it?
"Yes, we thought about it sometime back. But then the pandemic overshadowed all our plans. But we are still toying with the idea of its sequel. We will try to have both Gippy and Diljit in it. Ten years have passed and things have changed a lot in Punjabi Cinema. We have to look at the commercial viability of the film too. For now, there is no clarity on the time and date of the sequel," shared Rajan Batra on an ending note.
Mandeep Kumar's directorial debut Jihne Mera Dil Luteya was produced by Rajan Batra and Vivek Ohri, under Batra Showbiz, while Tips Films and Speed Records were associated with it as distributors.
Apart from the three main lead actors namely Diljit Dosanjh, Gippy Grewal and Neeru Bajwa, the film had Binnu Dhillon, Jaswinder Bhalla, Sardar Sohi, Sunita Dhir, Tej Sapru, Kunika, Karamjit Anmol, BN Sharma, Balwinder Begowal, Harpal Singh, Nihal Purba and Rana Jung Bahadar in important roles.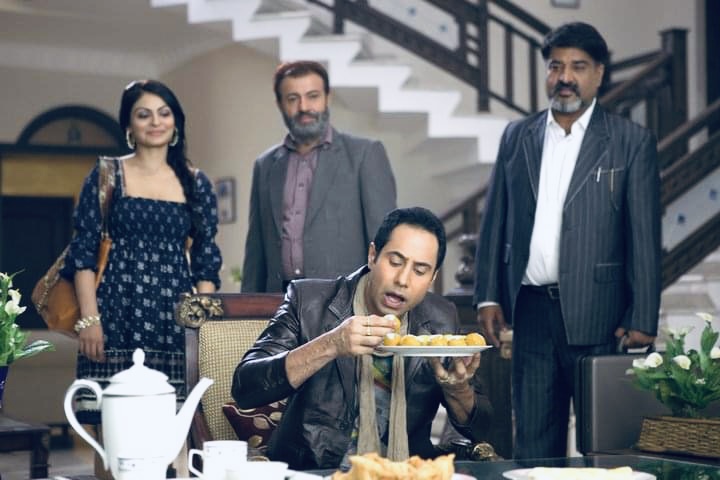 Jihne Mera Dil Luteya was a turning point for not only Punjabi Cinema but also for everyone associated with the film. It also revived the film career of Jaswinder Bhalla, Sardar Sohi, BN Sharma and Karamjit Anmol, adding them to the list of busiest artists of Punjabi film industry. Also Read: Yet Another Cult Classic Ruined, This Time It Is Jazzy B's Jihne Mera Dil Luteya!
Few years down the line, Jihne Mera Dil Luteya will be remembered as one film which had Gippy, Diljit and Neeru, three super stars of Punjabi industry, together. If we include Binnu Dhillon also, the number would be four. Binnu played the character of the third guy who tried to woo the actress.
Jihne Mera Dil Luteya Trivia (Spoiler Alert)
1.Diljit Dosanjh was sceptical about doing the film as his character fails to get the heroine in the end.
2.The film was made in the budget of one & a half crore, and grossed eight crores in India and nearly 4 crores in overseas market.
3.The film was released among many Bollywood films like Zindagi Na Milegi Dobara, Murder 2, Singham and Delhi Belly which turned out to be hits. But it scored over all these movies in Punjab region.
4.Neeru Bajwa's costumes were designed by her sister Sabrina Bajwa.
5.Gippy Grewal & Diljit Dosanjh won the 'Best Actor Award' for the film.
6.Neeru Bajwa won the 'Best Actress Award' for the film.
7.The film also won awards for 'Best Dialogues & Screenplay' (Dheeraj Rattan), 'Best Comic Performance' (BN Sharma) and 'Best Editing' (Manish More).
8.It won the 'Best Film Award' and Mandeep Kumar won the award for the 'Best Director'.
9.Tips had acquired the rights for its Hindi dubbed version but it never saw the daylight.
10.If Gippy Grewal would take four retakes, Diljit's scenes would be okayed in less than two retakes.
11.To encash the popular punchline 'Pinky Moge Wali', Batra Showbiz released a movie with same title.
12.The associate producer Kapil Batra also appeared briefly in the film in the role of a school principal.
Also Read: Remember Jihne Mera Dil Luteya? Diljit Dosanjh Had Initially Turned Down The Offer!
---