Former Himachal Pradesh chief minister and senior Congress leader Virbhadra Singh Singh left for his heavenly abode at the age of 87 in the early hours of Thursday in Shimla after a prolonged illness.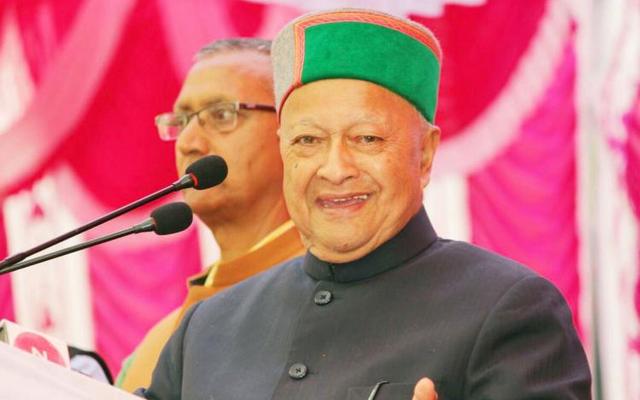 The veteran leader breathed his last at Indira Gandhi Medical College (IGMC) here at 3.40 am, senior medical superintendent Indira Gandhi Medical College (IGMC) Dr. Janak Raj said, news agency PTI reported. He suffered a cardiac arrest on Monday and was critical after which he was in the critical care unit of IGMC. He was even was put on ventilator under the supervision of the doctors of the cardiology department on Wednesday after he had breathing problem, he added. Also Read : Legendary Actor Dilip Kumar Passes Away At The Age Of 98
Virbhadra had tested positive for COVID-19 on June 11 for the second time in two months. He was admitted to a hospital in Chandigarh after him being tested positive for the deadly virus on April 12. Singh had returned home in Holly Lodge on April 30 from the Chandigarh hospital after getting cured of the first infection. However, he was later admitted to IGMC within hours after reaching home after he complained of heart and breathing related problems. He was under treatment in the hospital ever since then. Also Read : Actor Dheeraj Kumar Shares An Emotional Note On His Young Nephew's Death
The nine-time MLA and five-time MP, Mr Singh served as Himachal Pradesh's chief minister for six times.
As soon as the news of his demise surfaced, several dignitaries mourned over the loss.
Heartfelt condolences to the entire family and friends. May the departed soul rest in peace!
---