Ever since the announcement of Amrit maan and Desi Crew's debut production titled 'Babbar', everyone was looking forward to it's release date which is finally out!
So, written and directed by Amar Hundal, this one will go on the floors next year i.e. on March 18, 2022. Also Read : Wow! Karan Aujla All Set To Launch 'Hukam Clothing', His Own Clothing Brand!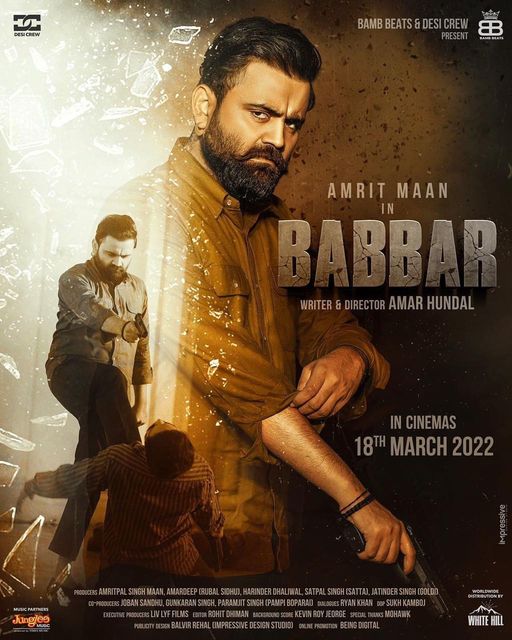 Let us remind you, initially the title of the movie was 'Hakam' which was later changed to Babbar because of some technical errors. The update was shared by the entire team on their respective social media. Also Read : Exclusive: Mansi Sharma's Side Of The Story On Her Recent Controversy!
In the movie, "Bamb Jatt" aka Amrit Maan will be seen in the titular role. However, not much details related to the other cast has been revealed as of now.
The poster which was shared earlier showed a gun with blood spread all around and now Amrit's look also clearly points this one to be an action-thriller movie.
It is worth-mentioning that the singer's look needs a separate mention which totally justifies his on screen demeanors as well. Also Read : Honey Singh Gets UAE Golden Visa!
With so much movies lined for its release next year, let's just hope now everything goes well and just like the duo has won several hearts with their super hit music this one also turns out to be lucky for them and brings more success in the future.
---