Nearly 40 years ago, a Punjabi film titled Chann Pardesi released and left an everlasting impression on the identity of Punjabi Cinema. This year, Chann Pardesi will mark 40 years of its release on 10 July 2021. The film which had Raj Babbar, Om Puri, Kulbhushan Kharbanda, Rama Vij, Rajni Sharma, Sunder, Sushma Seth, Sunita Dhir, Mohan Baggan, Rana Jung Bahadur, Baldev Gill, Yograj Sedha, Gurcharan Baggan, Bharat Bhushan Verma, Waryam Mast, Pran Sabharwal, Mehar Mittal and Amrish Puri in lead roles, was directed by Chitraarth and produced by Swarn Sedha, Baldev Gill & JS Cheema.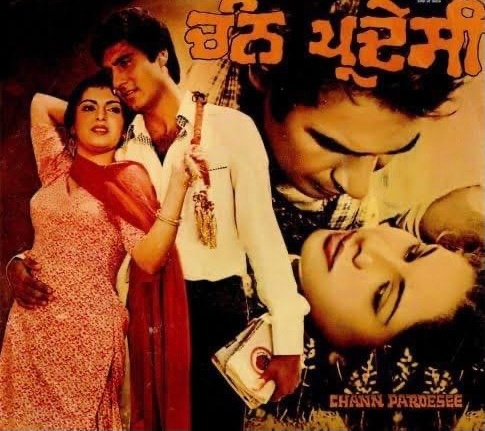 On the completion of the film's 40th release anniversary, we talked to Mr. JS Cheema about his memories of the film and the anecdotes associated with it.
Here's what he had to share:
Tell us about Chann Pardesi's journey from inception till completion.
"The subject was born out of a small idea given by Waryam Mast, who had also acted in the film and had written the songs of Chann Pardesi. This idea was further developed by Baldev Gill and it's screenplay was written by Ravinder Peepat. Late Yograj Sedha was employed in Punjab Electricity Board at that time and he was also involved in theatre. He was introduced to us by another theatre friend Mohan Baggan. Sedha joined in and we all decided to make this film. In the credits of the film, Yograj Sedha's wife Swarna Sedha's name is mentioned as one of the producers, while Yograj Sedha got credited as the executive producer. Later, we went to Bombay where our friends from Punjab University, Ravinder Peepat and Manmohan Singh, had already ventured in to films. We soon discussed the subject with them as well."
How many people would be aware of the contribution of Hindi film actress Rameshwari in Chann Pardesi?
"All the meetings, discussions, story writing sessions and pre-production of the film happened at Deepak Seth and Rameshwari's residence (the FTII sweethearts turned real life couple). Deepak Seth was a friend from Patiala. In fact, during the film's shooting, the cast and crew was staying at Chicks Hotel Patiala, which belonged to Deepak Seth's father. It took us almost one year to write the script and all this while the pre-production work was being done at their place. Rameshwari and Deepak Seth proved to be a big help. As a matter of fact, the film's credits open with "Rameshwari Presents" as a token of gratitude for the humble actress."
How was the cast of the film finalised?
"The film finally started in 1978. We had most of our team from the theatre base which is how Raj Babbar and Om Puri got onboard. When we had signed Raj Babbar, Om Puri, Kulbhushan Kharbanda and Amrish Puri,they were not such big names. But during the course of the film's making, they became big stars due to their work in Hindi films. It helped Chann Pardesi a lot but we had never thought that what was being seen as a drawback (presence of new actors) would eventually turn out to be an advantage for us."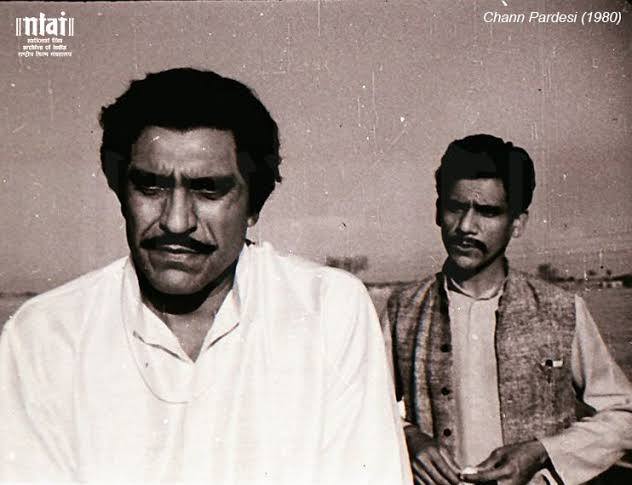 For the role of Nek, played by Kulbhushan Kharbanda, we had initially approached Parikshit Sahni. Though he could not do the film, he gave us a wonderful suggestion. Initially the character of Nek was to die before the interval, but he suggested that the character should turn a rebel. It worked for the film. In fact, Chann Pardesi was actually the character Nek. He had to be there till the end!" Also Read: Not Many Know The Unheard Story Behind 'Yaar Anmulle'! - Read Inside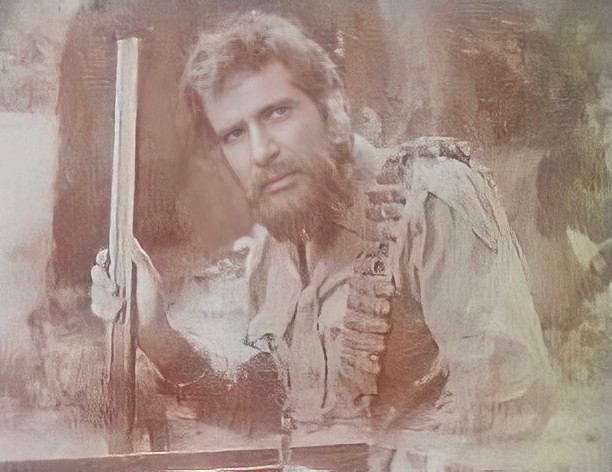 The real task was to get an actress for the role of Kammo.
"We had Parikshit Sahni and Simi Grewal in mind for the roles of Nek and Kammo as both had just done a Punjabi film Udeekan. We went to narrate the film to Simi Grewa and she was very nice to us. The very first scene of Kammo had her saying words like jhagga and churi. She could not understand these typical desi words and confused churi, the sweet mashed roti, with choodi the bangle. We asked Rameshwari to consider the offer but she did not know Punjabi. Though dubbing was an option but she felt she won't be able to do justice to the part of a Punjabi girl and it will reflect on screen. Radha Saluja, Asha Sachdev and many other actresses were approached for the role but things didn't quite happen. During that time, another FTII student named Daljit Kaur had just become a star of Punjabi films and was known to everyone in the team. But she had other commitments so we finalised Kiron Thakkar, now Kiron Kher. But she had to drop out for some reasons. Ravinder Peepat then suggested to cast Rama Vij and finally she was signed. She turned out to be a perfect choice for the role. Also Read: Special Interview With Tabaahi Director Harinder Gill - Must Read!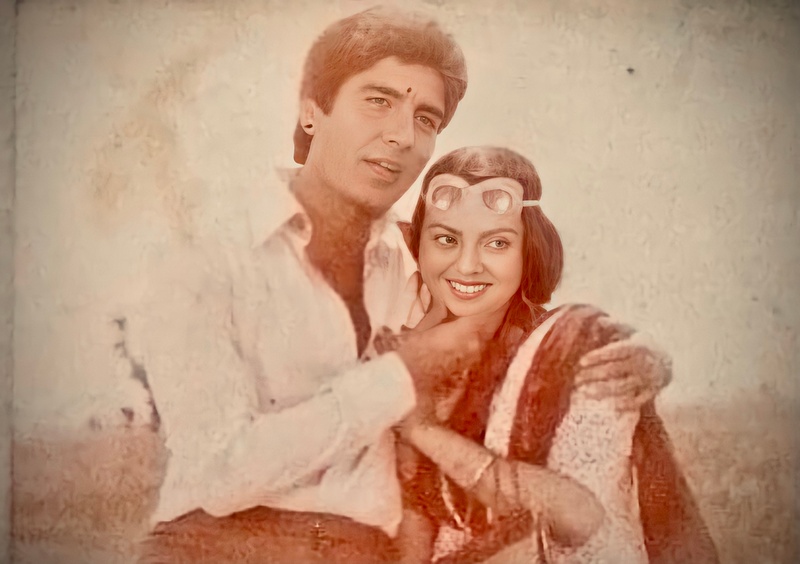 For the girl opposite Raj Babbar, we approached Bhavna Bhatt. She was more interested in Kammo's role but by then we had signed Rama Vij. The character finally landed in Rajni Sharma's kitty, a spontaneous actress who learnt the dance steps pretty fast. Sunita Dhir was in our theatre department and we just told her that you are going to do this film!"
There is a myth that Mehar Mittal was not part of the film and his scenes were added after the release of film. Is it true?
"It would not have been possible to shoot his scenes with the rest of the cast so quickly. But yes it's true. His character was not there in the script at first. The distributor asked us if we were going to make a film for only ourselves to watch. But it turned out that his was not a forceful addition in the cast. His character was an integral part of the film."
Any obstacles that hindered the team's working during the shoot?
"The director, a guy from theatre background, backed out at the last minute. We asked Ravinder Peepat to join as director but he was working for RK Films and had projects lined up already. He then brought in another friend from FTII, named Chitrarath. Though reluctantly but he accepted the charge as the director. Also Read: 15 Years Of Baghi - Special Interview With Director Sukhminder Dhanjal & Some Unheard Trivia!
It was not a start to finish project. At times we would run out of funds. To make the film possible, we three (JS Cheema, Baldev Gill and Yograj Sedha) had even borrowed money from our friends and relatives."
Three young men from Punjab on a mission to make a good Punjabi film might have faced backlash from their family. How was the family support?
"Yes there were some relatives who used to say eh ki kanjarkhane de chakkar'ch peya. I had only one thing to say that my grandfather had started a tent theatre and my father, an army man, had introduced me to World cinema during his posting in Pune. So I will follow their footsteps. My father, who is 90 plus now, said to me some two years ago, yaar tu koi hor vdhiya jahi film bna. My intent of saying this is that my family has always been pretty supportive of my work and back then too, I had the full support of my family.
We watched the first shoot schedule in the studio and it was not up to the mark. Subhash Sehgal, Chann Pardesi's editor sat through the film and assured us not to worry. He did such crisp editing that I was told the film does not have even a single dull moment. It's all thanks to the effort of Mr. Subhash Sehgal who is the editor of Chann Pardesi."
Tell us about the film's music and background score. How did that come into place?
"The film's music was being recorded while it was still in the pre-production stage. Surinder Kohli ji made some beautiful compositions. The songs were written by Waryam Mast, Ravinder Peepat, Pawan Kumar and Harjit Gill. You'd be surprised to know that Pawan Kumar was a roadside tea stall owner who had written two of the film's songs. A happy go lucky person, Pawan was a friend of Baldev Gill. Also Read: What is The Connection Between Sardar Sohi's Acting Career & The 'Lal Salaam' Slogan?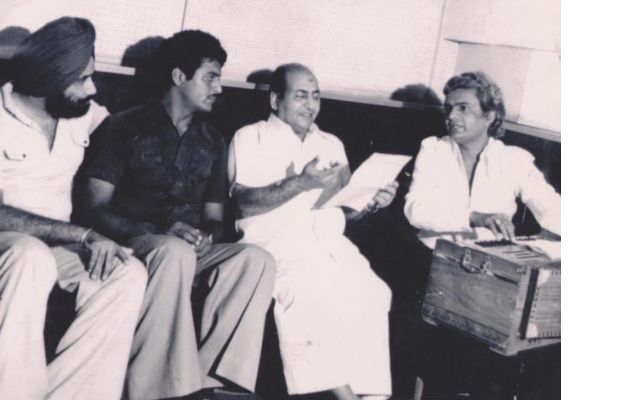 Talking about the background music in those days, it was generally the same kinds for all films. It was the same pre-recorded music which was available for purchase with no copyright claim. But we wanted to have original background music for the film. so, Uttam Singh got onboard as the musician of Surinder Kohli and he completed the background score in just two to three days."
Is it true that director-cinematographer Manmohan Singh had also sung songs for Chann Pardesi?
"He used to participate in singing competitions in the university so we knew that he sings well and we asked him to sing for the film."
Tell us about Chann Pardesi's National Award Journey
"We got the censor certificate in 1980 and submitted the film for National Awards even before it's release. The award gave a hype to the film. It was a proud moment for Punjabi Cinema. Thanks to the award, Chann Pardesi was made tax free in Punjab."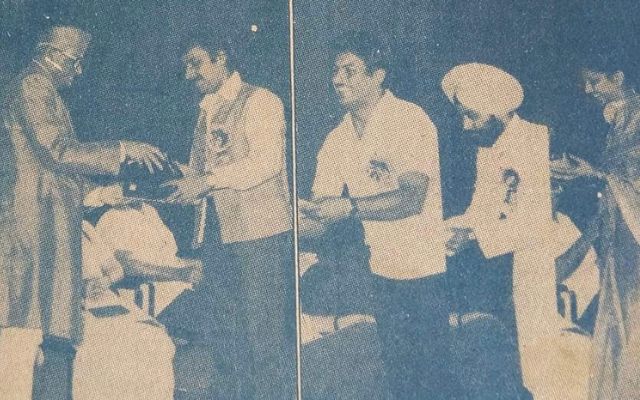 Release, success and appreciation - what all happened during it all?
"Punjabi films would hardly release in Chandigarh and if released, they would not sustain beyond one or two weeks. Chann Pardesi was released in Jagat Cinema and ran for a couple of weeks. It was initially released on six prints and then kept releasing in more centres in Punjab and later, even in Delhi. The film was a silver jubilee hit. Chann Pardesi also released in Canada and America. Also Read: Chaman - The First Released Punjabi Movie Of Independent India!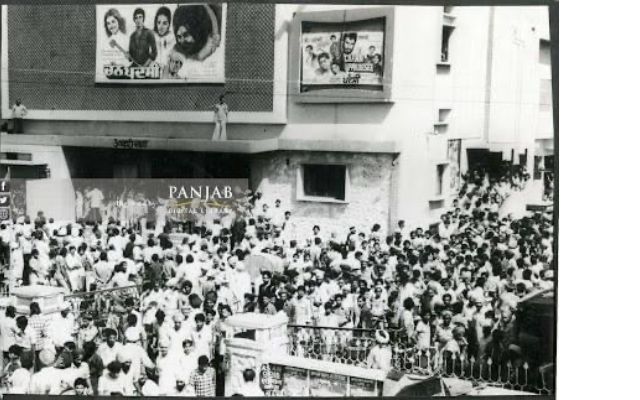 Raj Kapoor saab was keen to watch the film so Ravinder Peepat arranged a screening at RK studio. He was so impressed with the film that he watched it three times. He also gave us an appreciation letter. In fact, he told us that he will take care of the film's distribution and would ask his distributors to release it. But by then we had already done a deal with another distributor and did not want to back out. We got good returns but there's no denying the fact that Chann Pardesi would have become even bigger and way more successful had it been released through the distributors of RK Films.
BR Chopra, Ramanand Sagar, Sunil Dutt, Dharmendra, Neetu Singh, Smita Patil, Poonam Dhillon and many more popular artists watched the film and were all praises for it. Sometime back I met Akshay Kumar and he told me that Chann Pardesi was the favourite film of his father and he had also seen it many times. Also Read: Do You Know Shivendra Mahal Had Replaced Guggu Gill In Jatt Yodhey!
Boney Kapoor and Purnachandra Rao, a famous producer of South, wanted to get its remake rights. Eventually we gave the rights to Purnachandra Rao but his team felt that the film won't be able to click with the audience down south. So he never made the remake. When we had released the film, the VCR culture was yet to arrive. Just a few years later it's VHS was in huge demand in overseas market and even in India. Practically, almost everyone in the film industry watched the film when its VHS was out. It then became even bigger."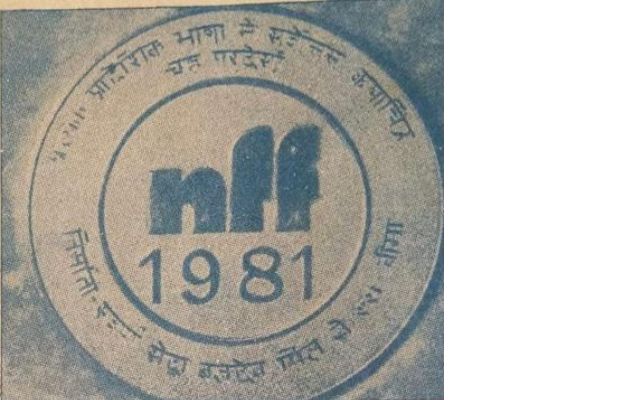 JS Cheema feels humbled that Chann Pardesi has come a long way. "While me and Baldev Gill were involved creatively, Late Yograj Sedha was looking after finance and other business aspects. It was a team effort. We had friends involved in the film. Ravinder Peepat, Manmohan Singh, Chitraarth and the cast and crew, everyone took it as their own film. Chann Pardesi would not have been possible without them." He concluded, after sharing all these wonderful details about the film over a telephonic conversation from Canada.
There's a quote that jisne Lahore ni dekhya oh jammeya hi nahi but about this film, it wouldn't be wrong to say jisne Chann Pardesi ni dekhi, he or she can never be called an admirer of Punjabi Cinema. Also Read: Mahendra Sandhu: The Could Be Star Of Hindi & Punjabi Cinema But Jattitude Ruined It All!
Chann Pardesi Trivia
1.At first, the working title of the film was Kikran Waale Kille.
2.Many actresses were approached and considered for Kammo's character including Simi Grewal, Rameshwari, Daljit Kaur, Radha Saluja, Kiron Kher, Asha Sachdev and few more.
3.Chann Pardesi was released among big Hindi films like Silsila, Harjai, Kalyug and Dhanwan.
4.After the success of Chann Pardesi, the leading cast visited most of the cinemas in Punjab where the film was screening.
5.A dubbed Hindi version of the film was titled Sindhoor Ki Keemat.
6.Sindoor Ki Keemat premiered on Zee in the 90s. None of the actors dubbed for the Hindi version as it was not made by the original producers. Shivendra Mahal had dubbed the voice of Amrish Puri.
7.Parikshit Sahni was approached for Nek's character.
8.When telecasted on Doordarshan, the film was slotted in the A category. Back then, big films were put in A and smaller films in B & C category for Doordarshan telecast.
9.Actress Rama Vij is always requested to speak dialogues from the film during her public appearances, especially in Punjab and Punjabi Diaspora across the world.
10.Bhavana Bhatt was approached for Nimmo's role opposite Raj Babbar, which was finally done by Rajni Sharma.
11.Manmohan Singh, who was the cinematographer of the film, also did playback singing for 2 songs.
12.Some of the actors were locals from the village and were hired on spot at the shoot locations.
13.Mrs JS Cheema had done costume designing for Chann Pardesi.
14.Boney Kapoor was planning to remake it with most probably Shabana Azmi and Anil Kapoor.
15.Director Chitraarth was reluctant to sign it because he did not know Punjabi.
16.Ravinder Peepat co-directed the climax of the film.
17.Baldev Gill & Ravinder Peepat were stuck at the climax while writing the script. Even when the film was being shot, the climax part in the script was yet to be finalized.
18.Many aspiring young actors were screen tested for Laali's character which was finally bagged by Raj Babbar and it was the first film he had signed.
19.The shooting of the film took place in Jagraon, Sangrur and around the villages of Ludhiana and Patiala, while a song or two were filmed at a Mumbai based studio.
20.At that time normally Punjabi films would get made between 5 to 8 lacs but Chann Pardesi's budget was nearly 15 lacs, double and triple the amount of other Punjabi films.
21.Rama Vij lost the National Award of Best Actress to Rekha, who won it for Umrao Jaan.
---