One thing which has been creating a lot of buzz these days is much awaited Tokyo Olympics that will take place from 24 July to 6 August 2021 at the Oi Seaside Park.
Of course, a lot of players from Punjab are also going to be a part of the historic event participating in different sports. But one of the iconic players, Gurjit Kaur, only girl from Punjab to be selected for the women's hockey team.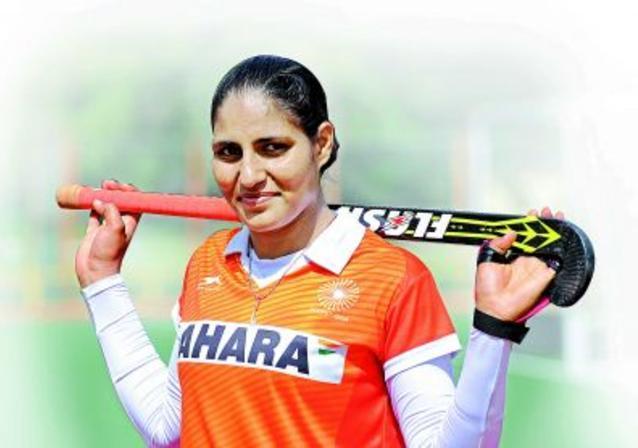 So, Gurjit Kaur was born on 25 October 1995, in the Miadi Kalan village in Amritsar, Punjab into a farming family to parents Satnam Singh and Harjinder Kaur. She has one elder sister, Pradeep Kaur.
Her parents always being very supportive sent both their daughters in a private school which was 13 kms away instead of the local government in the village Ajnala to ensure quality education. Since it was not practical to commute, so both the daughters were sent to a boarding school over 70 km away in Kairon in the Tarn Taran district of Punjab in 2006. She later moved to Jalandhar's Lyallpur Khalsa College for Women to continue her education and her training which is where she seriously practiced drag-flicking. After this, she got placed in the Indian Railways as a junior clerk in Allahabad. Also Read : Kuwar Amritbir Singh: The Only Sikh World Record Holder Of 35 Superman Push Ups In 30 Seconds!!
CAREER:
Talking about her career, Gurjit got her first shot at playing for the country when she was called for the Senior National Camp in 2014. However, she was not selected in the team. But after a span of 3 years i.e., in the year 2017, she became a permanent member of the Indian women's hockey team.
She then played in the Test series in Canada in March 2017, the Hockey World League Round 2 in April 2017 and the Hockey World League semifinals in July 2017. The Dutch head coach of India, Sjoerd Marijne, encouraged her to change her stick to get better at drag flicking, which improved her game. She got the due recognition and her name came into the spotlight in the 2017 Asia Cup, in which the Indian team emerged as continental champions and consequently qualified for a spot at the Hockey World Cup in London in 2018.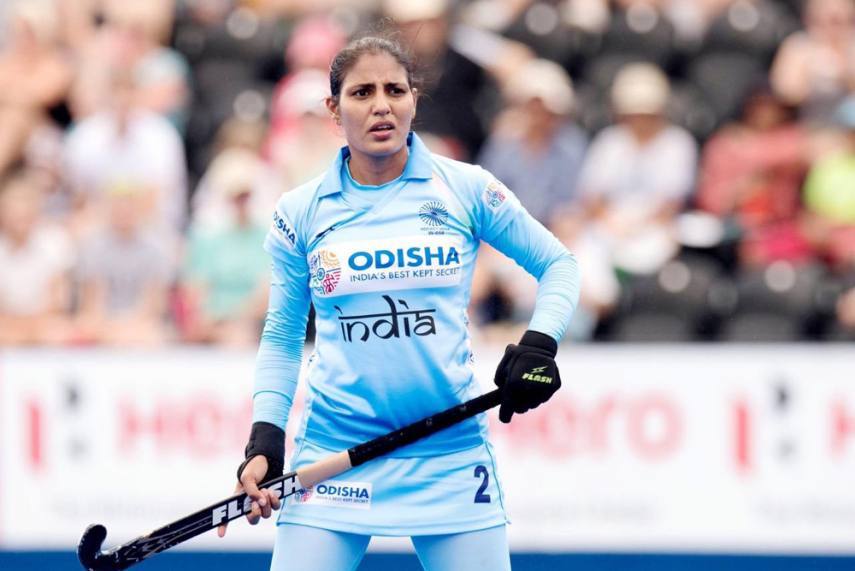 She ended the tournament as the third-highest goal scorer by netting eight goals, and was also the Indian team's top scorer. This was not all, the star drag flicker went on to made an impressive performance at the Commonwealth Games 2018 which was held in Australia. Although India did not secure a podium finish, coming in at fourth place, but she was able to catch everyone's attention for her two penalty corner conversion goals against Malaysia in its second pool.
PERSONALITY:
If we talk about her personality, her coaches remember this star player as a strong woman who has always been a very keen learner.
Former India drag-flicker Jugraj Singh, who had worked with the Indian women's team for a brief while even as he assisted the men's team, says Gurjit has all the components that make her a good flicker. Also Read : When Valor Of Punjabis Wrecked Even Alexander The Great
Indeed, she already has a lot of accomplishments under her name and we really wish she dress for success in her upcoming matches too.
---