In the current market scenario, as the world is gaining more and more exposure, people are trying to get themselves more and more secure by getting strong paperwork. The reason, they wish to avoid any legal hassles. Talking about the music scenario, today, if a popular singer has to perform at a function or make public appearances anywhere in the world, he'd prefer to go by a written agreement than a verbal commitment. Though in earlier times, people weren't too keen to sign agreements and trusted their organisers, but today, owing to repetitive frauds, both artists and organisers have strengthened their paperwork.
While back in the days, the language in the agreements was simple and crisp, today, there are many clauses, terms & conditions on the agreements which are not only written in a very complicated language but are also very lengthy and elaborate.
Talking precisely about the Punjabi industry of the gone era, the scenario was such that the agreements were simple and were written in Punjabi without the use of heavy judicial vocabulary. Also Read: Here's The Secret Strategy That Helped Guggu Gill Sustain In The Industry
As an example, here are the old agreements of Mohammad Sadiq-Ranjit Kaur and Amarjot Kaur-Chamkila from the years 1977 & 1986, respectively.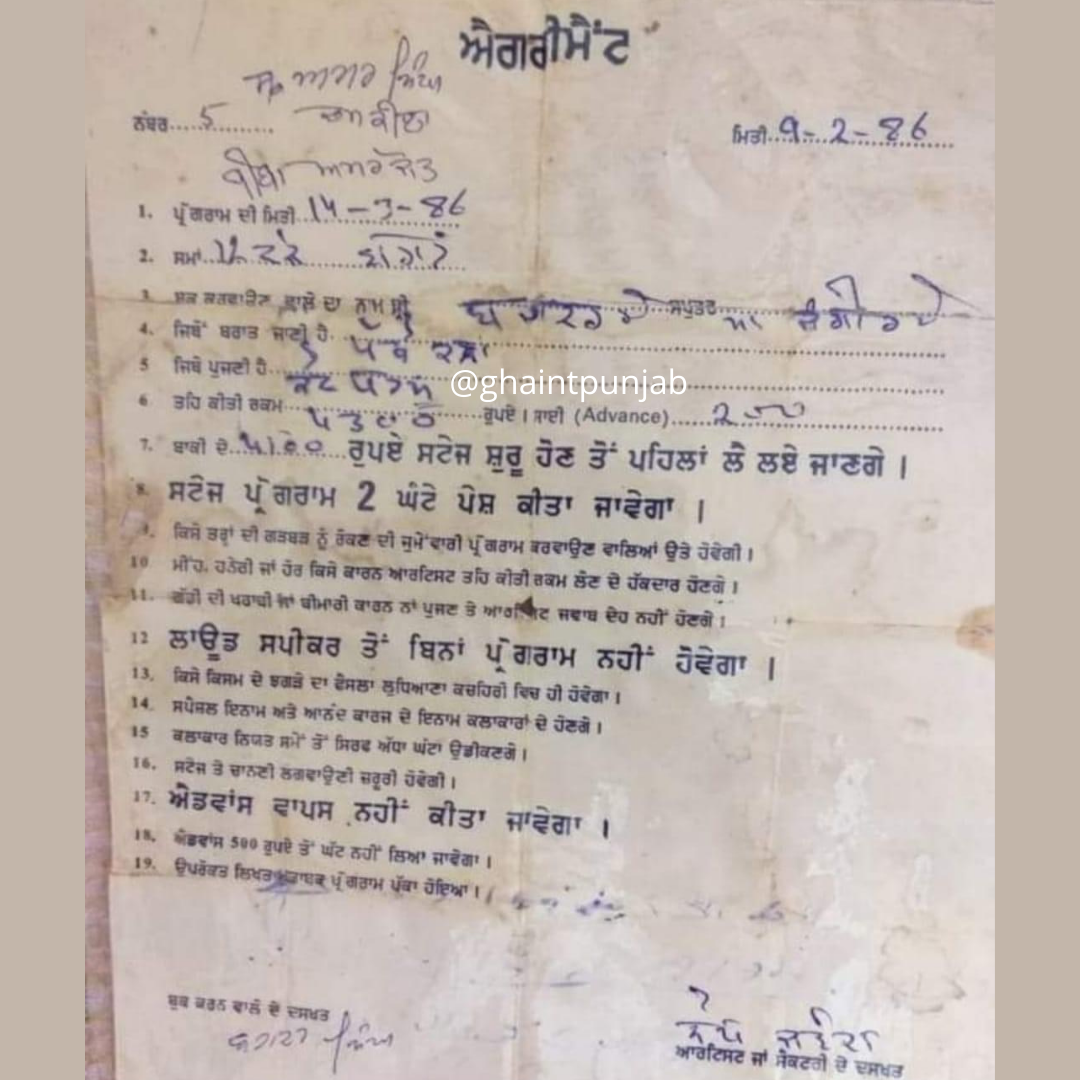 Some of the main points mentioned in these music program agreements were very common, for instance, "the program will go on for two hours only", "Loud Speaker is must for the program" and many more, which were quite practical back then, but seem amusing today. Also Read: Chaman - The First Released Punjabi Movie Of Independent India!
How do you feel after reading these yesteryear agreements. Do let us know!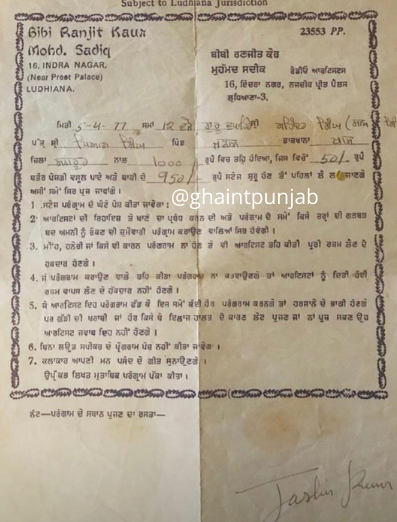 ---