Amid the array of albums releasing these days, the one that's creating a lot of buzz is 'Bottles and Guns' by Dilraj Grewal. The album has 11 tracks, all of different genres. We thought of talking exclusively to Dilraj to get a sneak peek into the making of this album and here's what the singer had to say: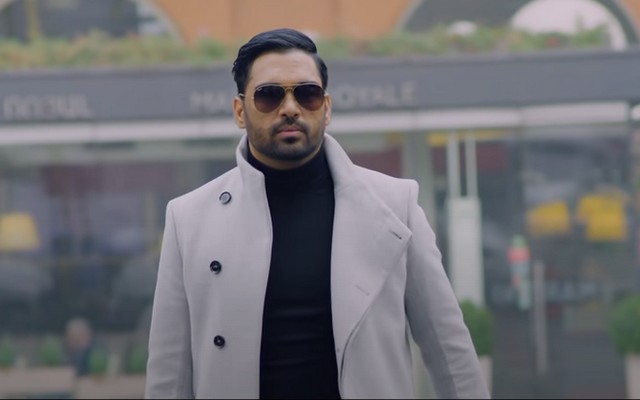 We have been seeing a lot of singers releasing their albums nowadays. Are you also following the trend?
I had announced my album last year in December itself. Infact, my songs 'Hustle', 'Mistaken' and 'Godfather' from this very album were released in December 2020 but unfortunately, my father passed away on 1st April and I had to take a break and shift my attention towards him. During that phase I could not concentrate on my work which resulted in a delay of the rest of the tracks. Slowly I turned back to normalcy and released the rest of my songs. 'Udeek' is one such song. So, clearly, I wasn't really following anyone or any trend. Also Read: Now It's Time For Sonam Bajwa To Jump Into Bollywood, Her Recent Interview Reveals A Lot!
Generally Punjabi albums have almost similar kind of songs but you have songs of different genres in yours. How did you decide the songs which got included in the album?
Initially, we had 13 songs in the album but then we decided to release some as singles. Nothing was thought of I just kept recording whatever came to my mind. Infact, the titles of my are same as their dummies. I think music is something that's not decided but comes naturally to an artist. Being an artist, I believe to stay in the industry for 20-25 years, one must go slow and grow gradually. That's how champions are made. As said in Gurbani, soche soch na hoyi ae, je soche lakh vaar, so if you plan something, that's for materialistic gains, and passion…that's totally unplanned.
A few artists keep banking their songs. Do you also have a song bank?
Whenever I go to the studio to record something, it is either to jam or record something that hits me really hard. Generally my friends would play an instrument and create a beat out of it and then we record the song.
You won't believe this but 'Phone' is one of my songs which I have not written till now. I simply sang it and recorded it in front of the mic. Whatever I could make on the spot I recorded that. Actually, my friend played an afro beat and asked me to sing something on it. That's how the song happened. Also Read: Shehar Patiale De: First Ever Non Film Punjabi Song To Be Shot Outdoor! (Interview Inside)
Does your album 'Bottles And Guns" glorify weapons?
See, if I'm at a party that doesn't make me a drunkard, similarly, if a film scene shows a robbery, then it doesn't turn the viewers into robbers, right?
Personally speaking, my family has weapons kept at home and we worship them.
Songs are of different types and genres. Songs on weapons are also included in the category of entertainment. Its all drama and time pass which has nothing to do with reality. Poetry sun ke kinne ku baba Bulleh Shah ban gaye?
One of the romantic songs from your album 'Udeek' was received very well. Any special memories attached to the song?
I'd love to share that the song is inspired form a real-life incident. Actually, Sabdil Sandhu, who is my college friend and also the lyricist of the song, came to my place crying after his breakup. I told him that I am already recording a song but he insisted that he wanted this particular song to be recorded. Sabdil actually wanted to gift the song to his girlfriend so I had to create it for him. I composed the song and the end result is Udeek. Also Read: Check Our Exclusive Interview With Arur Singh Of The Black Prince - Rup Magon
What are your future plans?
Frankly, I have big goals to achieve which seem funny to people but Sumeet bhaaji (Saga Hits) is like a big brother to me. He plans the projects for me. But all I know is that I give 100% towards whatever I do. I don't plan anything rather it is god who does everything for me. Rest, people will get to know when I will succeed. I believe in the thought that nothing goes according to one's plan so let it happen and just go with the flow.
Well, we too really wish him all the luck for his future projects.
---