It is always said that a father is a wise man who can see more from the bottom of a well than a fool can from a mountaintop. While an ordinary eye sees through the prism of benefits and drawbacks, a father sees through the prism of righteousness, wisdom, and morality. Therefore, no one other than a father knows about the best interest of his child. That's why a father's advice is often equated with wisdom and knowledge worth thousand books. If taken seriously, it can make your life worth living otherwise its defiance can make even a worthy life worth trash.
Nevertheless, almost 4 decades ago from now on, somewhat similar went past Guggu Gill when he was a newcomer in the film arena. Around early 80s when Guggu Gill gradually started making his mark in the industry, he was exposed to numerous opportunities awaiting for him in Mumbai. Also Read :Do You The Unique Condition That Guggu Gill Posed In Front Of His Director While Shooting His Debut Shot?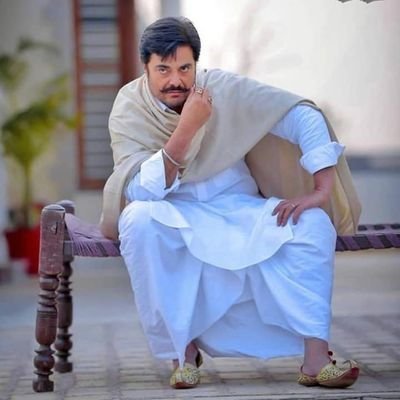 However his father being a conservative person was against the idea of settling down in Mumbai. Guggu Gill says his father then advised him not to leave his paternal village Mahni Khera. Though his father did allow him to act in movies but with a strict condition. The condition was that he and his family will have to remain in the ancestral home. Also Read : Here's An interesting Story About Guggu Gill's Favourite Pakistani Actress!
So being an obedient son, Guggu Gill too obeyed his father's wish obediently. And while obeying his father's wish he even gave up several exotic opportunities. Even today, the legend likes to spend most of his spare time at his ancestral home in Muktsar. Even though his father would have passed away several years ago, his abiding to his father's wish is a mesmerising thing to see. It is a lesson for many of us who usually cut our near and dear ones down to size after getting success. Also Read : The Pakistani Legend Who Inspired Punjabi Actors Yograj Singh and Guggu Gill!
---