In his famous poem 'Ekla Chalo Re', Nobel Laureate, Rabindranath Tagore has written "Jodi tor dak shune keu na ashe tobe ekla cholo re". It means-
"when there is no-one responding to your call - then go on all alone.
If no-one speaks to you, don't think you are unfortunate, Just go alone.
If everyone turns away, if everyone fears to speak,
then with an open heart without hesitation, speak your mind alone"
This is a sure shot lesson for every individual, that runs into a state of panic, whenever he finds himself on either side of the crowd's conscience. Nonetheless, somewhat similar was the situation for Jass Bajwa almost one decade back, when people around him were asking him to give up his dream of singing. This another setback for him ever since his throat surgery, that almost snatched away his dream of singing away from him.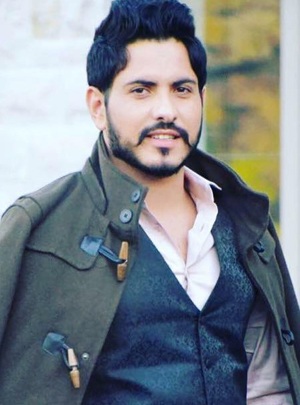 Things got even tougher for him as he had no formal training or education in music, which is believed to be a basic prerequisite of being a singer in this industry. He even recorded a couple of songs on his own resources but none of them could make any impact. Thus he started thinking about heading abroad in search of opportunities, so that he can cater some money to keep his passion of singing alive.
But somehow his friends persuaded him not to leave this country and give a final chance to his destiny. For this, his friends even took initiative and extended financial help for his album. As a result, the guys who had almost left his passion of singing once again got back into his shoes.
The collective efforts of Jass and his friends eventually led to the creation of his debut album 'Chakvi Mandeer.' And rest as we say is history.
---