Guggu Gill is one of the evergreen actors of Punjabi cinema. He was inspired from the style of Pakistani Actor Sultan Rahi in his acting. Of course, Guggu Gill has always admitted his admiration for Late Pakistani Actor(Sultan Rahi) but not many people know that he is also a fan of Pakistani Actress Anjuman, who formed a successful pairing with Sultan Rahi. It is a known fact that some of Guggu Gill's initial films were inspired from Pakistani films.
So Guggu would often watch Pakistani films of his favourite artists. His craze for Anjuman's beauty and dances was such that he named his mare (Ghodi) as Anjuman. Also Read : Read How Actor Yograj Singh Turned Director With 'Jatt Punjab Daa'!
Not only this it has an interesting story too!
So, Anjuman was one of Guggu Gill's favourite mare in his stud farm. During discussion of one of his films someone overheard the team saying, "Film ch Anjuman da dance hovega"(Anjuman will dance in the film). The man thought the talks were about Pakistani actress Anjuman but he discovered later that it was Guggu Gill's mare that will dance in one of film's song sequences. Interestingly, Anjuman (Mare) was considered lucky for Guggu Gill's films and was even taken for an outdoor shooting of 'Badla Jatti Da' outside Punjab in neighbouring state. Also Read : 5 Gurdas Maan Movies You Shouldn't Miss If You Are A Die-Hard Fan!
Let us tell you, Anjuman (Mare) had even featured in some of Guggu Gill's initial Films.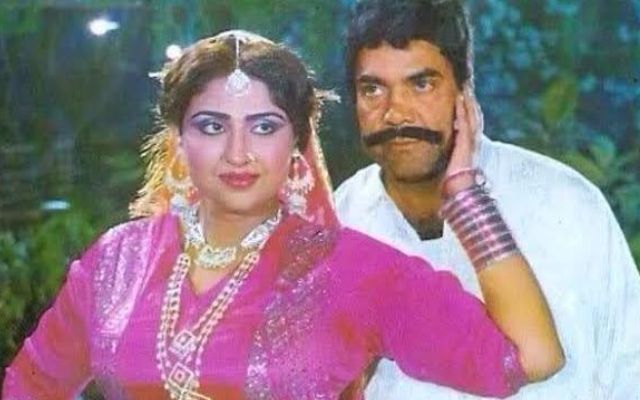 While the Pakistani actress Anjuman had taken retirement from films in the year 2000, Guggu Gill's favourite mare had died long back. But back then her presence in Guggu Gill's film location was no less than a star attraction.
---