Making biopics on iconic personalities is nothing new in the industry. Rather such subjects should always be promoted so that it can reach to the larger audience. There are so many real-life heroes that our Punjabi soil has given birth to including Bhagat Singh, Shaheed Udham Singh to name a few . Their sacrifices are such that they can never be paid off but they are remembered forever. One of such heroes is Kartar Singh Sarabha.
In order to pay homage several Punjabi movies on his life were planned but such projects seem to be just a plan that never worked out.
Sarabha: The film was announced by Dream Reality Productions in the year 2018 starring Jagjeet Sandhu in the lead role. Infact, Jagjeet was supposed to mark his debut as the lead actor with this movie but after the announcement there was no update on the movie. Also Read : Jagjeet Sandhu To Play Lead Role As Kartar Singh Sarabha In 'Sarabha'
Sarabha Cry For Freedom : In the same year (2018), another movie which was announced to be made on Sarabha's life was called 'Sarabha cry for freedom' by Kavi Raz which was supposed to be produced by Kuldeep Sharma, Sarbjit Hundal and Jatinder Jay Minhas. Kavi had announced the project after the success of his Satinder Sartaj starrer 'The Black Prince'. Not only this, the movie was subjected around the 'Ghadar Movement'. The cast of the period drama was never disclosed but was scheduled to release on May 24, 2019.
Shyam Benegal's Untitled Movie: Just after one year, in the year 2019, there were reports of singer Sukhbir Gill shooting for Shyam Benegal's directorial project where Sukhbir was supposed to play the martyr's role and shooting in Patiala. Not only this, big names of Bollywood and Punjabi cinema like Divya Dutta, Kuljinder Sidhu were also finalised to play key characters. Also Read : 'Next Level' Punjabi Singer Sukhbir Gill To Be Seen As Kartar S. Sarabha In A Shyam Benegal Film!
Martyr Kartar Singh Sarabha is one of those revolutionaries who started fighting for the Indian independence movement at a small age of 15 years. He was born in Sarabha village in a Grewal Jat family. At a very small age he lost his father and it was his grandfather who brought him up.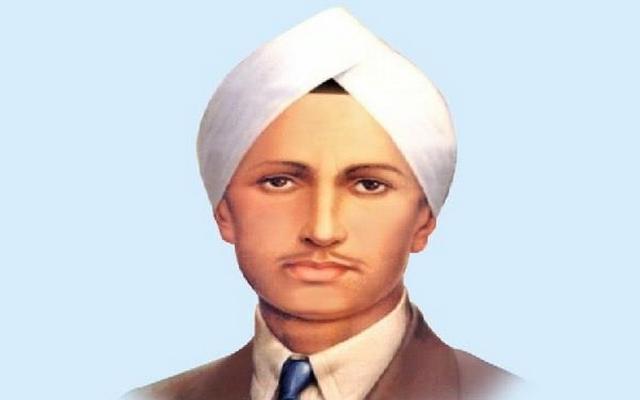 An important achievement worth mentioning here is that Ghadar party was founded in mid-1913 with Sohan Singh, a Sikh peasant from Bhakna village in the Amritsar district, as president and Lala Hardyal as secretary but Kartar stopped his university work and moved in with Lala Hardyal to become his helpmate in running the revolutionary newspaper Ghadar (revolt). So, he undertook the responsibility for printing of the Gurmukhi edition of the paper. Not only this he composed patriotic poetry for it and wrote articles.
Let us tell you the aim of the Ghadar Party was to get rid of the slavery of the British by means of an armed struggle. So, on 1 November 1913, the Ghadar Party started printing a paper named Ghadar, which was published in Punjabi, Hindi, Urdu, Bengali, Gujarati and Pushto languages and he was quite heavily involved in the publishing of that paper.
Not only this, he was the one who inspired Bhagat Singh. It is said that on Bhagat Singh's arrest, a photo of Sarabha was recovered from him. He always carried this photo in his pocket.
Well, a personality like such are immortals whom we really can't thank enough for what he did.
---