Punjabi singer Balkar Sidhu has joined the Aam Aadmi Party (AAP) again for the upcoming 2022 elections. AAP Punjab president and MP Bhagwant Mann welcomed him at the party headquarters.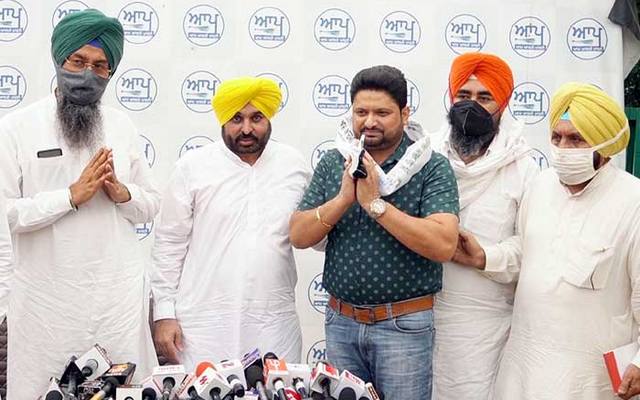 On the occasion, Bhagwant said as the Delhi Chief Minister Arvind Kejriwal was working day and night in order to provide all the facilities and treatment to all the victims fighting with the ongoing pandemic. Impressed by the working of Delhi government people in Punjab also wanted AAP party to be formed and that is the reason people from all walks of the life are happily joining Aam Aadmi Party.
Calling AAP party to be his mother party, Balkar said, owing to Punjab chief minister Captain Amarinder Singh's failure to punish the culprits of drug mafia had upset him after which he had decided to join AAP. Now, he will actively engage and work hard to fulfill all the responsibilities entrusted to him by the party. Also Read : Sunderlal Bahuguna : Noted Environmentalist Succumbed To Covid 19
It is important here to mention that Balkar was earlier the part of AAP and given ticket from Talwandi Sabo also but it was withdrawn after some allegations laid on him. He later joined SAD but did not stay with the party for long time.
---