On Tuesday, 20 April, when Apple launched several products including the iPad Pro, purple variants of iPhone 12 and a new iMac, every apple user was obviously super happy and Punjabi's are no exception rather they must be even more happy, as we easily see them flaunting their 'iPhone' as a status symbol. Well, this time one another reason that has added in the pride of Sikhs is because Navpreet Kaloty who created a history while presenting a segment at Apple's Mac Architecture as an Engineer Program Manager. This is for the first time when an Indian and that too a Sikh has presented at Apple's Spring-Loaded Event 2021. The event was held in California.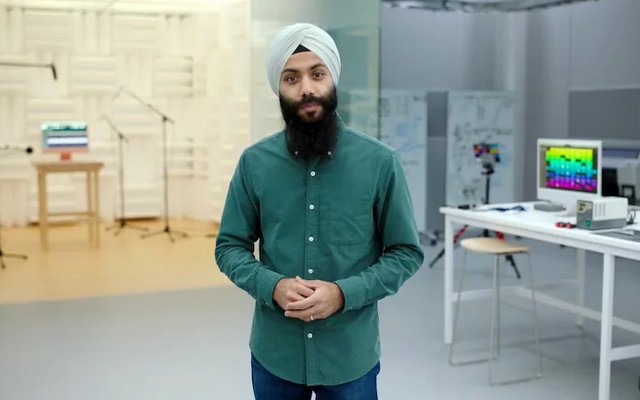 In the Apple launch event, Navpreet showcased the new 1080p FaceTime camera on the iMac. As soon as he presented the video in the event, he caught popularity on social media where not only Sikhs but Indians across the globe celebrated the occasion. Hundreds of people even appreciated Apple for showcasing and giving opportunities that too on an international platform through its presentation. Also Read : "Punjabi Industry Must Adopt The Culture Of Bound Scripts''- Kesari Fame Actor Vivek Saini
Well, as per Navpreet's LinkedIn profile, he has pursued his Masters in Liberal Arts from Harvard University in 2016 after acquiring a degree in bachelors of Mechanical Engineering from the University of Waterloo, Canada. Amid his academic career, he also worked as an intern at Tesla in operation excellence, product management team. On completing his engineering course, Navpreet joined Apple where he presently holds the position of an Engineer Program Manager Mc Architecture.
---