"Anything for a hit," this saying is perfectly suited to the entertainment world, especially the Punjabi music industry. We've seen many occasions where artists complain about other artists or professionals in the same industry for their changed behavior. The latest trend of "Reply or Diss Tracks" has given it the latest spark as artists continue to tell their experiences through their music. Backstabbing culture isn't a modern phenomenon. In fact, we've seen a lot of artists telling newcomers to be prepared for this kind of culture.
Mehkam Singh, a rising talent in the industry, was very outspoken about the wrongdoings he experienced from his own friend, Singga. In an exclusive interview with GhaintPunjab, Mehkam talked about how the backstabbing culture in the Punjabi music industry has prepared him better for the future.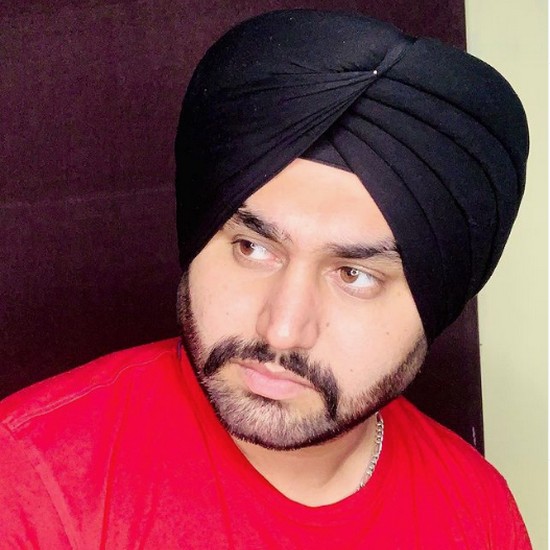 In his previous interviews, Mehkam claimed that he had learned a lot from the deceptions he had suffered in the industry. If there was one common feature among these deceptions, he believes that one should always be aware of a person with a sharp mind. He said, "Every person in the industry has a sharp mind. The problem starts when they abide by the wordings of "Bagal mein churri, Mooh mein Ram Ram". I have already learned a lot from the bluffs and back stabbings but I should be extremely cautious of such people as well."
He admitted that money plays a major role in what he thinks of the great artists who claim to give newcomers work without paying them credit for it. He said, "It doesn't matter what people say, money is important for you to get into the industry. Even I've spent the money to launch myself." However, if a person doesn't come from a wealthy family, one should always come forward and support one 's talent. Also Read: How Difficult It Was For Jaswinder Bhalla To Appear On Doordarshan And How Did Om Dutt Sharma Played A Part In It!
A man of many talents, Mehkam Singh, has a distinctive sound for folk songs that you'd certainly want to check out. This interview is going to help you get there.
---