Punjabi singer Jagwinder Singh Dhaliwal aka Juggy D has been arrested in London after his British-Indian wife Kiran Sandhu filed a domestic violence suit against him. Now, a source close to Juggy D told, "Juggy D's wife Kiran was going through a bad phase for a while now. It's shocking that after being in 11 years of marriage with three kids, the wife had to decide to separate. Today morning, we got to know that she finally got him arrested in London & that's when she got hold of his phone".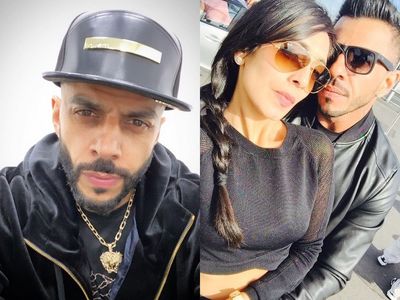 As per reports, Juggy had partied at a hotel in New Delhi and allegedly consumed drugs before he came back to London to surprise his wife on their 11th wedding anniversary. It was during this time that his wife reportedly got a hold of his phone and read some of his messages. According to the report, Juggy started to beat his wife after she got her hands on his phone. Kiran reportedly then sought the police's help.
The same report also claims that Kiran had taken to social media to post Juggy's chat. It also said that Kiran found out that Juggy was cheating on her via his chats.
It is to be noted that three posts were shared on Juggy's Instagram account. While two were the videos, one was a screenshot of a chat with someone named Guru India. One of the videos was captioned, "I take drugs and hire escorts all the time in Delhi and Mumbai. Report me to #ncp delhi police." The second video was captioned, "Special video for my brother @gururandhawa." The third post, as mentioned earlier, was a screenshot of his chat with someone named Guru India. All three posts are now deleted. The last post visible on the singer's Instagram account is his anniversary wish for Kiran. Also Read: Film Certification Appellate Tribunal Abolished, Filmmakers Criticize The Decision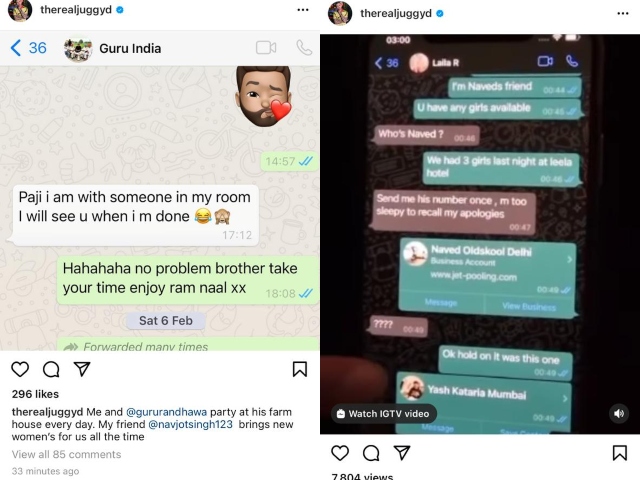 However, later a story was posted on Juggy's account to pen a note about Guru Randhawa and Navjot Singh not being "involved" in this part of his life.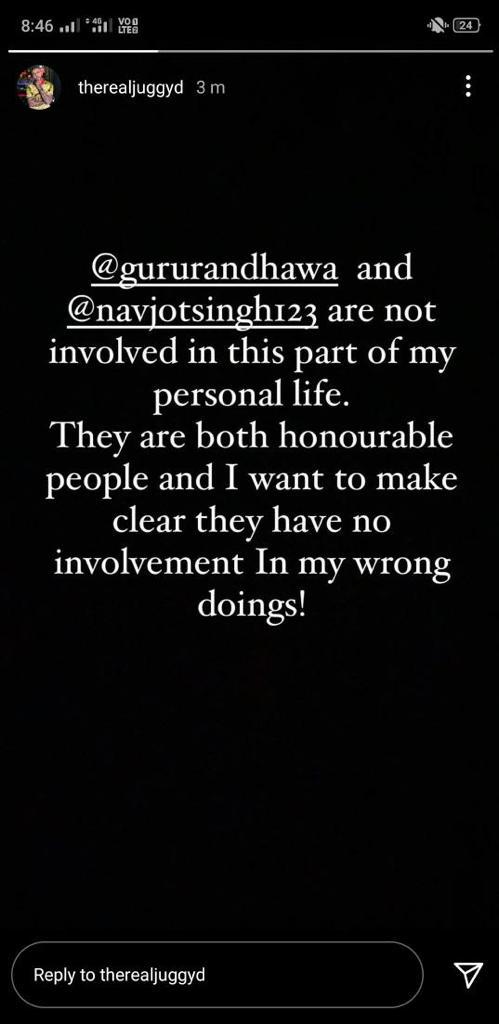 ---