There are a lot of songs sung by the legendary singers which are recreated but still do not fail to create their magic. Rather, these get a huge appreciation and love from millennials. One of such songs is the much popular song 'Baajre Da Sitta'. There are so many recreations that have been made but one of which became a huge sensation is the one by Rashmeet Kaur, Deep Kalsi and Rap by Ikka. But do you know who actually sang the original 'Bajre Da Sitta' which took over the Instagram with reels and videos playing in the background.
Well, it was originally sung by the legendary Parkash Kaur and Surinder Kaur. So, here is all you want to know them.
Parkash Kaur was born on September 19, 1919 in Lahore into a Punjabi-Sikh family. She sang mainly Punjabi folk songs where she is credited, along with her sister Surinder Kaur for pioneering and popularising the genre. Prakash Kaur also sang Pashtu folk songs.
Kaur made her professional debut with a live performance on 'Peshawar Radio' in 1941 and then on 31 August 1943 she and her younger sister, Surinder Kaur cut their first duet, "maavan te dheean ral baithian", for the HMV label, emerging as superstars across the Indian subcontinent. She left for her heavenly abode on November 2, 1982. Also Read: Heena Patyal: Mantras And Views Towards Work, Women And Life
Another gem, her sister, Surinder Kaur who is also known as 'Nightingale of Punjab' was born on November 25, 1929. She has even recorded songs as a playback singer for Hindi films between 1948 and 1952. In a career spanning nearly six decades, her repertoire included Punjabi Sufi Kafis of Bulleh Shah and verses by contemporary poets like Nand Lal Noorpuri, Amrita Pritam, Mohan Singh and Shiv Kumar Batalvi giving memorable songs like, "Maavan 'te dheean", "Jutti kasuri", "Madhaniyan", "Ehna akhiyan 'ch pavan kiven kajra" and "Ghaman di raat". Also Read: Arlin Upasana: Slaying The Industry With Beauty And Artistry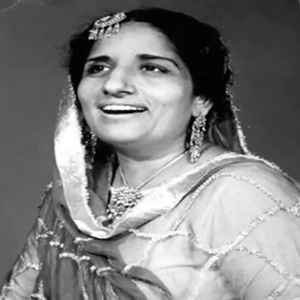 In time her wedding songs, most notably "Lathe di chadar", "Suhe ve cheere waleya" and "Kaala doria", have become an indelible part of the Punjabi culture. Kaur died in New Jersey in 2006 following a prolonged illness. She has been awarded the Sangeet Natak Akademi Award in 1984, and the Padma Shri in 2006.
Well, both these melodious voices have undeniably created immortal songs forever.
---