"Dass Mereya Dilbara Ve, Tu Kehde Arsh Da Tara"
Many GhaintPunjab readers will recollect this song from Rabb Da Radio and images of Tarsem Jassar and Simi Chahal will appear in their minds. But originally this Mohd Rafi and Asha Bhonsle song was from the 80s Punjabi Hit film Sassi Punnu and was picturised on Satish Kaul and Bhavna Bhatt. While a lot has been written about Satish Kaul in the media, but nobody knows about Bhavna Bhatt. Where did she vanish? Is she in Mumbai or has she settled abroad? Some Punjabi cine lovers often ask about her on online forums or certain YouTube channels.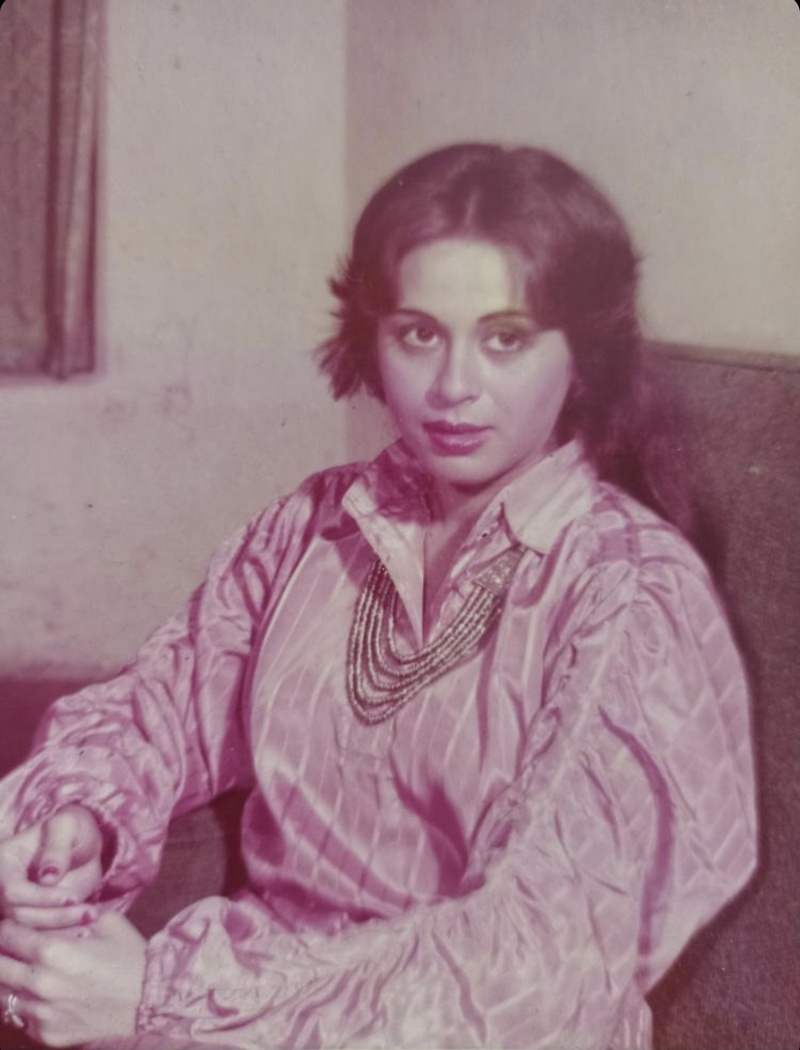 Bhavna Bhatt had left films more than three decades back so initially, she was a little reclusive to talk.
Here's are some excerpts from our special interview with Bhavna Bhatt
She starts modestly, "What is there to talk about me. It's been a long time and it will be difficult to recollect all those memories" The wonderful lady lives in the present moment. So, it took us nearly a year to convince her for an interview, but once she opened up she was a delight to interact with.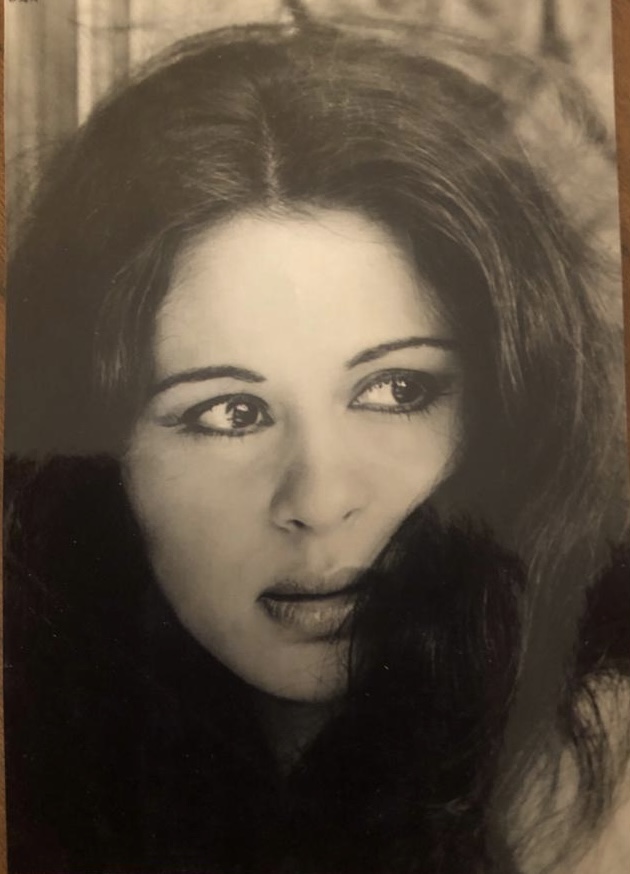 Talking about her early life, she shares, "I was born and brought up in Mumbai. My parents Late Mr. Chandravadan Bhatt and Mrs. Niharika Bhatt were connected to Gujarati Theatre. My father was the first person who had introduced Modern Gujarati theatre with sound and music. He is known as a legend of Gujarati theatre." So, she proudly says that it was natural for her to opt for acting.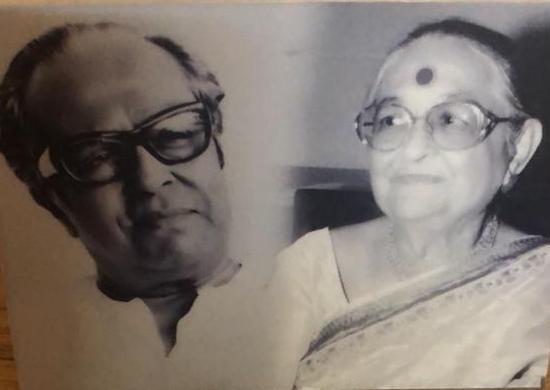 "My love towards theatre and acting was inherited. My first stage performance was in my father's play. I was a young child at that time"
How acting in films happened?
When I was schooling, I had applied for the acting course at Pune Institute but being under-age, I was told to join later. They had kept my screen test which was later seen by Mr. Naresh Kumar (Brother of superstar actor Rajendra Kumar). He then approached me for his film Do Jasoos (1975). I was in college at that time and to pursue a career in films, I left college.
Since both of them share the same surname, upon asking if she is related to Mahesh Bhatt, Bhavna refuses and says, "No, No I am not related to Mahesh Bhatt."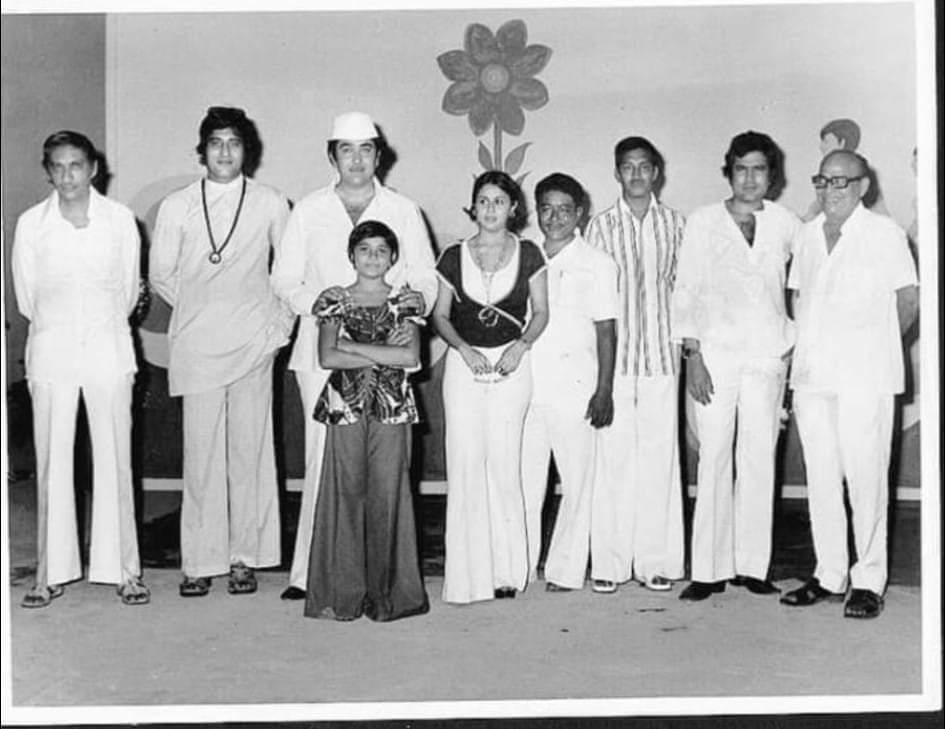 At one point she was working with legendary Raj Kapoor in Do Jasoos and on the other, she was paired opposite his son Rishi Kapoor in Naya Daur, who had just become the nation's heartthrob after Bobby.
How it was like working with Kapoors?
It was a great experience. I learned a lot about acting from the father-son duo. Do Jasoos was a fun film and it was a silver jubilee hit.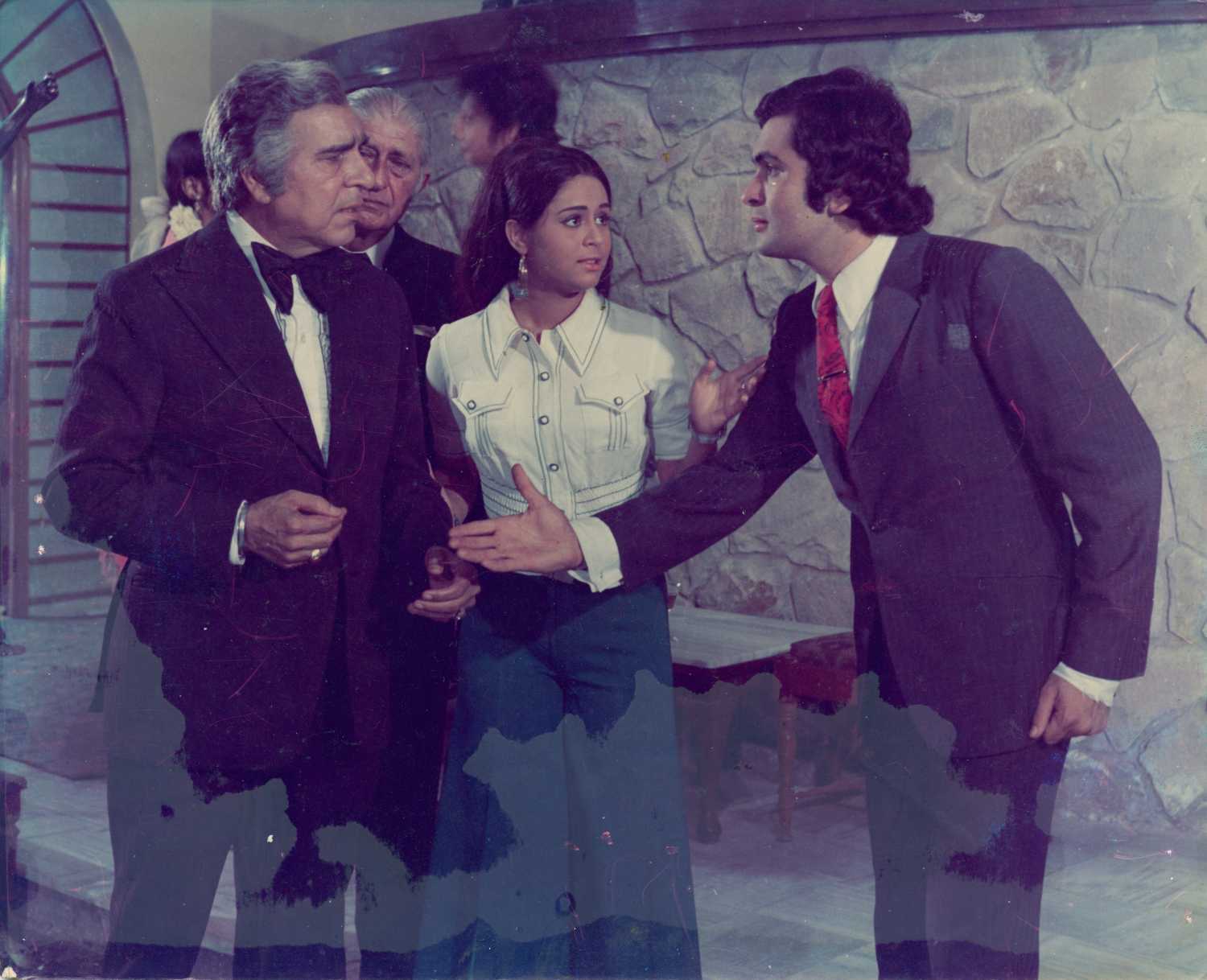 But why could you not capitalize on the film's success?
I had film offers but some got shelved or delayed and the others did not do well.
(Besides that, a marriage which did not work, Naya Daur with Rishi Kapoor got delayed, flopped, and then a car accident.)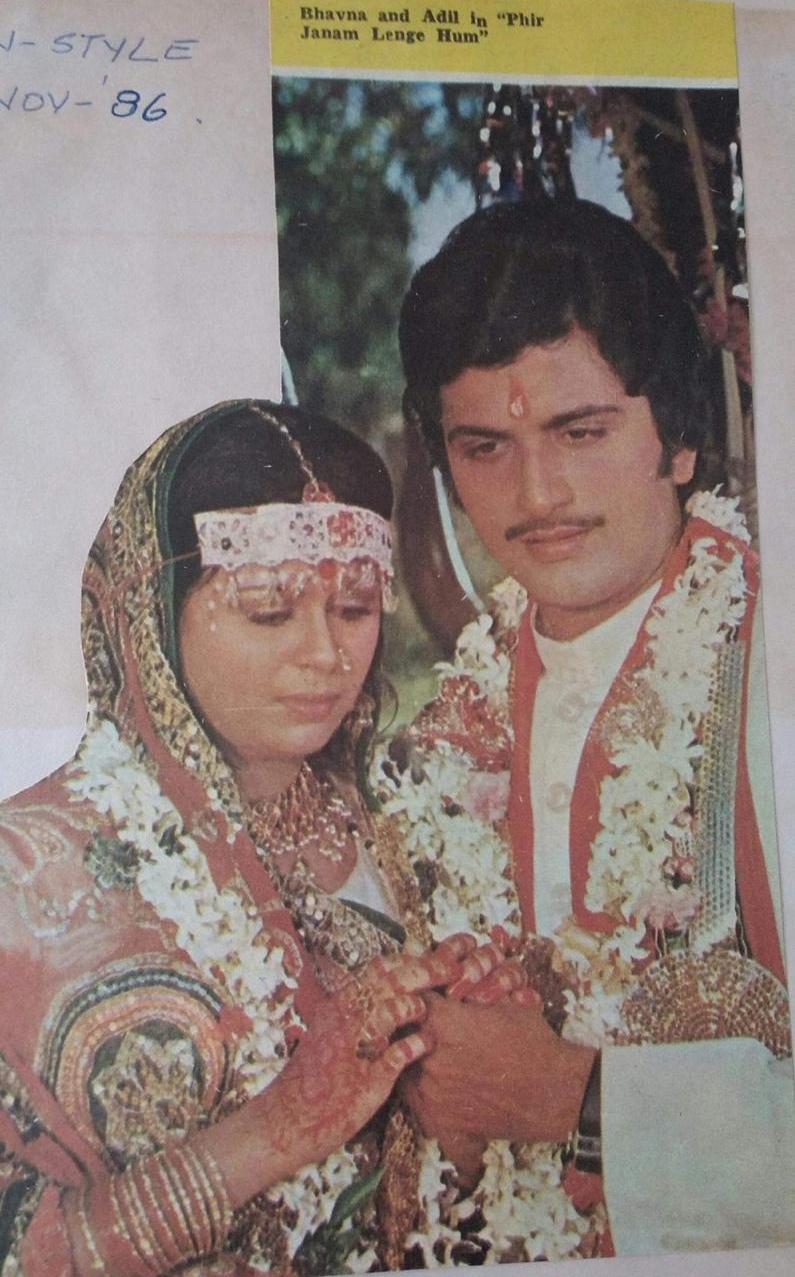 After the car accident, I spent most of the time at home. At first, film offers were coming directly to me. But later, being out of work, I did not want to knock on production houses' door to work in films. It was not an ego but something I was not prepared for.
What made you an overnight sensation in Punjabi films?
I was standing outside my home and Mr. Satish Kaul, who was living in my neighborhood, saw me and came to me. It was our first-ever meeting and he asked me if I was interested in doing a Punjabi film. I felt amazed that all this while I was sitting at home with no film offers. Many actors come to this industry and struggle for years to get work and here I am, suddenly being offered a film, that too outside my home!
I thought to myself, God might have sent this gentleman and I should seriously consider this offer. The next day, Mr. Mohan Bhakri and Satish Kaul came to my home for the film's discussion.
I told them that I have no knowledge of the Punjabi language so they better sign me only if they will be satisfied with my act. The first day of the shoot went well and I became the heroine of Lacchi.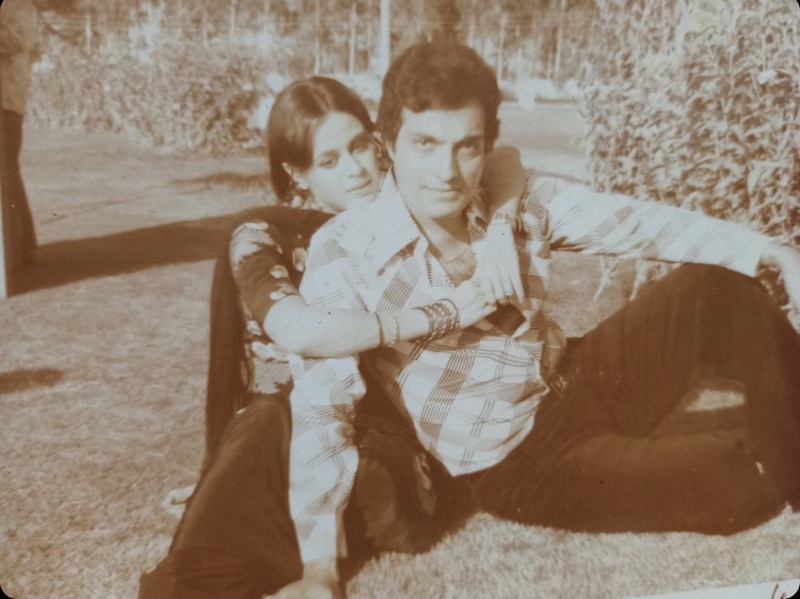 Reminiscing the memories, she says, "I was playing the title role opposite Satish Kaul and Raza Murad."
Even though she did some films in her mother tongue Gujarati including Hindi-Gujarati bilingual Janam Janam Ka Saath, but she was also frequently seen in Punjabi films like Jatt Punjabi, Rano, Chammak Challo, Maujan Dubai Dian, Jeeja Saali, Sassi Punnu, to name a few.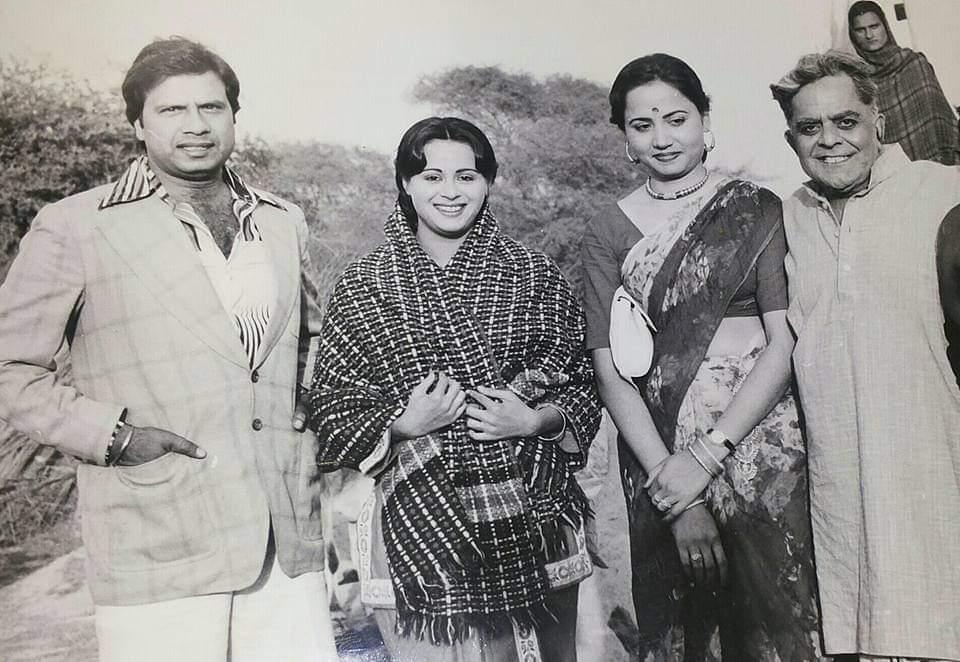 "The whole Bhakri film unit was like family. Later, I teamed up with them on many films," said Bhavna.
Though Bhavna had done a film titled Rano with Veerendra, she was paired with Satish Kaul again in it. We asked her the reason why she was not paired with another superstar of that era - Veerendra and she confessed, "At that time, it was being said there is no point in taking Bhavna, she is always doing Bhakri films. So, at times I was busy or was not approached at all for films of other banners."
How was the overall experience of working in Punjabi films?
I had a great time working in Punjabi films. As I said, the Bhakri Production team was like family. I worked under the direction of Mohan Bhakri, Subhash Bhakri, and Satish Bhakri who are amazing people. The whole team, the cast everyone was so hardworking.
Also, I remember Mehar Mittal Ji was a very cool and down-to-earth person. Even on locations, people who came to watch the shooting were very cooperative.
According to you, what is the difference between Hindi, Gujarati, and Punjabi films?
"Hindi films were being made on large scale, but for regional films, there were very few facilities as compared to today and due to a very limited budget, so was the money paid to us," she laughs.
While she enjoyed the top position in Punjabi films, she was also being panned for her Punjabi pronunciation.
"I know, well, frankly speaking, I never felt bad about the criticism. But above all, being a Gujarati girl, it meant a lot to me to be accepted by the Punjabi film industry and the audience. I will always remain thankful to them," said Bhavna.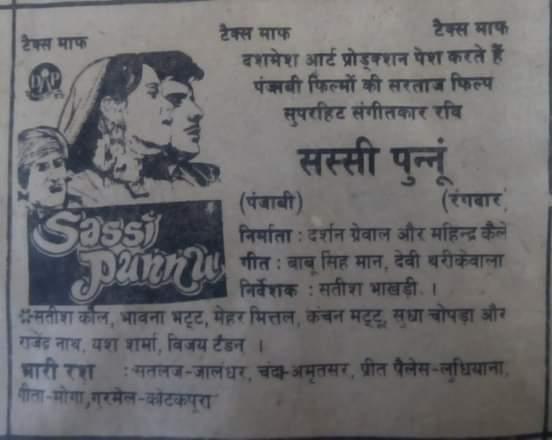 Talking about performances and films she remembers walking barefoot on red hot sand for Sassi Punnu and reveals, "In all my films I tried to give my best but at the end of the day I felt I could have done better. Sassi Punnu was very challenging. Its shoot was in Jaisalmer, Rajasthan. The climax was being shot in scorching heat and I was to walk in the desert barefoot. It was painful but producers had made very good arrangements for everyone. I had a beautiful role in Rano. All my songs in Chammak Challo were choreographed by Late Saroj Khan. It was a great experience working with her as well."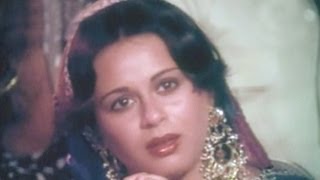 You were doing pretty well in films then why did you quit?
I did not want to quit. But due to an unfortunate situation in Punjab, the film work came to a standstill. The Punjabi film industry lost the talented Actor-Director Veerendra ji. I did some Gujarati plays after that and had offers to act in films but then I went to the United States. My elder sister Mamta lives in Los Angeles. She is the backbone of my life.
How was life in the USA, away from the film world?
It was a new beginning, away from the creative world and a great learning experience. I was doing the job of administrating the front desk office. It was a completely different work profile for me. But my heart was always in India.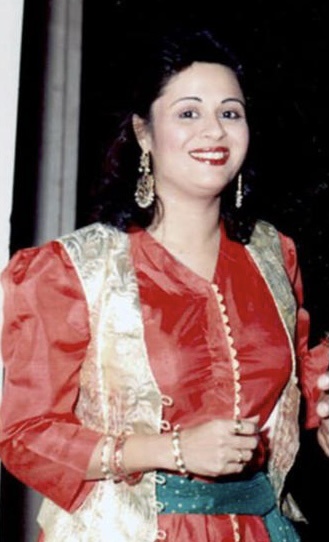 Did you come back to India in the early 90s, why?
Due to the aging factor of my parents or you can say I wanted to spend more quality time with them. So I came back to India. I have not seen God but I see him in my parents.
Where are you based these days?
I am based in Vadodara, Gujarat now.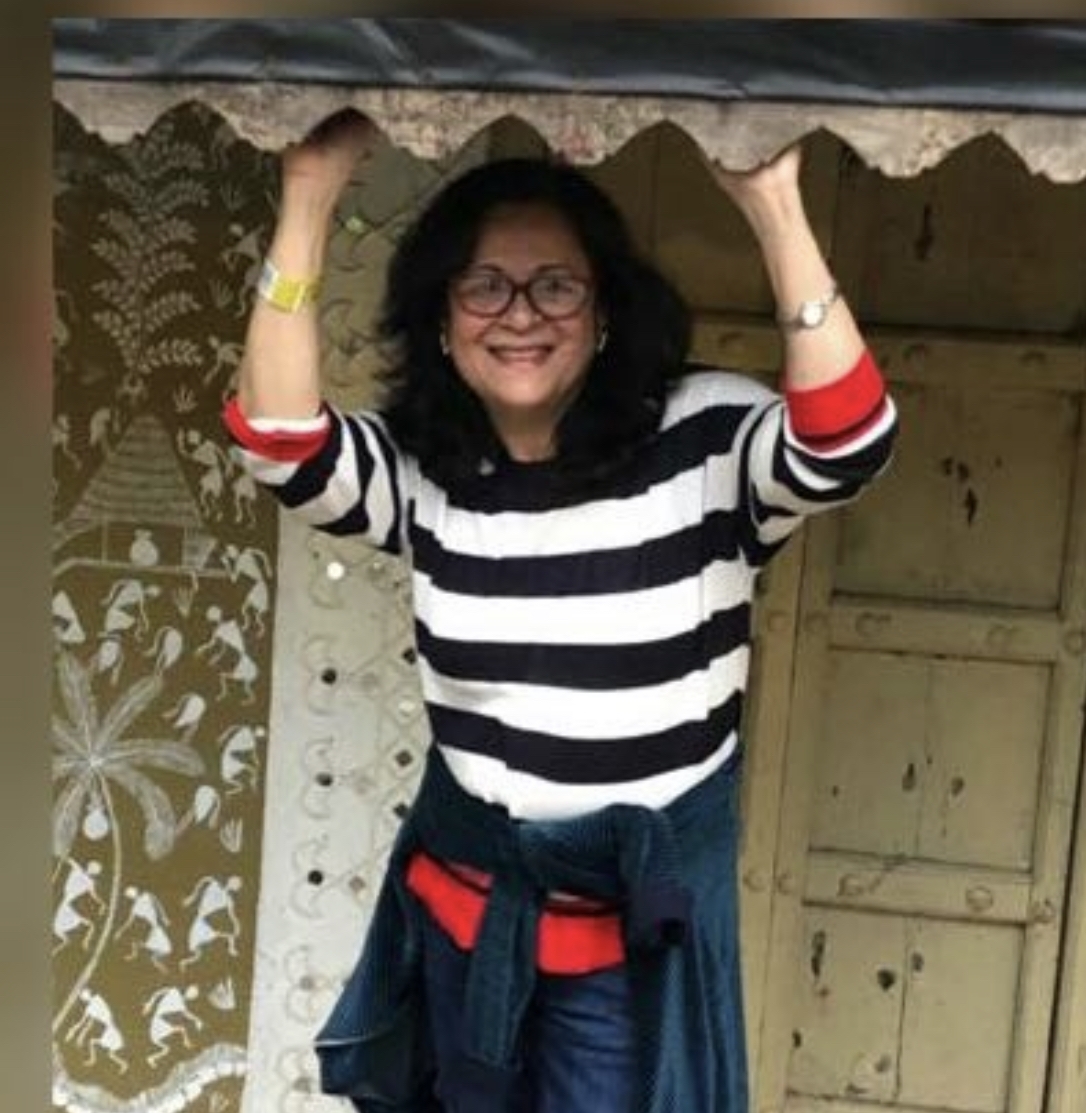 Any plans of making a comeback in the acting field??
"No, for me acting had taken a back seat long ago. I would not like to pursue it again but I do watch films and love Sanjay Leela Bhansali's films in particular," says Bhavna.
She has not seen any recent Punjabi films but is happy about the progress of the industry she was once an integral part of.
Congratulating the Punjabi industry, she said, "It's a great achievement for Punjabi Cinema. As a matter of fact, for any regional cinema to do so well, it's fantastic. So many people get employed due to that."

She last visited Darbar Sahib, Amritsar in 2019 and was surprised to see people still recognised her. "It felt so astonishing when people still recognised me. One does feel happy about it," she smiled.
Are you in touch with any of your co-stars?
Not really, I am in touch with the Bhakri family but not regularly. I talked to Satish Kaul Ji over the phone. It's sad to know what he went through. I pray for his well-being.
So, what are you up to now?
I am leading a retired life. Touchwood, with the blessings of my parents and god, I am doing fine. All is well with me, I am in good shape, healthy and happy.
With a smile on her face, she signs off!
---