Bhagat Ravidas, the great saint, philosopher, social reformer and exponent of the Bhakti movement, was born in Goverdhanpur (Varanasi), U.P in a family of leather trader. He was blessed by Bhagat Ramanand when he was barely five days old.
Bhagat Ravidas Ji was a great saint of medieval age who remained contented with his minimum belongings and resources of livelihood. He preferred to lead a poor man's life. Many kings and queens and other rich people were his disciples but he never expected and accepted any wealthy offers. God deemed it proper to give him a philosopher's stone. One day god, in disguise of a saint, visited his hut and offered him a philosopher's stone with whose touch iron would be converted into gold. The saint asked him to construct a palatial building with money earned with converted gold. Suitable boarding and lodging arrangements could also be made for visiting Sadhus. After listening, he politely refused the offer with the plea that he prefers to be poor and that he would serve the visiting sadhus with his available resources. Even the repeated offers of the philosopher's stone by the godly saint were not accepted by him. At last, the saint thought that he should leave the philosopher's stone in his hut and he could use it later. He requested Bhagat Ji to keep it with him and he would collect it from him on return. Bhagat Guru Ji told him to keep it in a particular place in the hut. The saint came back after 13 months. He asked for philosopher's stone. Guru Ravidas Ji asked him to collect it from the place where he had kept. He had not used it. The saint wondered on his tenacity of non-involvement in worldly wealth. The saint was very happy and took away the philosopher's stone, went out and disappeared. Bhagat Ji has taught us a lesson that one should not be greedy and should work hard for earning livelihood. Also Read: A Famous Tale Of Gurudwara Sri Guru Tegh Bahadur Nauvin Patshahi Of Chota Mirzapur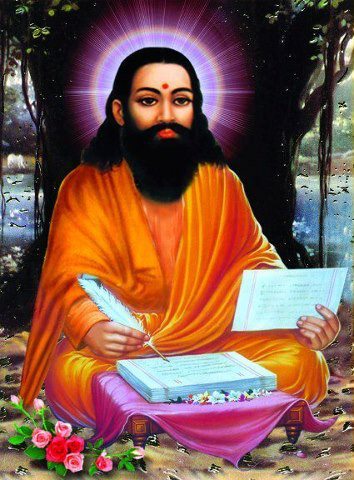 Bhagat Ravidas Ji taught that one is distinguished not by one's caste but by one's actions (karma) and that every person has the right to worship God and read holy texts. He became a model for his fellow beings to overcome the hierarchical barriers of Brahminical social order and to establish Begumpura - a state without fear and sorrows. Bhagat Ravidas Ji elevated the status of the labour by emphasizing on the fact that honest labour is empowering. Also Read: Can A Woman Enter A Gurudwara During Her Menstruation, Asked Someone & Quora Replied!
So, need is to introspect and live life as advocated by our Gurus!
With inputs from Prof. Karamjeet Singh
---