Manya Singh, Miss India 2020 runner up is making headlines for her inspirational story that came to light after her recent win at the Miss India Beauty Pageant, 2020. This beauty pageant was held on February 10, 2021 and the jury comprised of Falguni Shane Peacock, Neha Dhupia, Chitrangada Singh and Pulkit Samrat all of whom decided to crown Manasa Varanasi as Miss India World 2020.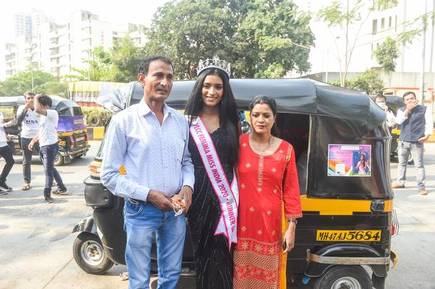 Now, the thing about Manya that is making her victory even more historic is the fact that the beauty queen rode an autorickshaw to drive to her alma matter on Tuesday, her father in the driver's seat and her mother holding her hand sitting at the back. She led the autorickshaw rally for a kilometer's stretch, from the end of Thakur village area to her college, the Thakur College of Science and Commerce. Her inspirational story makes one believe that if you dare to dream then nothing is unachievable. Also Read: Honsla Rakh: Diljit Dosanjh Announces His Next With Sonam Bajwa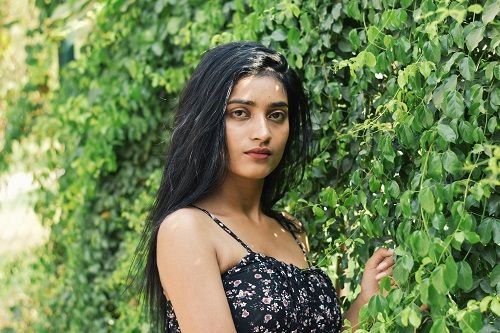 "Today when I was driving the auto, there was this uncontrollable happiness. I was trying hard not to cry. I remembered how I would sometimes drop her to her college. Today, I was taking her with the crown on her head. I feel I've got my life's worth of happiness," her father Omprakash, an autorickshaw driver, told PTI. Also Read: Not Many Know That Diljit Dosanjh's Debut Film The Lion Of Punjab Was The Remake Of A Tamil Film!
Manya also went on to share a heartfelt message on her Instagram account reminiscing her childhood and talking about her journey in becoming Miss India runner up. She has also shown gratitude towards her parents for being so supportive. Also Read: #MeToo: Priya Ramani Acquitted in MJ Akbar Defamation Case
---