Out of all the social media platforms, Twitter happens to be the most unpredictable one! Literally everyday, the platform feed turns into a war zone on various topics and controversies stir up every second.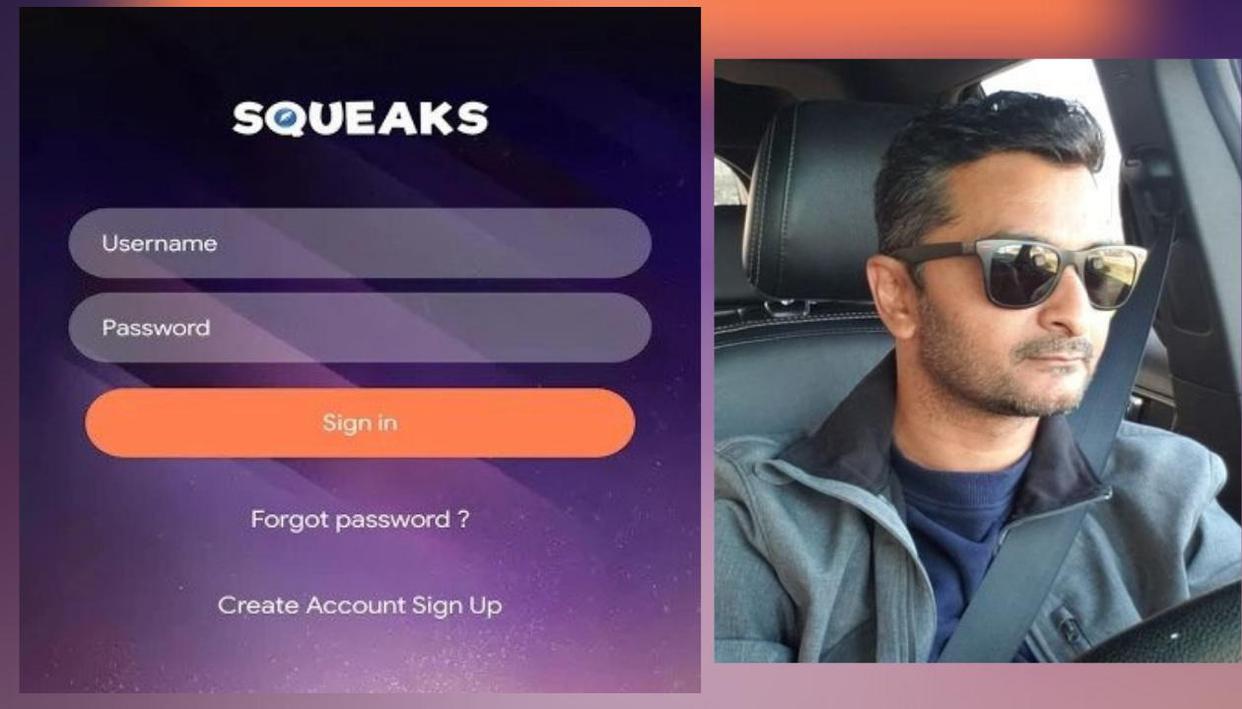 Recently, one such trending controversy is happening with regards to an app called 'Squeaks'.
What is Squeaks and why is it trending?
Twitteratis sense a big scam in making of this app as it allegedly offers free iPhone, Tab, and job opportunities. One of the Twitter users has even alleged that Neel Patel alias Hitesh Patel, Founder and Owner of Squeaks Media, accesses photo galleries of its users and sends them their private pictures to 'shut their mouth'!!
Patel had sent iPhone to non-left celebrities as a mark of 'appreciation' but only a few knew that it was a potential scam that was hidden behind the events.
It all started when on February 15 netizens Nishant Singh and Abhimanyu Rana released a video on YouTube and started a Twitter thread alleging that Patel has been scamming people for more than 15 years. Nishant made a 36-minute-long YouTube video along with Abhimanyu wherein they discussed the alleged scams by Patel. They have also accused him of using his ventures 'Squeaks Media' and 'eGyaan' to cheat people.
Singh is known for making political videos on YouTube whereas Rana is an independent blogger who writes political blogs.
However, the controversy hogged limelight because of the alleged 'iPhone scam' which has been trending on Twitter. According to Singh and Rana, Patel has used his digital venture called NaaradPay to offer iPhone 11 to people at a very cheap price. He offered iPhone, Samsung phones, tablets and other gadgets for free as Diwali gift. The offer was free and accessible to everyone. All they had to do was pay the shipping fee.
With the help of Twitter influencers, he then improved his credibility in the market. However, upon receiving payments from the customers, he allegedly didn't deliver iPhone to anyone. As per Singh and Rana, only a few customers had received the iPhone. It was apparently done to trap people in the iPhone scam.
Also Read: Farmer's Protest '2006' Link- Mega Conspiracy or Mega Fluke?
Nishant and Abhimanyu have also claimed that the lockdown which happened in India in March 2020, was used by Patel as an opportunity wherein he invested lakhs of rupees in charity towards helping people in need. He allegedly turned his image into a successful trader and businessman who does social work. He got in touch with several nationalists including Major Punia and others who believed his stories.
The e-gyaan Scam
Another scam that has been running against Patel is that of egyaan. He had promised to offer classes to people through which he would impart them knowledge about ways of trading in the market. He charged Rs.45,000 from every person. Around 800-900 people joined his classes. When people started to realize that his sessions are not useful and demanded refund, they were allegedly kicked out from the groups. Also Read:
Who is Disha Ravi and Why Is She Arrested?
Amidst all the allegations, Neel Patel in his defence has posted several explanations on Twitter.
---