Bhartiya Kisan Union (BKU) leader Rakesh Tikait addressed a 'Kisan Mahapanchayat' today in Pehowa in Haryana's Kurukshetra district. While addressing the farmers, Tikait said farmers were under debt because of wrong policies of the government. Several strategies and conspiracies are being tried to weaken the protests but we won't let them grab our land. It is going to be a rally of forty lakh tractors and not just four lakh",he added.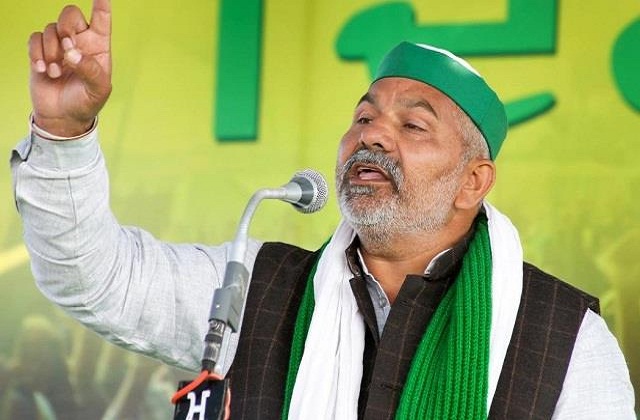 "Kurukshetra is the land of justice and struggle. We have to fight for future generations. Attempts are made to demoralize us. Youth were misguided and taken to Red Fort. The government tried to divide us, but we should stay strong. We all are small farmers," he said while addressing the people in Pehowa.
"There is a need to strengthen the agitation. There is not a single weak link, we will win the fight with dignity" he said. He called upon the youth to strengthen their connection with their land. On the arrest of Deep Sidhu, he said the incident should be probed. Also Read: Shehnaaz Gill Left Her Fans In Splits After Posting This Video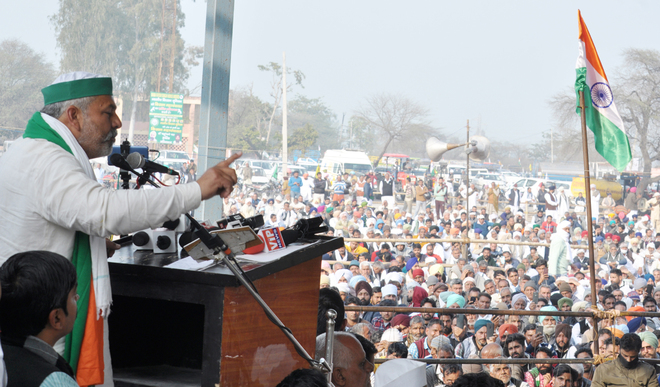 Not just this, over the Prime minister Narendra Modi's 'andolanjeevi' (people regularly involved in agitations) comment, Tikait targeted him and said, "He has never been a part of any protest in his life. In fact, he did the job of breaking the nation. What would he know about Andolanjivis?"
He further added, "If Bhagat Singh was an "andolanjivi", so were they. While criticizing MP's and MLA's, he said that their salaries had increased numerous times but MSP was not increased in the same manner. He has also appealed the farmers to continue the protest. He said, "I appeal to you to continue your support to the protest at the Delhi borders and send support there". Also Read: Veteran Actor, Son of Raj Kapoor Rajiv Kapoor Passes Away At The Age Of 58
---