Bollywood actress Kangana Ranaut has bought four flats in Chandigarh worth around Rs. 4 crores for her siblings and cousins.
Kangana shared the news on her twitter account with her fans. She tweeted, "I want to encourage people to share their wealth with their family…. remember happiness multiplies when it's shared, they are beautiful luxury apartments under construction will be ready in 2023 but I am very fortunate that I could do this for my family." Tanu Weds Manu Return actress belongs to Himachal however before moving to Mumbai, she had spent some of her formative years in Chandigarh. Also Read: A Famous Story Of Guru Nanak Dev Ji When He Visited The Holy Land Of Mathura
People might criticize her for giving her bold opinions and views because of which she ends up landing herself in a controversy but she has always been a support system for her kins. Earlier also Kangana had hosted a grand destination wedding for her brother Aksht Ranaut in Udaipur. The pictures and videos from the wedding left netizens in the awe of arrangements. Also Read: Kapil Sharma Welcomes Baby Boy, Anushka Names Daughter Vamika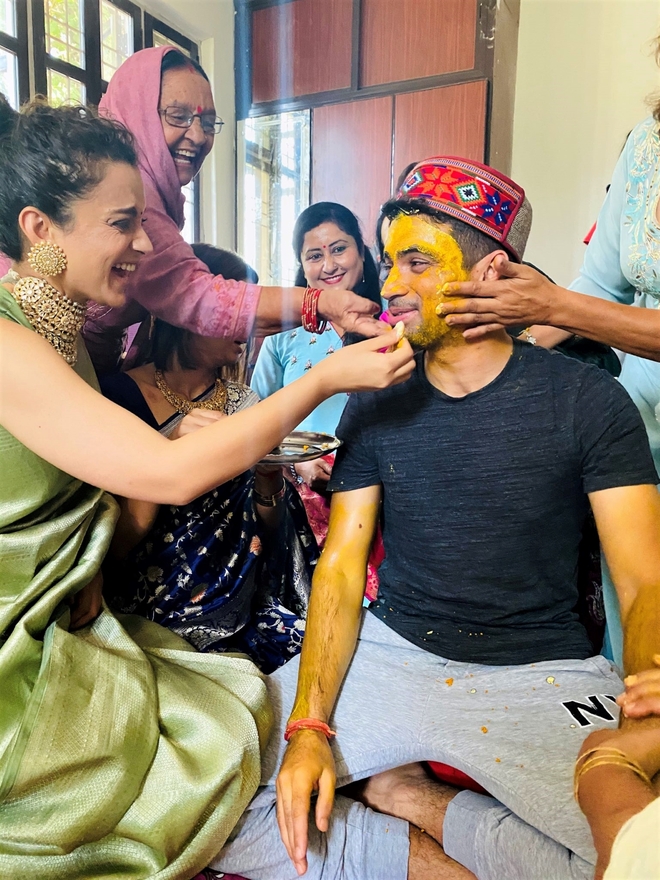 Nonetheless, she had also decorated her sister Rangoli's house in Manali perfectly playing interior decorator for her. Rangoli went on to share the pictures also later on social media. Not to forget, Kangana had also got done her sister's surgery done after she survived the acid attack. Also Read: Do You Know How Sardool Sikander Proposed His Wife?
---