Imagine you become an actor and get your debut movie alongside a superstar. Finally, the release day of your movie arrives and you invite all your friends, relatives and neighbours for the first show. All of them including you are pumped up to see you on the 70mm screen for the first time.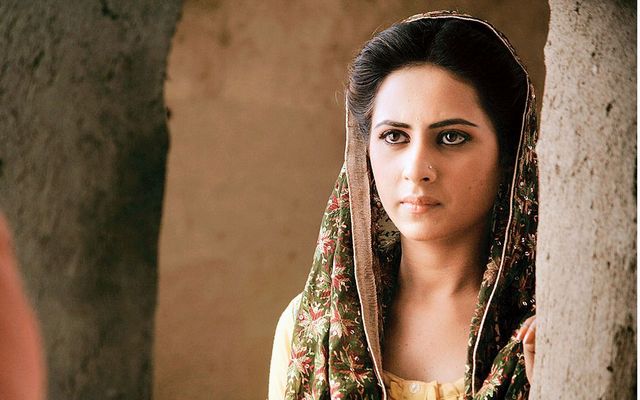 All of a sudden something unusual happens that blows everyone's mind. They find you nowhere in the movie for the entire first half. Whereas, you, who have made tall claims about your sequences and shots in the movie earlier, now have absolutely no clue about anything. Then suddenly you start receiving intimidating gazes from everyone.
Well, whatever you have read right now is not a fragment of our imagination. But these are the minutes of an actual instance that happened almost 5 years ago. Back in 2015, when Sargun Mehta was making her debut in the Punjabi cine arena, it was a special occasion not just for her but also for her family. Also Read: It's Confirmed! Ameesha Patel Will Mark Her Punjabi Film Debut With 'Fauji Band'
This was so because Punjabi movies were always on her 'to-do list' but besides everything, she was making her debut alongside Amrinder Gill. Also Read: Veteran Actress Jayaprada To Mark Her Pollywood Debut, Raj Babbar His Comeback In Bhoot Uncle Tusi Great Ho!
Nevertheless, when 'Angrej' finally reached theatres, Sargun's brother took along almost 50 relatives and friends for the show. When the movie started their excitement was at the peak. But soon this excitement got transformed into irritation as Sargun appeared nowhere in the movie for the entire half. Also Read: Kandu Khera, Karu Nabeda: Amberdeep Singh Announces His Next!
His brother started giving her intimidating looks out of nervousness. However, everyone including Sargun took a big sigh of relief when 'Dhann Kaur' finally entered the frame. Although Sargun had just 12 shots in the entire movie. Overall her impact can be gauged by 'Dhann Kaur's popularity. Also Read: Mann Vs Khan: Binnu Dhillon & Navneet Kaur To Lead This Pankaj Batra Film
---