"People take wellbeing to be only related to good physical health, but what is being ignored the most in society is emotional and spiritual wellbeing. We still consider mental health as a taboo and a social stigma. This needs to change and each one of us should make a conscious decision to give as much importance to mental health as we are giving to physical wellbeing in the COVID era." says wellness and spiritual coach, Madhu Pandit.
Madhu Pandit who is running a wellness center 'Inner Wellness' in Chandigarh and has been talking about the importance of mental health and spiritual wellbeing informed that she has started organising webinars and online meetings to spread awareness on the issue of mental wellbeing.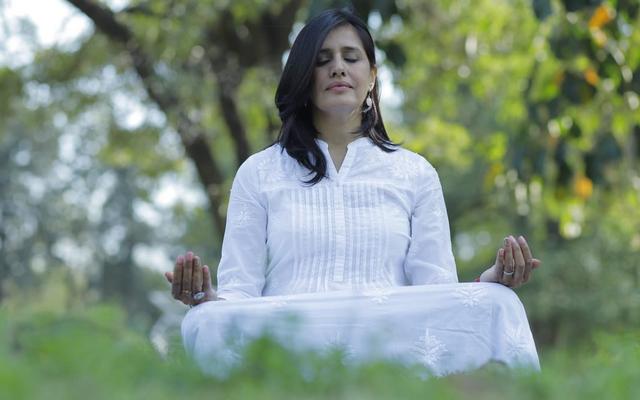 Adds Madhu, "Though we are living in a modern age people are still very ignorant and discriminative when it comes to mental health. This has ignited me to hold an online campaign. I have planned specialised sessions and will be organising one session each month for the next 3 months."
Madhu even before announcing this special 3-month campaign has been conducting free online classes on mental health, which have benefited hundreds of people to deal with stress during the grim situation of the pandemic. Also Read: Health Blog : Drinking Water Empty Stomach Has These 8 Amazing Benefits!
Madhu will be sharing her experience & expertise to deal with the unprecedented situation of the COVID-19 pandemic which has negatively impacted the financial situation of individuals & families and created a social void. These in turn have exacerbated mental stress. The sessions will be very informative and are bound to generate hope for a much better future. Also Read: Some Interesting Facts About Chandigarh You'd Love to Know
Madhu adds, "There is a dire need for 'social media detoxification' for good mental health. People are losing human connections with each other due to the over-usage of electronic gadgets and they are spending most of the time in a virtual world. This is wreaking havoc on people's emotional health and making them vulnerable."
To counter the mental health challenges in this pandemic, Madhu recommends that everyone should spend some time with their own self because if people are mentally strong they can help others. Also Read: National Crush Of India Rashmika Mandanna Is Shooting In Chandigarh!
Sums up Madhu, "I recommend that people undertake meditation, use the power of mantras and do pranayama, which will help elevate their mental and emotional strength, which will help them tackle the difficult situation."
---