Veteran Punjabi singer K Deep has passed away after ailing for more than 10 months. A legendary singer of the golden era of Punjabi music, K Deep was born on 10 December 1940 in Burma. His native village is Aitiana, Ludhiana. His parents wanted him to become an army officer or engineer and he did pursue his studies in engineering, but side by side he used to love writing songs.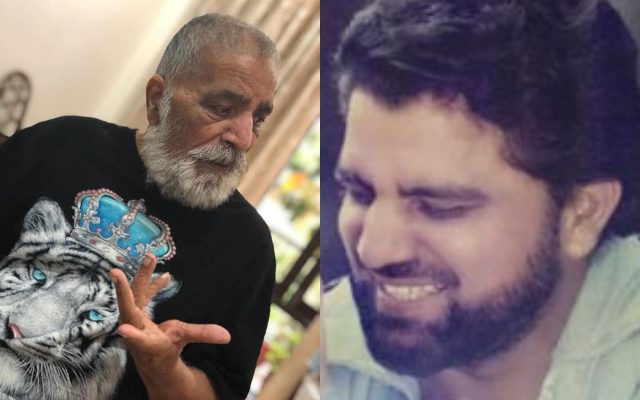 K Deep's daughter Billy Kaur had posted a social media update on 20th October informing his fans about his condition. She quoted, "K. Deep my father, the one and only, a living legend, a beautiful man with a beautiful soul, has been fighting his injuries past 10 months, recently his kidneys have given up and he is breathing his last, my utmost thanks to his fans who have been with me through this process. And I request you all to ardaas for him.
His 80 years of the journey have been fabulous with his wife Jagmohan Kaur. And of course, he was and is full of life. love Billy Kaur"
The news about his death has just gone viral on social media.
After a short stint as lyricist for other singers, K Deep took up singing as his profession. He met his soulmate, Jagmohan Kaur, at one of the cultural events. Both got married in the year 1969. They went on to record a couple of duets and solo Punjabi songs, out of which most popular ones were Mera Bada Karara Poodna, Mere Naal Chal Cineme, Hum Chade Waqt Ko Fade and many more.
K Deep was one of the first Punjabi singers who had recorded the songs written by Shiv Kumar Batalvi.
He is a rare Punjabi artist who found fame not only as a singer and lyricist but also as a comic artist. He and Jagmohan Kaur got huge popularity with their comical characters Posti and Mayi Mohno. Both did musical tours in many countries.
(Also Read: Post Independence Punjabi Cinema Took 22 Years To Witness A Blockbuster!)
Sometime back it was reported that he had an estranged relationship with his son but his daughter Billy Kaur has always been by his side. She would keep updating his fans about her parents' career, the high points in their life, and more, on her social media page.
K Deep had also acted in a 70s Punjabi film Mele Mitran De. He also did playback singing for films such as Daaj, Mele Mitran De, Santo Banto, and more. He had sung mainly for the character of Mehar Mittal. It must be mentioned that Jagmohan Kaur passed away in the year 1997.
---