Lights Camera Action, there is a lot more than these three words that a director does. Most of the directors of the film industry have started their careers as Assistant Directors or ranks even below these.
One of the popular Directors of the Punjabi industry, Navaniat Singh, has delivered many box office winners in his filmography but many might be unaware that a lot of today's Punjabi film directors have assisted him on his film sets.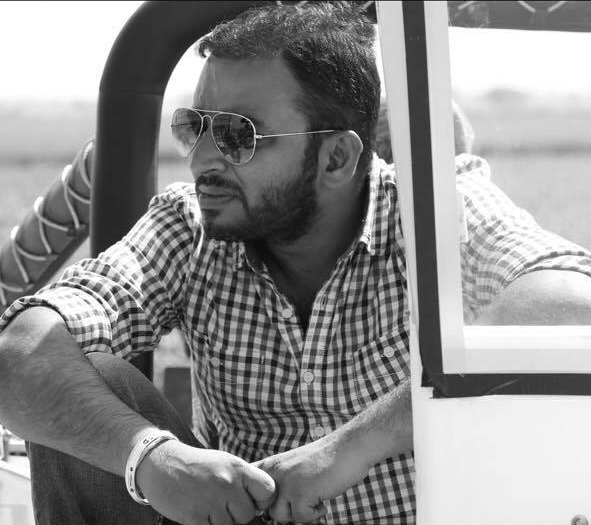 His father Harmeet Singh is a well-known cinematographer but this did not mean it was an easy-going for Navaniat. After a film appreciation course from Pune Film Institute, Singh was soon working as an AD on the sets of Yashraj's Mohabbatein where he found a mentor in Manmohan Singh.
After working under him for Jee Aayan Nu, Assan Nu Maan Watnan Da, and Yaaran Naal Baharan, Navaniat decided to take his next big step as an independent director.
"I was very tensed about revealing this to Mann Ji. It was funny as I felt like a girl who is to disclose about her lover to her parents, the trembling was of a similar kind. Mann ji said that I should convince myself first and when I am sure about this next step then no one, neither he nor my father would need any convincing."
Also Read: Punjabi Movies Where Male Actors Played A Female Role And Nailed It!
Subsequently, Navaniat's debut film Tera Mera Ki Rishta turned out to be a big hit, and many more followed after that. It can be a challenge for an assistant turned director to present his films differently from his mentor's films or to avoid the same kind of treatment. ln Navaniat's case, he had directed many genres including romance, comedy, social as well as political, but he wasn't typecasted as a one kinda film director.
Many of his assistants have become known directors in today's times. Mandeep Kumar was one of his first assistants and one can feel Navaniat's style in Mandeep's filmmaking.
"I think it's because he was assisting in my initial films when Punjabi Cinema was going through a testing phase. He witnessed the growth of Punjabi Cinema with me, so I think this could be the reason for similarities in some subjects," opined Navaniat.
Praveen Kumar had directed the Channkata video series for Jaswinder Bhalla and is coming up with the film 'Ni Main Sass Kuttni' as a director.
"He is a senior to me. I think he lacked behind in marketing himself. But he is very dedicated to his work. Amit Parashar is from theatre background and knows how to extract performances from his actors"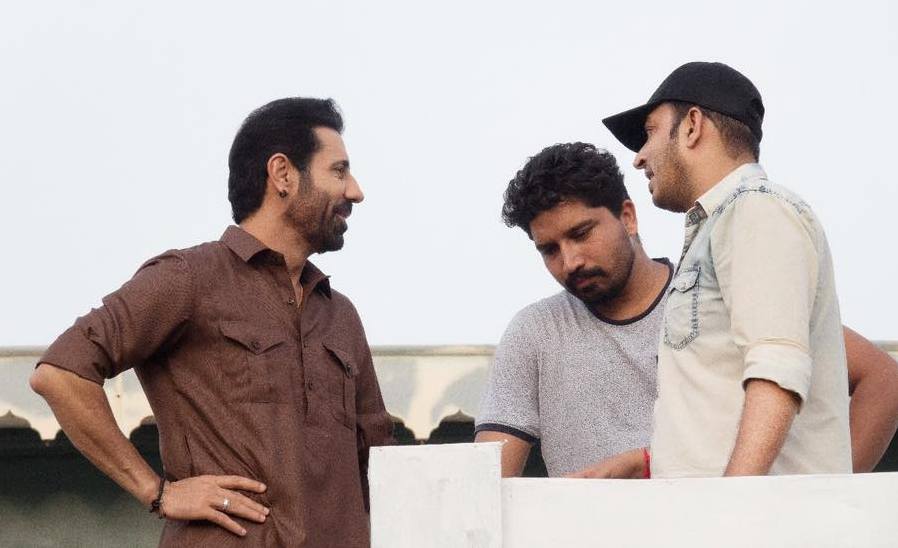 Talking about Amarjit Singh Saron, Navaniat says, "He is a writer first and then a director. One might fear venturing into film production with a debutante director but Binnu Dhillon went ahead with Kala Shah Kala with him and that speaks a lot about Amarjit's talent."
"Taran (Taranvir Singh Jagpal) is a god-fearing person and it reflects in his films too. Manav Shah is very talented. I have not seen many Punjabi films on the backdrop of college politics and Manav did such an amazing job as the director of Sikander 2."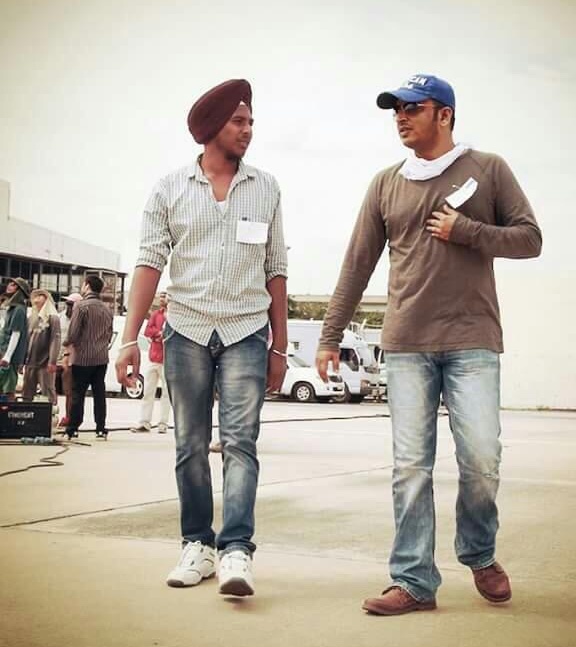 Is Manmohan Singh still in touch with you or does he reach out to you during your film releases?
"Always...he always calls me after the release of my films and tells me what he liked or disliked in my films," said Navaniat.
In that case, do you too reach out to your assistant turned directors on their releases?
"Yes, they are just a call away!" exclaimed Singh.
Some filmmakers prefer to have permanent assistants with them rather than hiring new talent. Did you ever try to stop someone from leaving your team? Any insecurities?
"No...In fact, I encourage them to learn fast and make movies. As a matter of fact, why would he become an assistant director in the first place..it's obvious that he plans to become a director. So, why should he be stopped from pursuing his dreams? There is nothing like insecurity in my case. Dheeraj(Rattan) had worked with most of them as a writer, I always have an idea what their films are all about. They know that I am always there for them and I know they will always be there for me too, " stated Navaniat.
Also Read: Here's The List Of Top 7 Highest Rated Punjabi Movies Of All Time!
While a lot is talked about rivalry and competition between film production houses, contemporary actors, and singers, this film cycle or circle which gives new talent and further plays a huge role in the growth of the film industry, has been largely ignored. Please share your take on this.
"Anyone working as an assistant director must look beyond the work they are doing or are required to do. An assistant director is not only about checking scene numbers, they must also get involved in other things and observe the points about filmmaking. This will help them in taking their next big steps in life, " concluded Singh with a smile.
Many might see a film assistant's job as a peanut job but look at the names mentioned above. If they can make it to full-fledged filmmakers from first or second unit assistants then anyone with will and passion can make it happen. All you need is the right zeal!
---