Ludhiana is going to have an exclusive drive-in movie watching experience soon. During the time when the government has allowed cinemas across the nation to start operating again, there are strong opinions that the theatres will not be able to attract a lot of crowds, thanks to the ongoing scare of the pandemic. However, Starlite Drive-In Cinemas has a solution to this problem.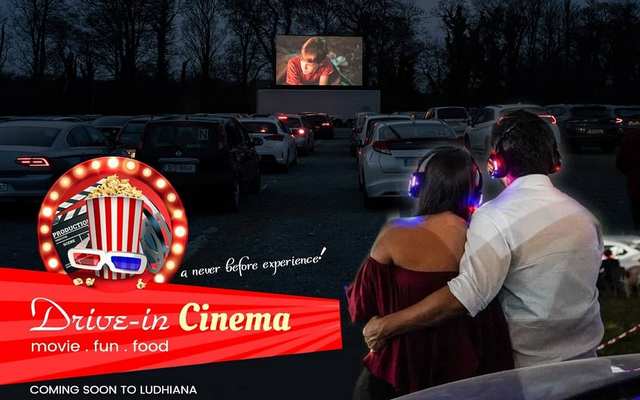 Starlite is a drive-in cinema where one is required to simply park their car in an open space and watch the movie on a big screen with a powerful sound system. It's the third drive-in cinema in India and the first in North India. The other two are based in Gujarat and Vishakhapatnam.
"Starlite is the first outdoor drive-in cinema in the North reign of the country. It can accommodate 84 cars. Families can watch the movie while sitting in the car with social distancing. Food can be ordered through an app and one will not need to step out of the car. The live kitchen will be there with food & drinks, "shared the spokesperson of Starlite Cinemas.
Also Read: Baraati Furr: Ranjit Bawa Announces New Film, Says "Its Time To Do Some Good Work"
He further added, "Spread across 2.5 acres of land, the cinema has a screen size of 74 by 32 feet, the biggest in Asia. The projector has been imported from Belgium. Movie's sound can be heard in the car's music system by Bluetooth."
It is going to open in the posh area of Ludhiana-South City and will be easily accessible. Starlite promises it to be a complete family affair with many surprises in the hold.
Now isn't that exciting?
---