Terian Mohabbtaan Ne Maar Sutteya, a new Punjabi movie has been announced for release in 2021. Actor Lakhwinder Kandola, popularly known as Rabbi Kandola, will be seen playing the lead role with the same name.
Sharing the announcement poster of the film, Rabbi quoted, "ਕੁਝ ਕਹਾਣੀਆਂ ਮੇਰੇ ਦਿਲ ਦੇ ਬਹੁਤ ਕਰੀਬ ਨੇ.. ਓਹਨਾ ਵਿੱਚੋਂ ਇੱਕ ਤੁਹਾਡੇ ਲਈ ਲੇ ਕੇ ਆ ਰਹੇ ਹਾਂ.. #2021"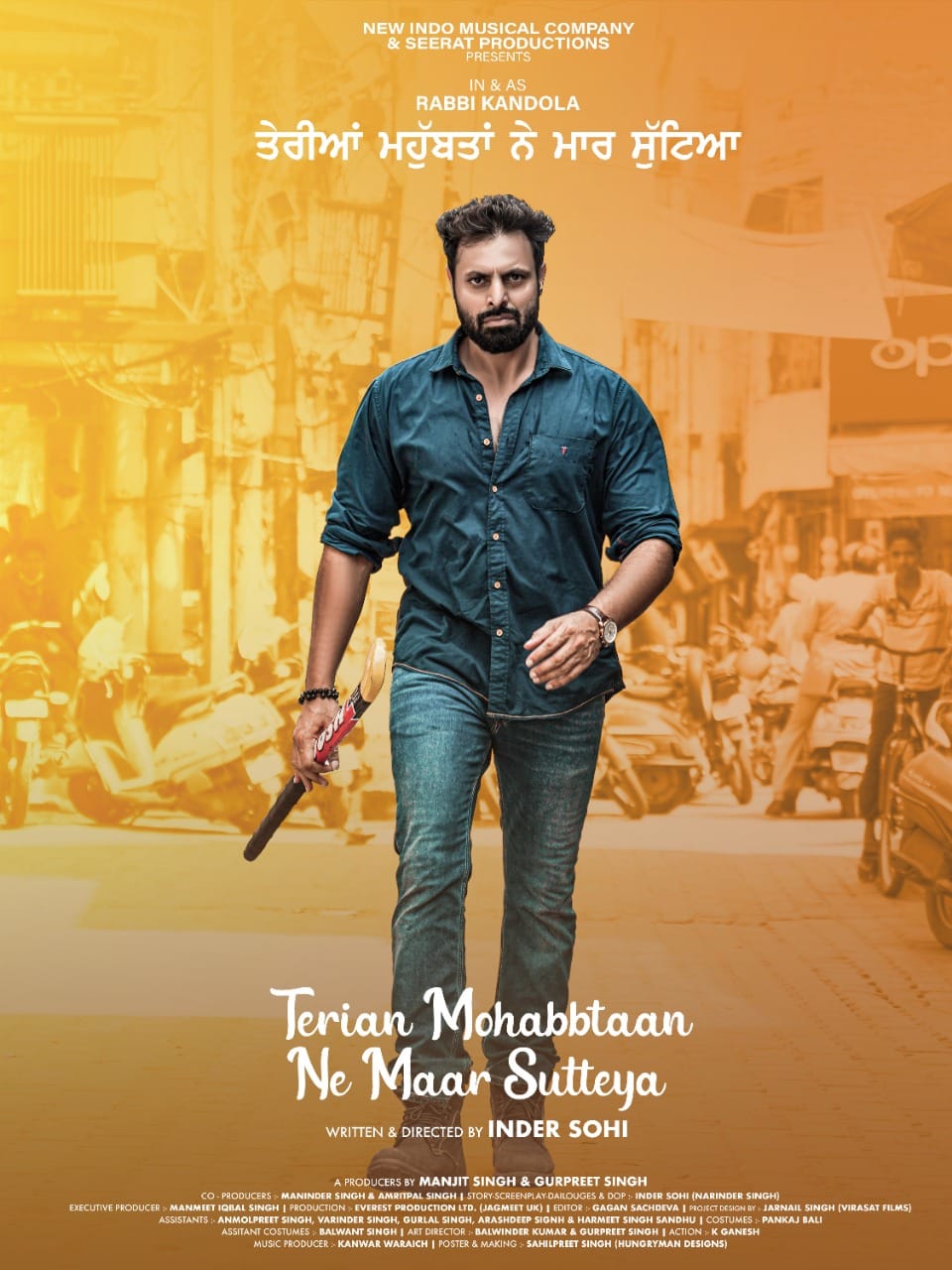 The film is written and directed by Inder Sohi and produced by Manjit Singh and Gurpreet Singh. The music of the film will be done by Kanwar Waraich. Terian Mohabbtaan Ne Maar Sutteya will release under the banners of New Indo Musical Company and Seerat Productions.
Also Read: Lakhwinder Kandola Shares Exclusive Insights On Mitti Completing 10 Years!
For now, the team has shared no further details about the leading lady and the supporting cast. Talking about the genre, it looks like a romantic action film. The poster shows an angry hero in a market space, ready for some action.
Rabbi Kandola was last seen in Hema Malini's debut Punjabi production Mitti - Virasat Babbran Di.
---