A new Punjabi film titled 'Lekh' has been announced by Golden Star Malkit Singh on his social media account, the poster of which was released during a press conference in England. The film will mark the comeback of Malkit Singh on the big screen after quite a long gap.
Produced by Daljit Singh, Written & Directed by Ricky Chauhan, Lekh will star Malkit Singh as the lead actor. The film will be entirely shot in England and the entire cast, crew and supporting actors will all be from there itself.
According to Singh, Lekh will be the first-ever Punjabi film to have been produced and shot in England with the cast from there as well. He even said that this is a gift for those who have been consistently asking him about his comeback to Punjabi Cinema.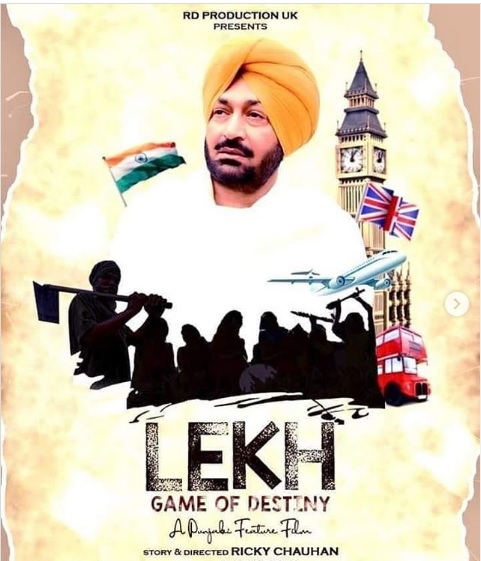 Sharing the announcement on his social media page, Malkit Singh quoted, "Thuhade sabb de pyaar or duawa naal asi Jald Film Le ke aa Rahe aa #LEKH..
Malkit Singh GoldenStar
Directed By : Ricky Chauhan
Producer : Daljit Singh
RD Production UK"
Also read: Yaarian Dildariyan: New Punjabi Film Announced For 2021, Virat Kapur & Japji Khaira To Lead
For those who remember, last year in December, the same title was announced by Jagdeep Sidhu for a film that was a rumoured sequel to Qismat. Initially announced as Qismat 2, the film starring Ammy Virk and Sargun Mehta was finally re-named as Lekh.
So, now..is this going to create a conflict or will the makers find a solution to this 'same title' films.
Talking about subjects, Malkit Singh's 'Lekh' is about a man's journey from rural Punjab to England. How he emerges as a success is probably what the film holds, as the poster quotes "Game Of Destiny". On the other hand, Jagdeep's 'Lekh' is supposedly a romantic saga.
---
More Article..
---