A new Punjabi film titled Yaarian Dildariyan has just been announced on social media. The announcement poster shares quite many details about the film. Actor Virat Kapur will be seen as the lead face in the film, which happens to be his debut project in Pollywood as the lead. Actress Japji Khaira will be seen as the leading lady.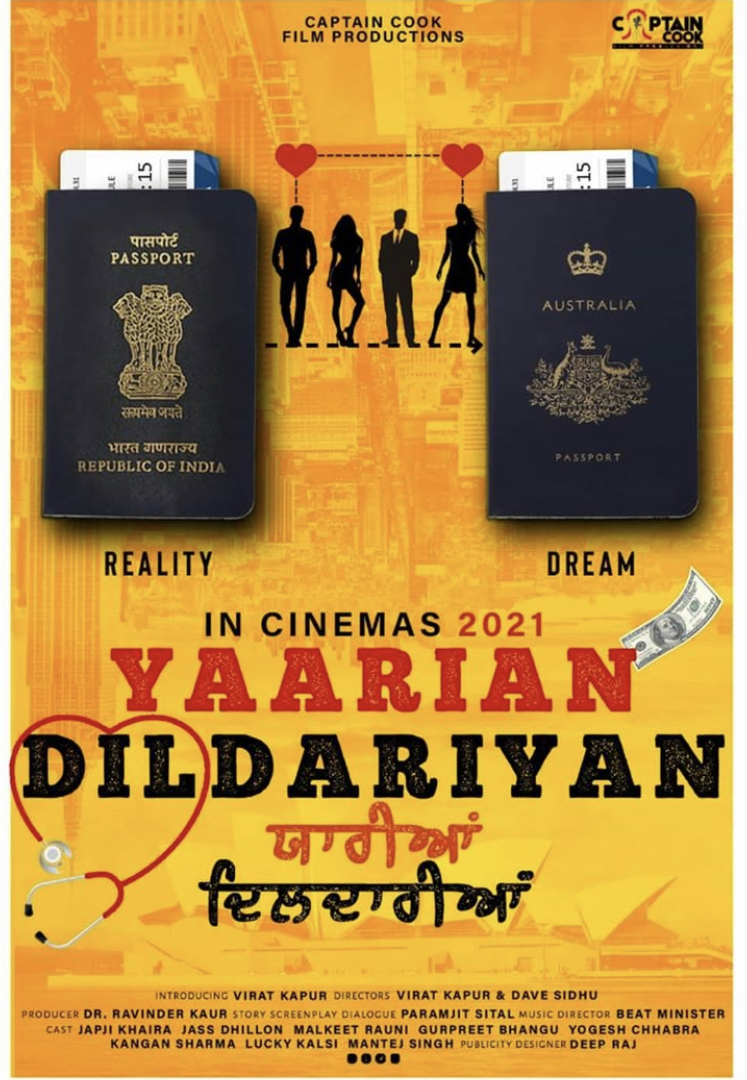 Evident from the poster, the film is based on a cross country romance where a young guy from India falls for a rather older woman from Australia. Well, it could be for immigration as the passports say 'Reality' and 'Dream' but that's for time to tell.
Also Read:Bhoot Ji: Binnu Dhillon All Set to Lead In This Smeep Kang Comedy!
Talking about the starcast, Yaarian Dildariyan stars Virat Kapur, Japji Khaira, Jass Dhillon, Malkeet Rauni, Gurpreet Bhangu, Yogesh Chhabra, Kangan Sharma, Lucky Kalsi, Mantej Singh, and more. The film will be directed by Virat Kapur himself along with Dave Sidhu. The producer is Dr. Ravinder Kaur and the story, screenplay and dialogues are by Paramjit Sital. The music of the film will be given by Beat Minister.
Yaarian Dildariyan will be released under the banner of Captain Cook Productions in the year 2021.
---