The infamous 'Kaale Kachhewale' gang has reportedly killed cricketer Suresh Raina's uncle and injured other family members in Pathankot. It is believed that the gang came to their residence with an intention of burglary in the dead of the night on August 19.
It was formally announced that Chennai Super Kings (CSK) all-rounder Suresh Raina heading back to India on Saturday, August 28, due to personal reasons. It has now been confirmed that it is due to an attack on the cricketer's family members in Pathankot.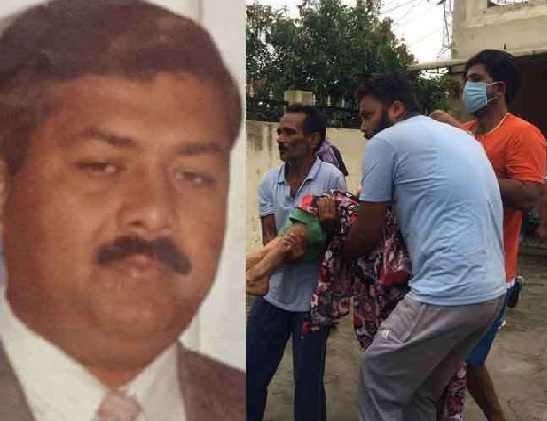 As he is set to miss the entire IPL 2020 edition, in the UAE, many have been speculating the reason for his sudden departure back to India.
As per reports, one of the relatives is in critical condition while his uncle has died after a midnight attack in their Pathankot's Thariyal village. Reportedly, the attack occurred on the night of August 19 when the family was sleeping on the terrace of their residence. Just then, the unidentified assailants attacked them with lethal weapons.
It is believed that Asha Devi, sister of Raina's father, is in critical condition and fighting hard for survival. On the other hand, his uncle, identified as 58-year-old Ashok Kumar, succumbed to death. The former Indian cricketer's cousins, 32-year-old Kaushal Kumar and 24-year-old Apin Kumar have also attained injuries during the violent attack.
Also Read: Hot Update: MS Dhoni, Suresh Raina Retire From International Cricket
Earlier, CSK CEO KS Viswanathan was quoted as saying in the tweet posted by the franchise, "Suresh Raina has returned to India for personal reasons and will be unavailable for the remainder of the IPL season. Chennai Super Kings offers complete support to Suresh and his family during this time."
Meanwhile, the police have paced their investigation after getting to know that the victims are the close relatives of Suresh Raina. A team of police and forensic experts have collected evidence from the spot. The police also took help from the dog squad to identify the attackers but failed to get any clue. According to news agency PTI, the attackers were reportedly from the notorious 'Kaale Kachhewala' gang and came with the intentions of robbery.
Alas! Punjabi industry is actually making a film with this title.
---