There was a lull in the Punjabi film industry after the assassination of actor-director Veerendra. There was a dearth of leading male actors as well. Gurdas Maan was busy with his singing shows and would accept only one acting offer in a year. Raj Babbar would also find it difficult to give dates for Punjabi films out of his busy schedule of Hindi films.
The Punjabi film industry thus was in need of leading heroes badly.
Guggu Gill's brother, Davinder Singh Gill had already ventured into film production with an all-time blockbuster 'Putt Jattan De' (Ravinder Ravi assisted in the film). He then produced another Punjabi-Haryanvi bilingual titled 'Gabhroo Punjab Da/Chora Haryane Ka'. It was the official debut film of Guggu Gill, but he was in a negative role in the film.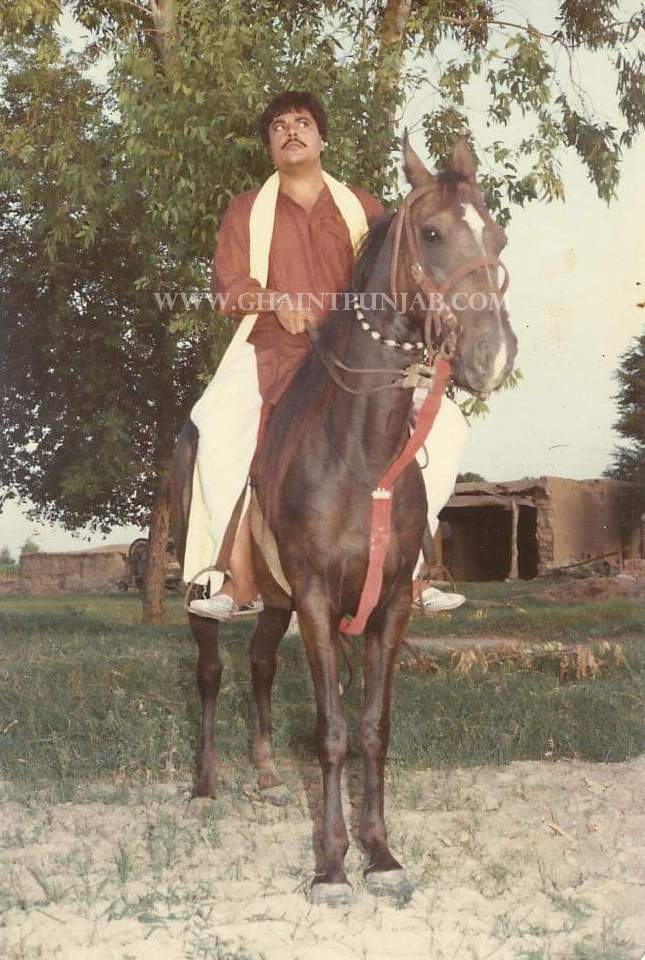 So, how did the switch to leading hero roles happen? We spoke to its Director Ravinder Ravi to get exclusive details about the film.
He said, "While we were shooting for 'Gabhroo Punjab Da', everyone was impressed with the personality of Guggu Gill. Some even suggested that he should be launched in heroic roles. That's how 'Anakh Jattan Di's' concept materialised."
The film had Daljit Kaur, Guggu Gill, Yograj Singh, Surinder Shinda, Palwinder Dhami, Sharandeep, Darshan Rahi, Surinder Walia, Ved Goswami, Sangeeta Mehta, Shalu, Surinder Rihal, Harmel Singh Sidhu, Ashok Tangri, Jatinder Jeetu, and Mehar Mittal among others.
Besides those, Dilshad Akhtar, Surjit Bindrakhia and Neena Sindhu were seen in special appearances in songs.
The film was produced by Davinder Singh Gill and Iqbal Dhillon. It was also one of the first films which presented Guggu Gill and Yograj Singh as rivals, the fact was capitalised in other films later.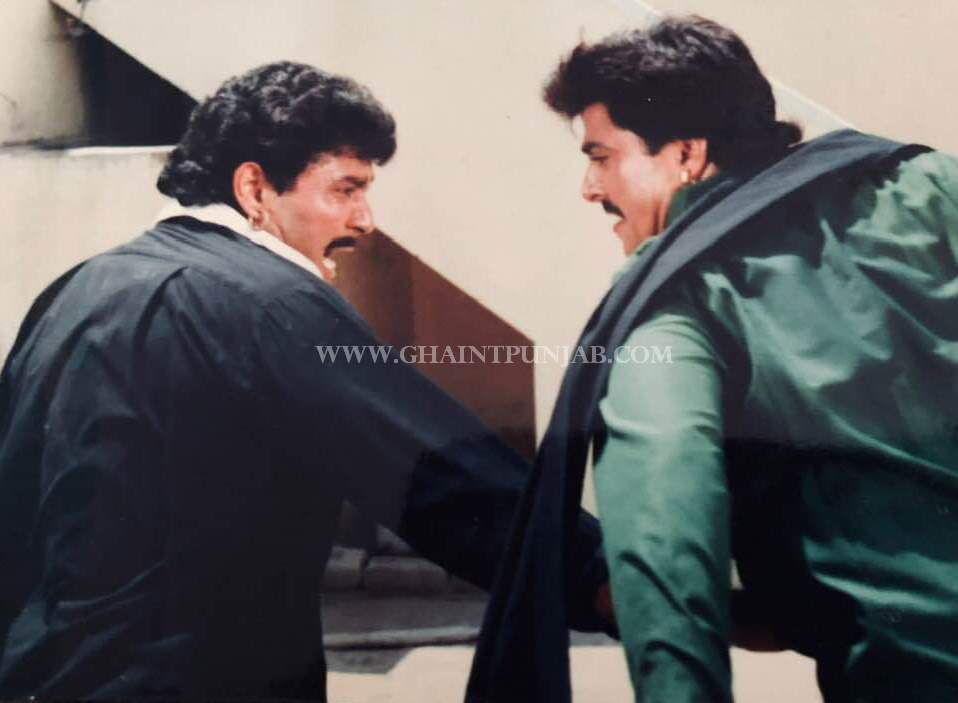 Talking further about the film, Ravinder Ravi says, "It was a dark phase. Unlike today, we had to bring a film crew from Mumbai and after Veerendra's assassination, many technicians were not willing to come to Punjab. Thankfully, we had a team associated with us from the 'Putt Jattan De' days. So the whole unit was like a family. Coming to cast, we had worked with almost everyone before. Daljit Kaur was a big star and was also a selling factor of the film. It was mandatory to have Mehar Mittal Saab in every Punjabi film as well. It was also the first leading villain role for Yograj Singh. Prior to that, he was seen in secondary villain roles. There were legendary singers like Surjit Bindrakhia and Dilshad Akhtar in a special appearance. Surinder Shinda and Palwinder Dhami also played pivotal roles."
Guggu Gill had so far done negative roles in his previous films, and suddenly he was coming as a hero. How did the distributors react?
"He had done negative roles in two films only. In 'Jatt Te Zameen' he had a negative role with positive shades, which was appreciated. Besides that, it was already decided that he will be relaunched as Hero," Ravi said.
There were Pakistani songs by Noor Jahan and Musrat Nazir in the film. So Punjabi filmmakers were not only copying Pakistani films but were also lifting Pakistani songs. Is that correct?
"It's not true. We had a friend in Pakistan, who was running a music studio. We took the song with his permission and proper formalities. As about copying Pakistani Punjabi films, yes, 'Putt Jattan De' was inspired by a famous Pakistani film. It clicked with the audience. But look at Salim-Javed, they are the biggest Hindi film writers. Most of their films namely 'Zanzeer' to 'Sholay' were inspired by English films, which they would write in an Indianised way. There have been Punjabi films which were inspired by Pakistani Punjabi films, but we tried to present them with our own vision, besides taking commercial factor in mind. I think this general mindset was because Guggu Gill and Yograj would copy the acting style of popular Pakistani actors," adds Ravi.
Also Read: Shavinder Mahal's Narrow Escape From Death Twice And A Word Of Advice For Everyone!
On overuse of Jatt titles he says, "Most intellectuals would criticise us for using Jatt word in the title. But distributors used to pressurise us to use the word Jatt. The film was initially titled 'Anakh', but the title was changed to 'Anakh Jattan Di', said Ravi.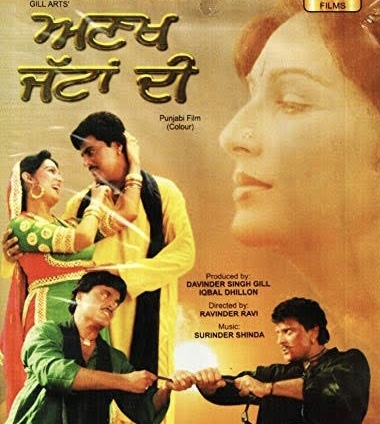 In one of her TV interviews, actress Daljit Kaur recalled an amusing incident from the film. During a dramatic scene of the film, she and the hero's mother (Sangeeta Mehta) and sister (Shalu) were being humiliated by Yograj Singh and his goons and they were made to run ahead of a jeep. While one of the jeeps was chasing them, they were running towards another one in which the camera was placed. The jeep carrying the camera stopped in the middle and to escape from the jeep chasing them, they entered a village house.
The elderly household woman felt as if they were genuinely in distress. She then started shouting at the male cast and crew of the film.
'Anakh Jattan Di' (1990) completed 30 years of its release recently. It was a typical revenge drama with a mix dose of action, romance, comedy, and emotions. Even though after Veerendra's death, 'Jatt Te Zameen' had done extremely well, but it had Veerendra in it. So 'Anakh Jattan Di' was an acid test for the Punjabi film industry.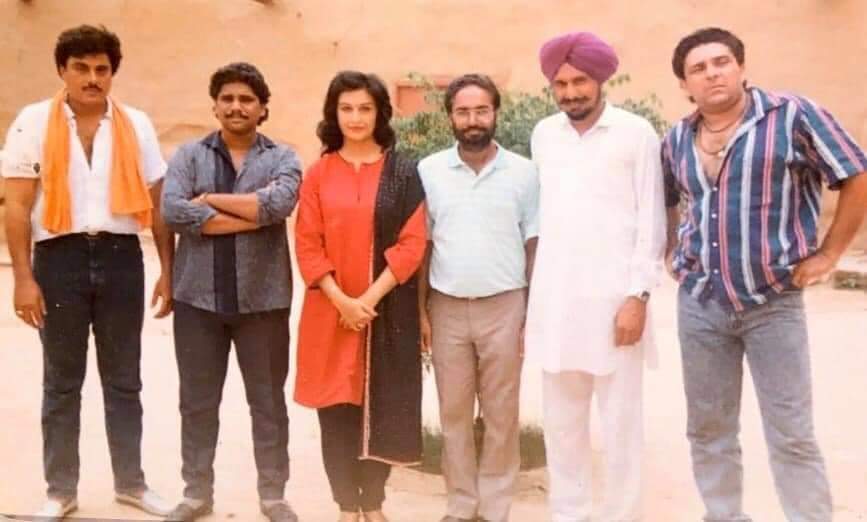 The film opened very well. "I went to Narinder Cinema in Jalandhar during the morning show. Tickets were being sold in black. I could not get tickets for my own film. It held on its own even though craze of 'Ghayal' and 'Dil' was at its peak." he concludes.
Trivia
1. The film was initially titled 'Anakh'.
2. Gurdas Mann had given the voice-over at the beginning of the film.
3. Manjeet Maan had dubbed the voice of newcomer Shalu who vanished after doing just one film.
4. Neena Sidhu (Yograj's wife) had a role opposite Yograj Singh but she left for abroad in the middle of the shooting. She was briefly seen in the 'Boliyan' track of the film.
5. The film was released close to big Hindi films like 'Ghayal', 'Dil' and 'Aashiqui'.
6. The success of the film established Guggu Gill as a leading male star of Punjabi films. It was his first hit in a leading role.
7. The film's story idea was given by Shamsher Sandhu.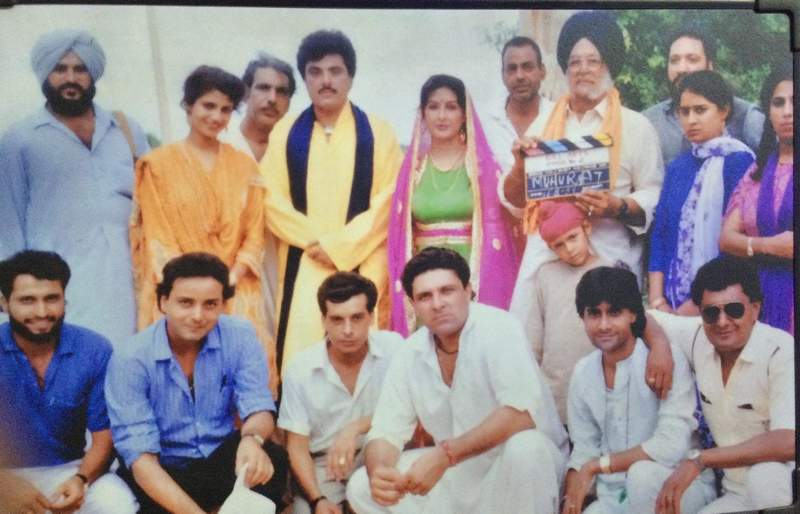 8. Most of the film's shooting took place in Guggu Gill's village Mahni Khera (Muktsar).
---