The fate of most of the Punjabi movies is going through several ups and downs because of the uncertain conditions and now so is for Ammy Virk, Sargun Mehta and Nimrat Khaira starrer 'Saunkan Saunkne' whose release date has been changing time and again.
Initially, the film was supposed to release on Apr 14 this year however the makers postponed it by a month to MAy 06. And now, the date for 'Saunkan Saunkne' has been moved by a week i.e. to May 13, 2022. The update was shared by the team on their respective social media handles. Also Read : Jatt Brothers Trailer Review: Not Too Excited But We're Still Keeping A Close Watch On Jass Manak's Acting!
Let us tell you, this one is written by Amberdeep Singh and will be directed by Amarjeet Singh Saraon. As the announcement poster also implied that Ammy Virk will be shuffling between the ladies Saunkan, played by Sargun, and Saunkne, played by Nimrat. Also Read : Is It An Official Announcement For Geet MP3's Next Film 'Lover'?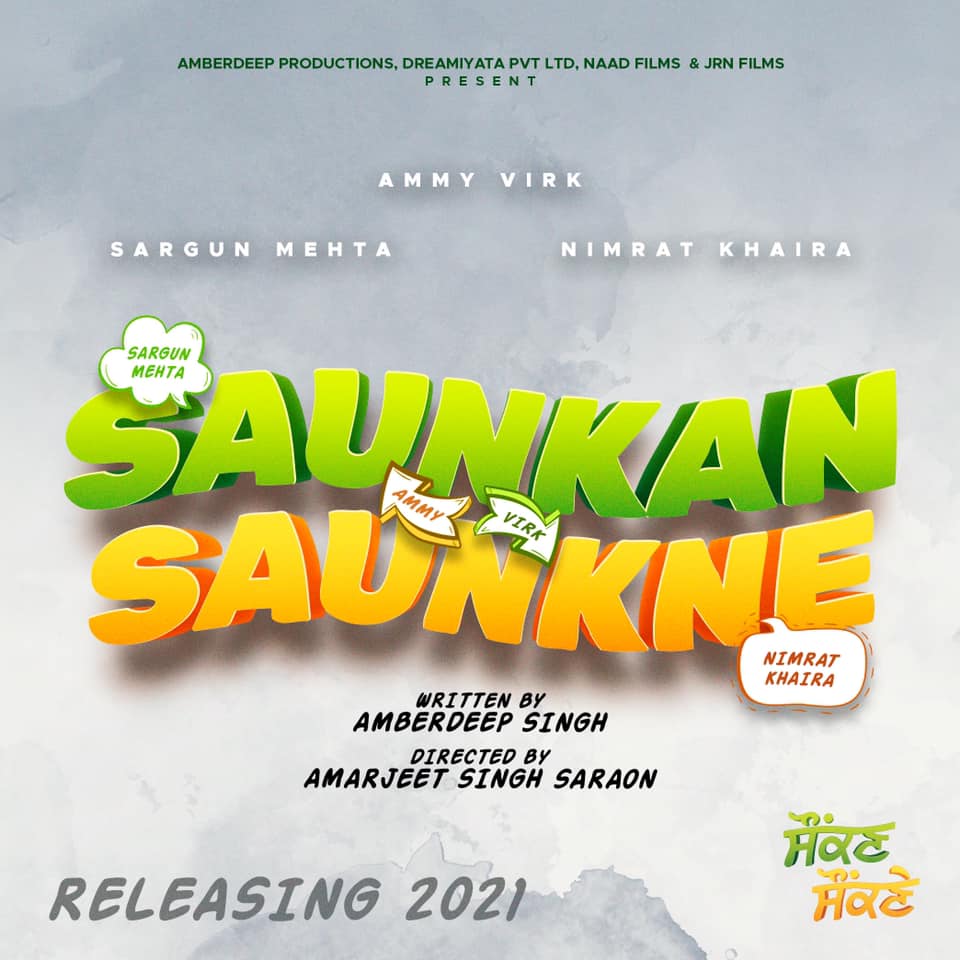 Saunkan Saunkne will be released under the banners of Amberdeep Productions, Dreamiyata Pvt Ltd, NAAD Films & JRN Films. Also Read : Ammy Virk's 'Hun Ni Mud'de Yaar' Title Changed To 'Aaja Mexico Challiye'
Well, the title of this film does take us back to the viral video of Chandigarh women who were heard singing this song during a get-together. Saunkan Saunkane is basically a Punjabi folk wedding song that is sung as a fun tease during boliyan.
---