The word nepotism has been a bomb thrown at the Bollywood industry for every unfortunate thing that happens in there. Be it Kangana's accusations on production houses or Sushant Singh Rajput's suicide, Bollywood has forever been under the radar for picking and choosing actors for their star status and not as a real talent. Now, yet again, as the biggies and the newcomers discuss the problem of nepotism in Bollywood, let's throw some light on this practice prevailing in our very own industry.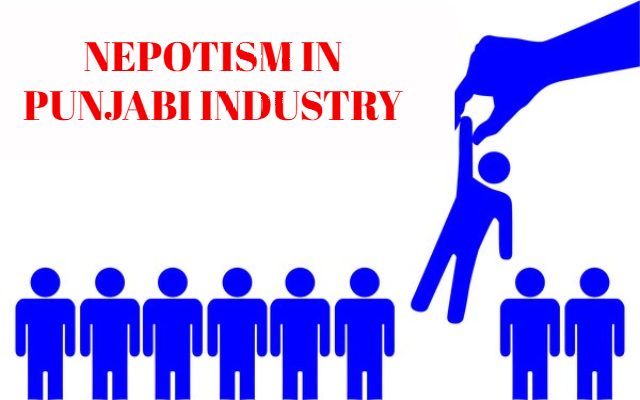 Does nepotism exist in the Punjabi film & music industry?
The Punjabi film industry has taken a leap in the last few years. Earlier not many movies made it to the big screen, rather such a huge number of films were not even made. There's no denying the fact that the top-rated actors of the Punjabi film industry are mostly self-made. We are talking about actors like Diljit Dosanjh, Dev Kharoud, Neeru Bajwa, Ammy Virk, Harbhajan Maan, Jimmy Sheirgill, and a few more who have been instrumental in lifting the industry independently and not because they were a product of nepotism.
Will nepotism soon reach Pollywood?
Yes! We have seen it brimming in the industry of late. And the spotlight surely is on the queen of Pollywood. Neeru Bajwa, who has been in the industry for long, is well acquainted with the working of the industry. And that is how she launched her sister in this industry. Neeru brought Rubina Bajwa with the big movie 'Sargi' which was not only directed by her but she was the producer of the movie as well. Later, we saw Rubina with Roshan Prince in 'Laavan Phere' in which we didn't notice her enough. She signed a couple of movies but none of them gave her a strong role like the ones she gets in Neeru's home production...remember Munda Hi Chahida?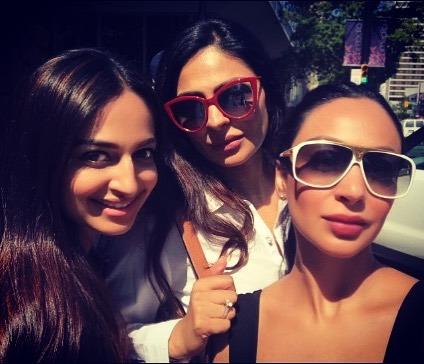 Today, Rubina is an established leading actress in the Punjabi industry as she's improved her skill and emerged as a promising talent over time. Neeru's other sister Sabrina was also given a paved path with a music video. But she wasn't cast again.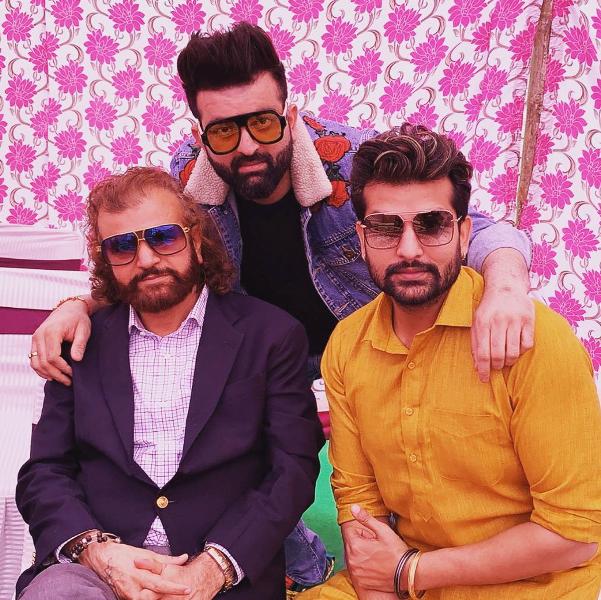 Talking about the men, Yuvraj Hans and Navraj Hans are also the privileged members of this industry but we have seen them working and delivering a lot of time. Navraj tried his hands in the industry with makers but didn't do great and he, at his own pace, moved to Bollywood through music. Yuvraj also, at his own pace picked up movies and tried – failed, re-tried. They are the sons of legendary singer Hans Raj Hans but neither of them has starred in a movie made by their father.
Jashan Singh is also on the list as he has tonnes of contacts because of his father, the legendary singer Hardeep Singh. The man got his first movie in a big production house and we saw him doing many solo songs with Tips and directing his father's videos. But we didn't see him in any movies after 'Dushman'. He had once said to us that he's in no way exploiting his father's contacts for his personal benefits.
Also Read: Blog: 10 Punjabi Movies That Were Based On Novels
Gippy Grewal's son Shinda Grewal was also cast in the actor's home production but the actor obviously denies the fact that the role was given to him out of choice and not talent hunt. To prove his point, he even auditioned his son for a role in Ardaas Karaan, for which, he couldn't find anyone better. The same goes for Rana Ranbir's daughter Seerat Rana, who was also auditioned for her part in Ardaas Karaan. Besides their parents' projects, both these young actors have not worked with anyone else so far.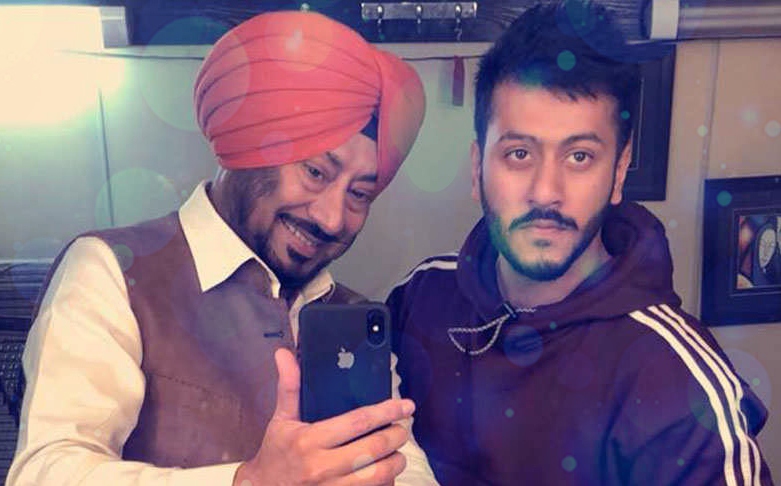 Veteran actor Jaswinder Bhalla will soon be launching his son Pukhraj Bhalla as the lead hero in their home production Teriyan Meriyan Hera Pheriyan. Veteran actor Mukesh Rishi will soon be launching his son Raghav Rishi in Nidarr as the lead hero. Surmeet Basra is preparing for his Punjabi film lead debut in his father Daljinder Basran's home production, and so on. Some actors did launch their star sons and daughters in the industry in the years gone by but only some managed to make a mark for themselves. Veerendra was also cast due to Dharmendra in Teri Meri Ik Jindri but his talent made him the showman of the Punjabi industry.
The music scene is a little different because you can still make someone dance or act on the big screen but when it comes to singing or music-making, talent actually needs to inside you. Some examples like BPraak, Sachin Ahuja, Master Saleem, Yuvraj Hans, Navraj Hans, to name a few have emerged as successful music artists based on their inner talent.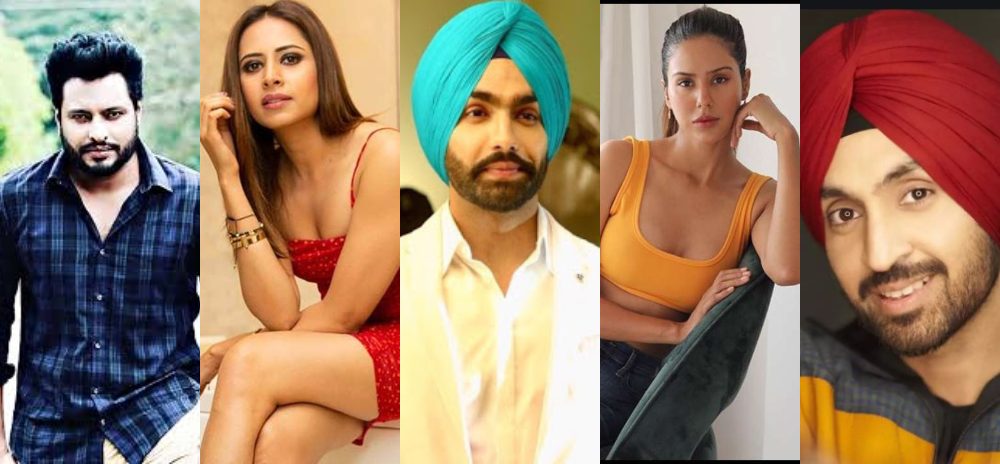 On the contrary, Punjabi industry has openly accepted non-starry faces such as Diljit Dosanjh, Ammy Virk, Dev Kharoud, Ninja, Sidhu Moosewala, Sonam Bajwa, Mandy Takhar, Sargun Mehta, Binnu Dhillon, Karamjit Anmol, Gurpreet Ghuggi, and many more, who have had their roots attached to humble backgrounds and were not star kids.
All this concludes that the Punjabi industry surely is not devoid of nepotism but real talent is what works here. You enter with contacts or without – what makes you stay here is your consistent performance.
There is another strategy that works in the Punjabi industry, which we cannot ignore. The strategy is - working with the right production houses, or having a 'godfather' to guide you. Yes! Often we see the same actress being signed under one production house after she gives a hit. This happens with singers too.
There might not be a very large scale problem of nepotism in the industry at the moment, but surely the industry is suffering from the problem of lobbying. The big makers ask the actors to sign contracts and they block dates of the artists, not allowing them to work with other production houses. The artiste often doesn't speak about this major problem from the fear of getting blacklisted from the industry.
At times, we've even heard actors complain that if they ask for a narration more than twice, they're sidelined by the team for the next film, for being too demanding!
---