The partition of India in 1947 served a death-blow to the Punjabi cinema in Lahore, which was flourishing at that time. With the city of Lahore going in Pakistan's way, India lost a commendable centre for films. The filmmakers, artistes and writers who moved to Mumbai (Bombay back then) made it big in Hindi films, but it severely dented the thriving Punjabi film industry.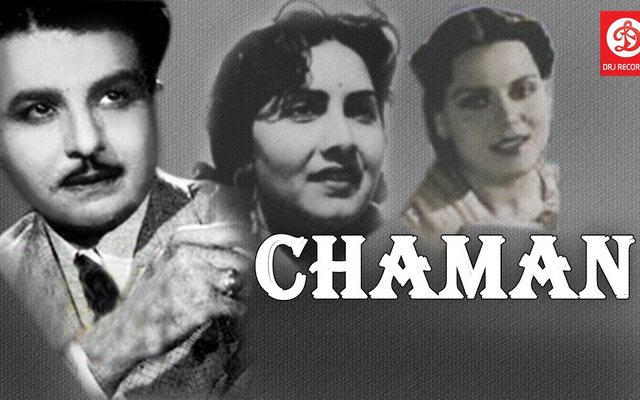 First Punjabi film in independent India was released 12 months after the country's independence. "Chaman" in 1948 was the first Punjabi film in independent India. Interestingly, it was premiered in Lahore first, and subsequently in Lahore and Bombay. Despite the theatrical release, it bombed at the box office. Afterward, Punjabi cinema's first success came in 1950 with the comedy film "Posti".
Struggling phase
All the affluent filmmakers and actors shifted to Bombay for a better livelihood after the partition. On average 1-2 films were made in a year in the 50s. These films were made with limited resources and in a low budget. Most of these failed to draw crowds to theatres. After "Posti" in 1950, "Bhangra" starring Sunder and Nishi was the only other hit film in the 50s.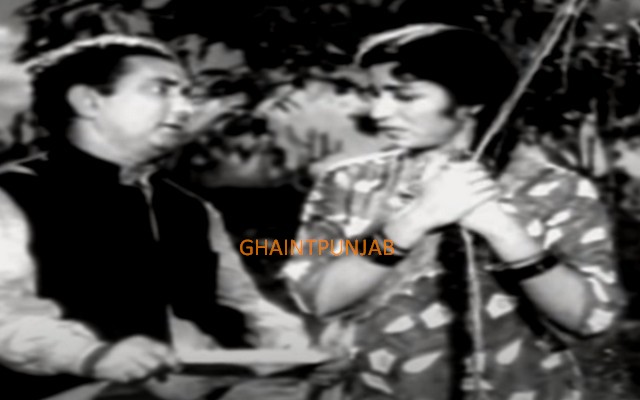 Slow revival
Five Punjabi films were release in 1961 out of which, "Guddi" and Bollywood comedian Johny Walker starrer "Vilayati Babu" were an instant hit. 1964 was a great year for Punjabi cinema – as many as 8 films were released and "Satluj De Kande" and "Kikli" were big hits. "Satluj De Kande", starring Balraj Sahni not only got commercial success but also bagged a National award.
Turning Point
The year 1969 is very special in the history of Punjabi cinema. It was in this year that the first color movie in the Punjabi language "Nanak Naam Jahaz Hai" was released. Starring stalwart of Hindi cinema, Prithvi Raj Kapoor, it was a massive hit and is credited with the revival of the Punjabi film industry in independent India. While Punjabi cinema had witnessed moderate success earlier, this was the first time people queued up for a Punjabi film.
The success of Nanak Naam Jahaz Hai triggered the enthusiasm of Punjabi filmmakers. Movies started releasing in large numbers. Hindi movie actors having Punjabi descent got interested in Punjabi movies.
Upsurge of Punjabi cinema with a 'Tadka' of Bollywood
Inspired from Prithvi Raj Kapoor many Bollywood superstars of 70s like Dharmendra, Rajesh Khanna, Sunil Dutt, Rajender Kumar and Manoj Kumar featured in Punjabi films. Not only the actors of Punjabi descent but non-Punjabi stars like Feroz Khan and Sanjeev Kumar also did Punjabi films. While Feroz Khan teamed up with Yogita Bali in the film "Bhagat Dhanna Jatt" in 1976, Sanjeev Kumar played the protagonist in the 1980 film, "Fauji Chacha" in a turbaned role. "Teri Meri Ik Jindri" starring, Dharmendra, introduced his cousin Veerendra, who went on to become the first star of Punjabi cinema.
Satish Kaul emerged as another popular actor alongside Veerendra, who was arguably the superstar of Punjabi cinema in the 80s. While Preeti Sapru was the leading lady of the 80s, comedian Mehar Mittal was a staple part of every Punjabi film made in that period.
Jatt-centric movies
1983 film "Put Jattan De" starring Dharmendra can be safely regarded as the trendsetter, paving the way for Jatt-centric films, a trend, which continues even today. Apparently, from the mid-80s onwards, almost every second Punjabi film was based on the Jatt-centric theme.
Veerendra had also produced many films and in 1984 he produced a huge hit film "Yaari Jatt Di". It was the first Punjabi film to be shot overseas. An out and out romantic film, it had hugely popular songs including Gur Nalo Ishq Mitha.
Loss of Chief Protagonist of Punjabi Cinema
Veerendra was assassinated in the year 1988 during the shooting of "Jatt Tey Zameen". While his killing remained a mystery, it was also the turbulent time of militancy in Punjab. Militancy also cast its evil shadow on the Punjabi cinema.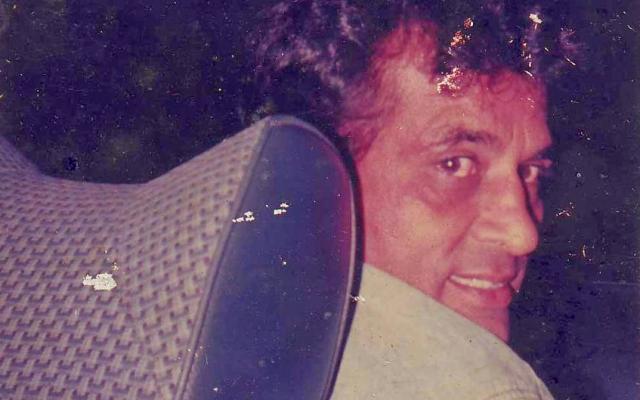 The 90s were one of the worst decades of Punjabi cinema. While very few movies were made in the early 90s, Punjabi cinema lost its narrative besides getting deeply entangled in Jatt–centric theme. While films like "Jatt Da Gandasa", "Hukumat Jatt Di", "Sheran De Put Sher", "Jor Jaat Da" tanked at the box office, 1994 film, "Kachehari", starring Gurdas Mann was one of the very few films that not only got critical acclaim but also did well at the box office.
Also Read: How A Turbaned Motor Mechanic Sampooran Singh Became The Legendary Gulzar!
While the Punjabi cinema at large failed to please the audience in the 90s, the 20th century ended in a positive note with two very successful films – "Shaheed -e –Mohabbat Boota Singh" and "Shaheed Udham Singh" in the year 1999. The success of these two films, which were way ahead of its time in terms of technique, content, and performance, gave a ray of hope in what appeared a gloomy picture!
In the third & last part of this series, we will talk about how Punjabi Cinema witnessed a new lease of life in the 21st century, scaling new heights in contemporary times.
---