The legendary filmmaker Bimal Roy's last film Bandini in 1963 gave birth to another living legend. The story from obscurity to celebrity, this is no less than a Bollywood blockbuster. Facing a deadlock with the music of Bandini as lyrics of only one song was left, Debu Sen, an assistant of Bimal Roy introduced a motor mechanic, who wrote poetry. Roy shockingly asked Debu Sen in Bengali if the young man knew their language and understands Vaishnav Poetry (poetry based on the "Bhakti Tradition" where the desire of the soul for God is represented through symbolic lyrical love of legends of Radha-Krishna). To which, the mechanic answered in affirmative.
Film writer & author, Sathya Saran chronicled this amazing story in her book - Sun Mere Bandhu Re: The Musical World of SD Burman. Shailendra who had penned six songs of the film had an altercation with S D Burman, composer of the film, who then refused to work with Shailendra. In a fix, Roy desperately needed a good replacement and it was then, the name of young lad Sampooran Singh Kalra was recommended. Apparently, Shailendra had read his poetry and gave his nod for the young mechanic to Bimal Roy.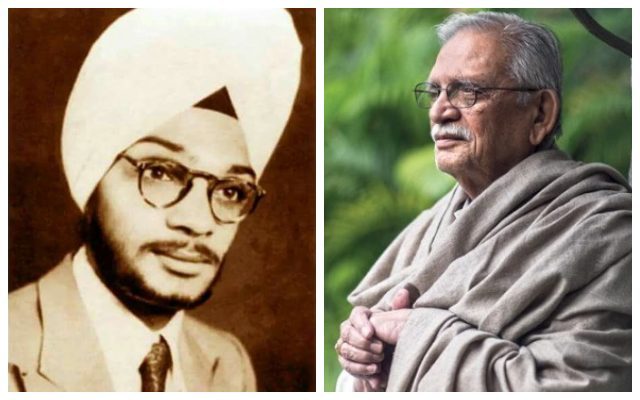 This is how the young poet got the film Bandini and wrote the iconic song "Mora Gora Rang Layile". A legend was thus born – whom we all know as Gulzar!!
He not only became a much-revered name in the literary and film circle but went on to get international accolades by winning the coveted "Oscar" award for the song "Jai Ho".
Also Read: One of The Hit Comedies Of Post Partition Punjab - Bhangra!
The young poet must have been thrilled when he was approached by none other than Bimal Roy, right? Wrong! As Saran narrates in her biography of SD Burman, Gulzar had his aversion for Bollywood who was using his pen name Gulzar Deenvi initially after his hometown Deena in Jhelum district of present Pakistan. Interestingly, Gulzar had joined Bimal Roy Productions two years before Bandini was released and was working in the production line, but he never wanted to write for films. He first refused to write a song for Bandini but then was coaxed By Debu Sen to visit Mohan Studio and after meeting Bimal Roy and SD Burman changed his mind.
Saran writes in her book, Burman called him home the next day evening and hummed a tune and his son Pancham (RD Burman) sang along. After the music session, Gulzar walked home at night, with the moon playing hide-and-seek through the clouds, the words drifted into Gulzar's mind: Mora gora ang lai le, mohe sham rang dai de.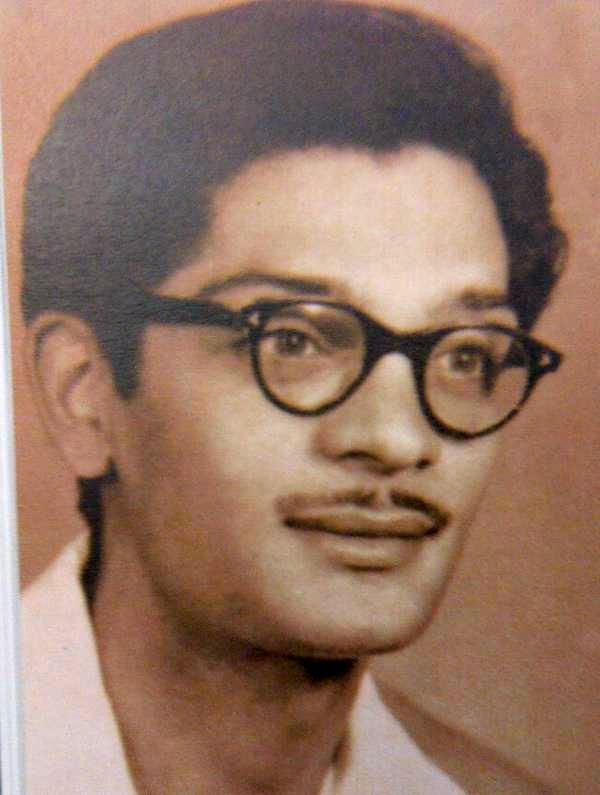 What a wonder this creation turned out to be, with words so deeply ingrained with Indian culture and mythology. Soulful melody composed by SD Burman and sung by Lata Mangeshkar was simply magical.
Gulzar has donned many hats excelling as a screenwriter, producer, director and author. There are many facets to this personality but his poetry is what brought him close to the hearts of every Indian. The portrayal of vivid colours and deep visuals of life through simple words endeared him to his readers. His poetry is like free-flowing water of a stream – lucid, flexible and full of life!
---