The controversy surrounding Sukh Pardhan, father of model-actress Shehnaz Gill is becoming hazier day by day. After pleading not guilty by claiming to have CCTV footage proving his innocence, now Pardhan has put an emotional Instagram post stating he should be hanged if proven guilty.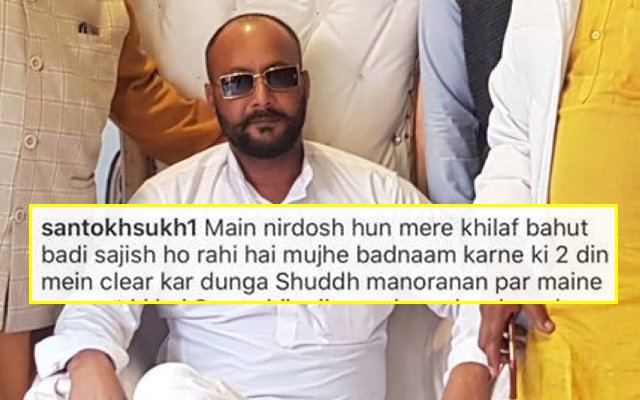 While there is no report on Police action after an FIR was filed on May 21 at Beas (Amritsar) police Station, Pardhan has been constantly trying to prove his innocence. On the other hand, there is no official statement of the lady in question after filing the police complaint about rape against Pardhan.
Also Read: The Chronicle Of Sidhu Moosewala: A Mumma's Boy To Gangster Pop Star Who Now Faces Arrest!
In his Instagram post, Pardhan stated that it was a big conspiracy to tarnish his public image and someone is trying to target Shehnaaz and Shahbaz Gill. He further stated that this is all fabricated with ill intension and there is not even iota of truth. He further stated that he never thought ill of someone of aired confidence of emerging victorious.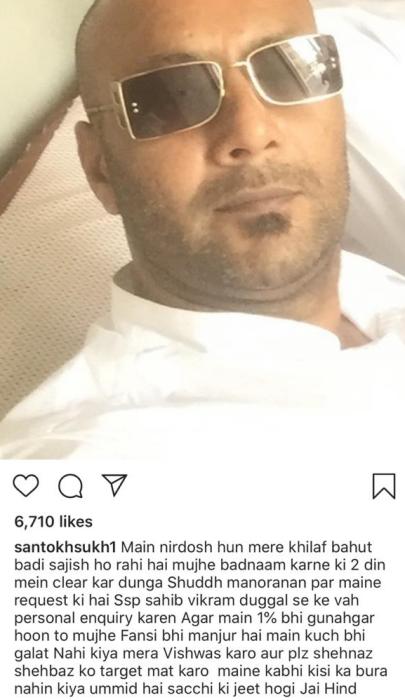 Reportedly, the incident happened on May 14 when the complainant, who hails from Jalandhar, visited Pardhan's house in order to meet her boyfriend who was staying at his place. When the woman reached his residence, Pardhan allegedly asked her to get in his car on the pretext of taking her to her boyfriend. However, as soon as they reached the Rohi bridge, he took out a gun and sexually assaulted the woman. As per the police complaint, he also allegedly threatened her of dire consequences if she disclosed the matter to anyone.
---