In class 5, a young boy named Shubhdeep Singh Sidhu developed an interest in singing. He won quite a few local competitions and even started taking music classes. His skill improved and he started nourishing a dream to be a Punjabi singing sensation of the 21st century, like most of his generation.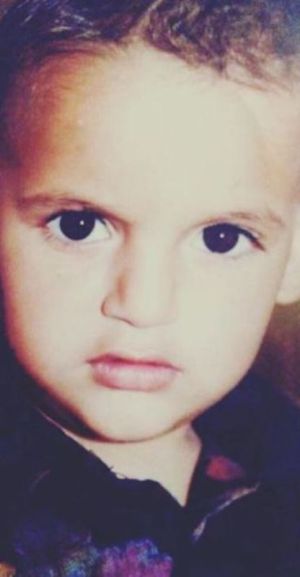 The only son of humble parents of Moosa village in Mansa who wished for a well-educated son, he was given the best possible schooling. The Mumma's boy, by his own admittance, did not know much about his academic future but agreed to his parents' wish. Once again, like most children, Shubhdeep was enrolled as an engineering student in Ludhiana.
The ripe young age and exposure of a renowned engineering college had Shubhdeep bubbling over the idea of now pursuing his singing dream. It was around 2015 when he approached a star songwriter for a lyric that became the turning point in the life of one of the biggest and most controversial Punjabi stars of today. It was not the lyric but the refusal of it coupled with being drenched in the rain after a long journey that brought him to tears.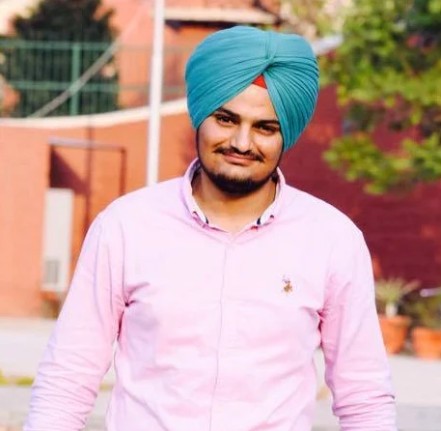 With this, a vengeful Shubhdeep Singh Sidhu put pen to paper. He wrote and wrote till a song of his clicked and Punjabi singer Ninja sang the song which was an instant hit. Shubhdeep's B.Tech. course had ended and once again, it was his parents who decided his future. His study visa to Canada arrived and a reluctant Shubhdeep landed in Canada with a diary full of songs and a heart full of hopes.
Call it his good luck or his good company, Shubhdeep met just the right people to provide him the launch pad. With his eyes set at the gangster lifestyle, be it the desi one in Punjab or the Tupac inspired West Coast of America, Shubhdeep Singh turned to Sidhu Moosewala. A claim that all of his first nine songs were leaked and were organic hits is unverified but well, it worked and Sidhu arrived on the scene.
Also Read: Sidhu Moosewala Interview : "The Response To My Leaked Track Proved To Be A Big Motivation!"
Moosewala's songs gelled well with the youth as they fell in the same category as the one that was working at the time, the rich and the gangsta! He might not write about what really is but definitely about what the desi youth aspire to be or assume themselves to already be.
The obsession of this young pop artiste whom many ill-informed critics believe to be a rapper reached its peak in four years. From hitting Canada's billboard charts to performing in almost all countries where the diaspora resides, Sidhu, just like most Punjabi singers, has turned to acting in Pollywood.
However, the latest controversy and the FIR which now has sections of Arms Act included, is going to hurt Mossewala. If not his stardom, the Mumma's boy could become way more mature and diplomatic then he himself would like to. A previous FIR against him and Mankirt Aulakh for promoting violence and gun culture did not shake him up. His shows being canceled for similar reasons and clashes among the audience in his shows did not change his outlook. He apologized when his lyrics were questioned or considered disrespectful but now, it is not his writing or singing as Sidhu Moosewala but his actions as Shubhdeep Singh Sidhu that have come to haunt him.
However, it is the popularity and image of Sidhu Moosewala as 'gangsta rapper' that he had to keep alive and fire guns on video that brought this fate onto him. How he tackles this one; only time will tell.
---