Amberdeep Singh has recently shared the poster of a new Punjabi film titled Ucha Buraj Lahore Da. The poster reveals that the film has been written and directed by Amberdeep Singh and the release date has been announced for 2021.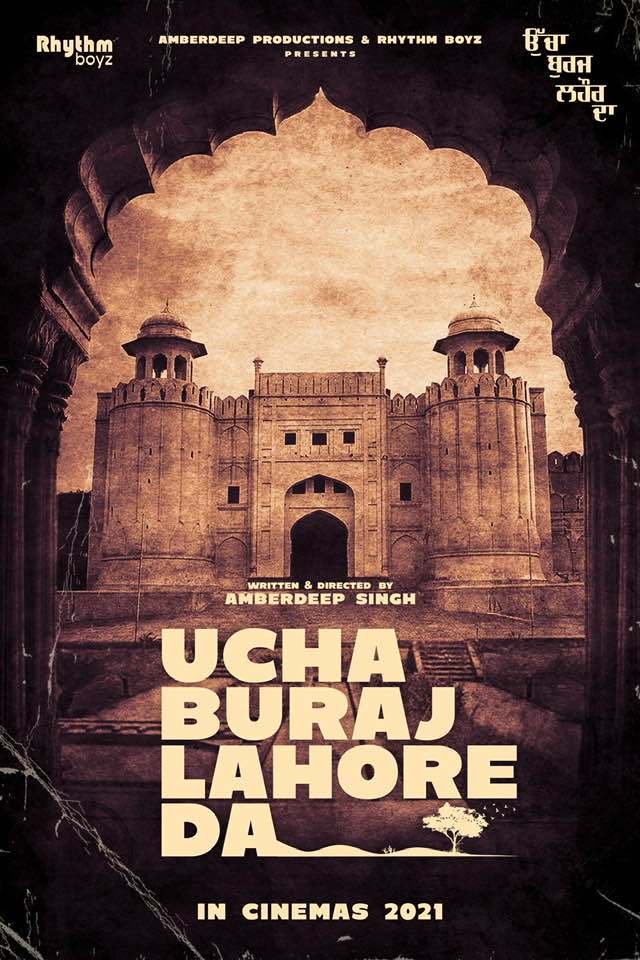 The film will be jointly produced by Amberdeep Singh and Rhythm Boyz Productions. Seems like, amidst the lockdown, Amber has been reading a lot of Sikh History and is now all geared up to create films out of the chapters of Sikhism.
While sharing the poster, he quoted: "Lockdown dauraan Ik zid paida hoi .. duniya nu cinema rahi Sikh empire dikhaon di zid"
A while ago, Amberdeep had even shared the map showing the 1844 Sikh empire in India. Take a look:
A song with the same title from the album Kaliyan Manak Te Shinda Vol 2 was released in Jan 1970.
Also Read: Lahore Fort To Have Life-Size Sculpture Of Maharaja Ranjit Singh On His 180th Death Anniversary!
Also called the Lahore Fort, this fort was lost by the Mughals to the Afghan Durranis, and finally it fell into the hands of the Sikhs who captured the fort from the Durranis who had recaptured the fort from the Marathas after they ruled it briefly. Bhangi Misl, one of the 12 Sikh Misls of Punjab that ruled Lahore from 1767 to 1799, were the ones who captured the fort from the Durranis. In 1799, the army of Maharaja Ranjit Singh took Lahore from the Bhangi Misl. His youngest son, Maharaja Duleep Singh was also born in the fort's Jind Kaur Haveli in 1838. The Treaty of Bhyroval was signed by Duleep in 1847 in the same fort, which brought the Sikh empire to an effective end.
Maharaja Ranjit Singh's family controlled the fort and the city until the fall of the Sikh empire in the year 1849
---