Lavi Pajni, the Amloh born actor belongs to the family of farmers and business agents (aarhtia). When he decided to get into the entertainment field, it was not surprising for anyone in the family.
"Even before I got fame, I was constantly noticed by people due to my height. At 6 feet 9 inches, I was already a center of attention for many, even before Bahubali 2. People wanted to get selfies with me and would even get their pics clicked with me. Bahubali 2 got me more respectability," shares Lavi.
Talking about his height he says, "I am the tallest among all my family members. Most of the male members in our family are of 6 feet in height. Can you believe it, even my grandmother was 6 feet tall. I think I have got it in my genes."
Did Lavi always want to get into the acting field?
"Initially I had seen it only as a part-time thing, as I had done a few Punjabi music videos like Jazzy B's Shikaar and more. Then casually, my friend suggested me to send my photos to the team of Bahubali. I send them and soon forgot about them. Almost two months later I got a call from them. At first, I thought it's a prank,as the buzz about Bahubali in the media was so strong and there was news coming that Bahubali 2 has been completed. But then I got a reality check. I went to Hyderabad and the very next moment I was on the sets of Bahubali 2. My make up took a couple of hours and after the shoot, it took the team an hour to remove it.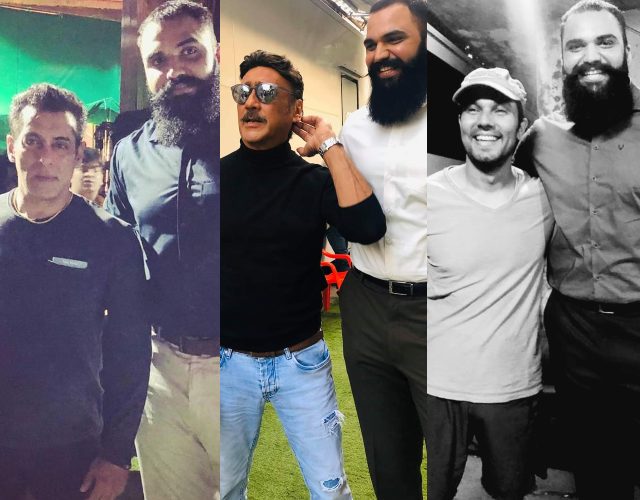 Talking about his experience of working on the magnum opus, Lavi says, "It was a life-changing experience. Whatever I have achieved since then is thanks, to the film. The team was like a big family. I am in touch with almost everyone from Prabhas to Rajamouli Sir. I still get treated like a family whenever I meet them."
Post Bahubali 2, Lavi worked in more South Indian films but was language a barrier?
"My roles normally require me to fight and do action scenes in the film so I haven't faced in trouble in doing so, not even in the language so far. I am thankful to all my producers, directors and co stars as they have been very helpful, "shares Pajni.
Why don't we see him in Punjabi films?
Lavi shares, "After Bahubali 2, I shifted my base to Hyderabad and got very busy with south films. But I want to work in Punjab too. Last I had an offer of a film from the makers of Nikka Zaildar series, but the deal could not get materialized. I am, in fact, very interested in doing Punjabi films."
Also Read: Interview: Vikramjeet Virk Discusses Modeling, TV, Films, Pollywood & Lockdown!
What next?
"There is a south film with Suniel Shetty & Kajal Agarwal. I am playing a gangster in Radhe.We had only a few days work left. I was to shoot mutual scenes with Jackie Shroff Sir, Randeep Hooda & Salman (Khan) Bhai. Radhe has given me an opportunity to explore my acting too. It is a negative role with comical shades," concludes Lavi with a smile.
---
More Article..
---