Punjabi industry is known for its inclination towards comedy genre and this trend is not new to the makers of this regional segment. In Post-partition Punjab, a film titled Bhangra became one of the hit comedies of that time.
The trend of Punjabi comedies continued from pre-partition to post-partition and one of the hit comedies was the 1959 release titled Bhangra. Directed by Mulkh Raj Bhakhri, this film starred Sundar and Nishi.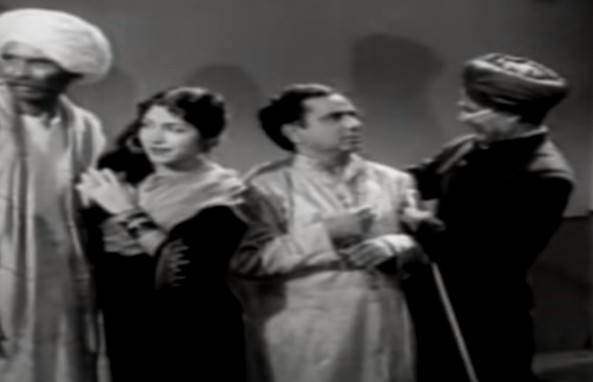 Bhangra was a romantic comedy-drama film that was directed by Jugal Kishore.
The film was about a man named Sunder, money lender Kaude Shah's son, who goes to recover his money from a poor farmer named Bulaki based in village Rangpur, but ends up falling in love with his daughter Banto. Another suitor for Banto is Kaude Shah's suspended munshi Mehnga Mall, who plays dirty games to woo Banto and steals Kaude Shah's jewellery. On reaching Rangpur, he hands over the jewellery to Sunder and asks him to stay away from him and Banto. Sunder hands over the jewellery to Bulaki and asks him to pay off his debts but when Bulaki gives the jewellery to Kaude Shah, unaware that it was Shah's stolen jewellery, he is charged for theft. When he defends himself saying that the jewellery was given to him by Kaude's son Sunder, the latter gets arrested. Finally, both the men are let free when the original thief Mehnga Mall confesses of his crime. After a little protest, Kaude Shah agrees to get Banto and Sunder married.
Also Read: Not Many Know That Balraj Sahni Did Only Two Punjabi Films In His Lifetime!
The music for this film was done by Hansraj Behl, a noted music director of those times and the lyrics were written by Verma Malik. Mohammad Rafi and Shamshad Begum were the lead playback singers. The songs of the film were big hits. The tracks include Batti Bal Ke, Rabb Na Kare, Mull Wikda Sajjan Mil Jaave, Ambiaan De Booteaan Te, Chitte Dand Hasno Nahio Rehnde, Been Na Wajaeen Mundia, and Jatt Kurhian Ton Darda Maara.
Later, in 1980, director Mohan Bhakhri remade this film with a new starcast Mehar Mittal and Aparna Chowdhry and yet again, the film was a commercial success.
Watch Full Film Bhangra (1959)
---