Punjabi industry's legendary singer Surinder Shinda is known for yet another thing apart from his singing. That thing is his famous sentence, "Ha bhai chote teriyan cassettetan ta bohat suni hai, par tera naam ki hai?"
Whoever meets Surinder Shinda for the first-ever time does remember this trademark sentence forever. However, this sentence became even more special when it became an inspiration for Late Kader Khan in all his hit movies.
Especially that style in which Shinda speaks "par tera naam ki hai?" became an inspirational point for the creation of many dialogues. Akin to Kader Khan this dialogue swayed many people in the Punjabi film industry too.
There was a point when this dialogue had become a talking point in this industry. Wherever Shinda went, people used to make requests for this one particular dialogue. Also, this famous dialogue bears a fascinating tale behind its inception.
Talking about this magnum opus dialogue in an interview, Shinda revealed that he had framed this dialogue to deal with puzzling situations.
Since many times during gatherings or functions of artists, many young artists used to come to him and touch his feet. Most of the time, he would fail to recognize them. Since he couldn't tell them the reality as those young artists might feel bad about it. Therefore, he invented this sentence so that he can subtly inquire about their name without causing any deterrence on his part.
Also Read: It's Funny How Amar Noorie & Sardool Sikander's Wedding Became A Comedy Of Errors!
This trick not just worked for him, but gradually it became a catchphrase. Soon, Shinda started using this catchphrase even in his shows. And it is believed that through some of his recordings it reached Kader Khan, who used this dialogue many times after amending it subtly.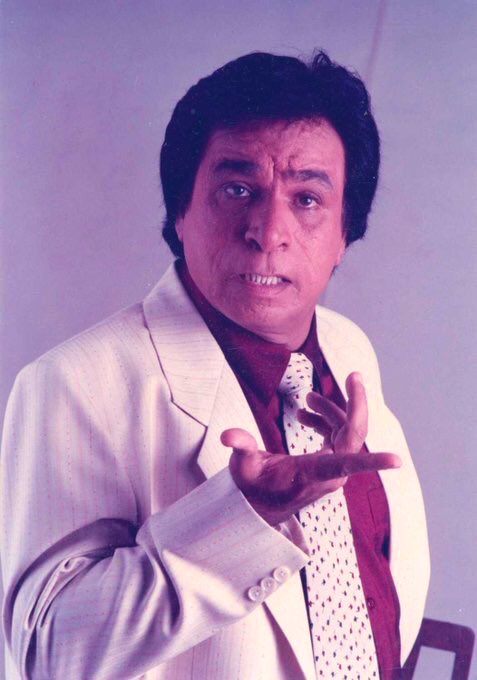 And sometimes even his fans similarly talk to him whenever they come across him at the airport, in a hotel, restaurant or any shopping mall.
So next time you meet someone who you fail to recognize, you now know what to say!
---