After the success of Hashar in 2008, Babbu Maan wanted to make an issue-based film. Written by the noted literary personality Master Tarlochan Singh, Hashar was a big hit at the box office. Seeing Babbu's interest Tarlochan Singh discussed a concept with him which was liked, worked upon, and the end result was Ekam - The Son of Soil. It was Babbu's Home Production.
Mandeep Benipal was an assistant director in Hashar whose working impressed Babbu Maan so much that he called him for Ekam and the film turned out to be the debut film for Mandeep Benipal as Director. Babbu was juggling between the shoot of Ekam, his stage shows, albums and singing for Hindi films as a playback singer at that time. So, it was Mandeep Benipal who had to look after other aspects of the film besides directing it.
We talked to Mandeep Benipal on the occasion of ten years of Ekam, which had released on 23rd April 2010. Here's what the man had to share: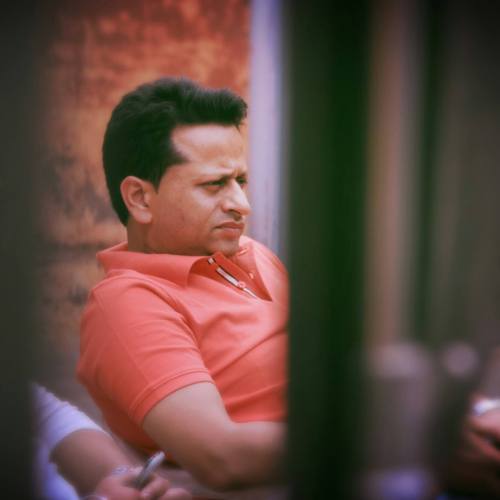 It is a general perception that Babbu Maan pressurized film directors to work according to his ways. To this Mandeep says, "I would say it's more like giving suggestions. Since I had already worked with him in Hashar, I knew how to handle things. It was our mutual understanding and for me, the important thing was that his trust in me for doing justice to Ekam."
It was the debut film of the current star actress Mandy Takhar. Mandeep took auditions of the actress in Mumbai and was selected from amongst many girls. Apart from Babbu Maan & Mandy Takhar, the film had Bhagwant Maan, Amrik Gill, Binnu Dhillon, Mohitinder Bawa, Rupinder Rupi, Tarsem Paul, Surinder Rehal, Anita Shabdeesh, Ravinder Mand, Satwant Kaur, Garry Wariach, Davvy Singh, Sherry Uppal & Gurjit Singh in lead roles.
Ekam's music was done by Babbu Maan himself.
"There were many names that were being considered for the comical role but Bhagwant Maan came on board. He was more than happy to be a part of an issue-based film," said Benipal
Babbu Maan played the titular role of Ekam, a man who had returned from abroad and caught himself in a dysfunctional family, political conflicts, social turbulence, and love life. In order to get everything right, he had to take things in his hands. Though he succeeds to a level, his love life goes for a toss.
Ekam ended tragically though on a note of hope, similar to Hashar that had a very twisting climax.
Were there any differences in opinions on choosing the end of the film, Mandeep Benipal says, "No, actually we wanted to play safe. The film ends with hope. Ekam, though a revolutionary character, was also a law-abiding citizen. Had it been otherwise, it's message would have been lost."
The film was left at an open end, was there, or is there any plan of its sequel?
"When we were making it, we wanted to remain true to its final script and did not want to take it further. There was no trend of sequels at that time. As of now, there is no such planning."
Ekam's music was a hit, and it also got a good opening at the box office. "It was a big hit. Without getting into numbers, I would say that it was an even bigger success than Hashar," signed off Mandeep.
Ekam - The Son of Soil was the second hit of the year 2010, the first being Mel Karade Rabba. Ten years later if we look back at Ekam, one might find flaws in it. But let us remember it with respectability because of its social theme and the box office success it enjoyed.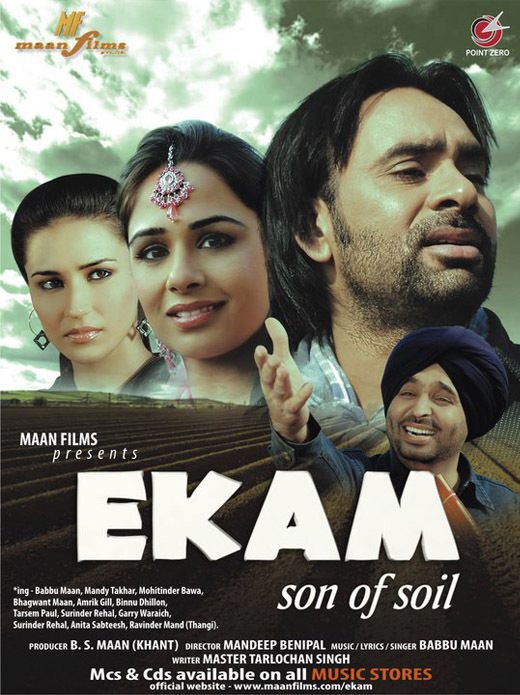 Interesting Trivia about Ekam-The Son of Soil:
1. Since Ekam was about the issues of Punjab, Babbu Maan wanted to add the word 'Punjab' to the title.
2. Jazba was another title that was being considered.
3. Mandy Takhar made her Pollywood acting debut with Ekam - The Son Of Soil.
4. A special screening for some prominent personalities was organized in Chandigarh and Ludhiana few weeks before the film's release.
5. Film Director Aditiya Sood always claims that A Holi song presented in his film Oye Hoye Pyar Ho Gaya was the first of its kind in Punjabi Films, but Ekam had a Holi based satire song too.
Also Read: Director Sartaj Singh Pannu Made His Bollywood Acting Debut In 2010!
6. Just a few months before Ekam's release, Babbu Maan got caught in a controversy over his album "Singh Better Than King's" song Ik Baba Nanak Si, which took a dig at the self-claimed god-men.
7. In 'Ik Baba Nanak Si', he used the word Audi stating that these godmen roam around in Audis. He later clarified that he only used a specific car's name as he had just got himself a new Audi but these godmen have far more expensive cars than him. His car was also shown in the film.
8.Most of the film was shot at Babbu Maan's village Khant and surrounding areas of Kharar & Chandigarh.
9. The other debutante leading lady of the film Mohitinder Bawa was the winner of the Miss Punjaban title. She did not appear in any other film and reportedly got married and settled in Canada.
10. Popular anchor and actor Gurjit Singh had a substantial part in the film. In terms of proper role, it was his debut film. Unlike his current turbaned look, Gurjit Singh had a hair cut in the film.
11. Ekam was delayed by a few weeks, it was planned for Vaisakhi weekend but released ten days later on 23rd April 2010.
12.It did not face any big competition from Hindi films on the day of its release, but a week before and after it's release, two big films Paathshaala & Houseful got released.
13. The film did not use a regular pattern of credits/numbering. Noted Writer/Actor Amrik Gill and Bhagwant Maan's name appeared before the leading man and leading lady in the credits.
14. Bhagwant Maan had expressed his desire to do something for the society during one of the film's press conferences. Almost a year later, he started his political career.
15. Noted writer Jass Grewal worked as an assistant in Ekam.
---